International spotlight: At Startup Speed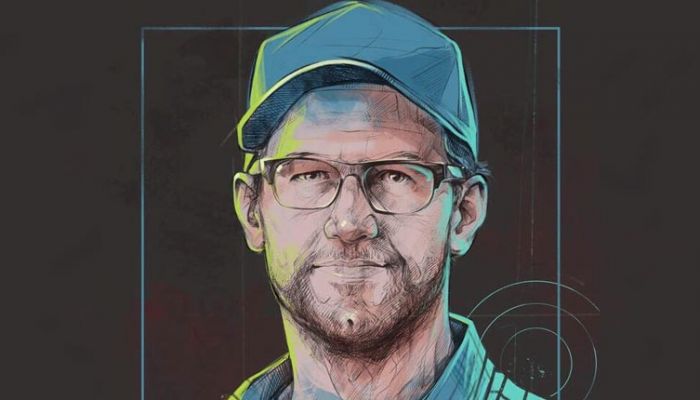 At Startup Speed is a new blog, which was recently launched by Treeline in the US. Covering startup innovation and featuring a huge talent pool of writers, including Jake Knapp of Google, Cecilia Tham from Makers of Barcelona and Bart Oats – NFL Alumni President and three-time Super Bowl champion, At Startup Speed is living up to its name as it makes waves across the blogging scene.
We caught up with the blog to find out what makes it different, the current state of innovation and the future of At Startup Speed.
What's the blog all about?
In a nutshell —innovation. The who, what, when, how, I guess even the why, of innovation.  We aim to create a dialogue on the people, ideas and methods for innovating, particularly in a corporate environment which often has the talent and tools to innovate, but nonetheless manages to have structures in place that make the creation of the next big thing rather difficult.
Ideas die tragic deaths in legacy organisations and they don't have to. So, we try to bring all these issues to bare and, hopefully, At Startup Speed inspires people and organisations to dream big, execute quickly, and ship —getting those dreams to market where they can change the world.
What makes your blog unique?
There are a lot of places to go for tech news and see product proposals and releases, but there wasn't a place that we at Treeline could find to have a dialog with innovators — so we made one. At Startup Speed currently has interviews, articles and graphics to mine the process of innovating and to talk about what's working and what's not among a range of people who are trying to change things. So, we might have a corporate innovation lead for a piece followed by a designer trying something completely new, then throw in a college professor who wants to flip the entire corporate hierarchy model on its head and after that give advice for running a good brainstorming meeting. We try to not let anyone get comfortable or create a pattern, so there's an effort to keep alternating the material and the perspectives as best we can.
Also, the design. People love our design and the great artists we have been using to amplify the interviews and articles.
How do you select the people you work with, the contributors and guest posters?
We try to make it rather random and again explore the concept of innovation in a lot of ways.  We have a huge list that was developed of hundreds of innovation leaders and just interesting people. There are designers, professional athletes, authors, CEOs, union officials, professors – complete weirdos to be honest.  Its constantly being added to and every week or so we discuss internally at Treeline what an interesting topic or person might be to chat to or get an article from and we reach out.  We have been pleasantly surprised by how many have said yes, and also how many of the people we ping who have already read At Startup Speed.
How do you measure your audience and how important is this when planning content?
When it comes to audience, we look to the unique visitors, newsletter signups and additional feedback we receive. We really have been blowing away our initial projections. It's funny because we were like, 'If we can just get 500 readers a week that would be awesome because they would be the perfect 500 people deeply invested in innovation'. As it is, we have been toping 20k most weeks recently and its starting to just take on a life of its own.
To be honest we don't adjust or even discuss how to make the content fit the audience. Like not even in the slightest bit. We plan our topics and who to approach purely by what we like. If we think it's cool, we go for it. That's the joy of not having to worry about advertisers or trying to be this huge media property that appeals to a massive audience.
We value the importance of having a strong POV which comes from the culture at Treeline and trusting in it. So, whether it be a topic or a design choice, we just follow our gut and trust that others will gravitate towards its authenticity.
How does the blog feed back into Treeline?
It would be disingenuous to say we don't care how it feeds back, but in a way we don't care. The ideas the blog raises were things we wanted to hear about and questions we wanted to ask of folks out there who were changing things and doing cool stuff. So, its biggest means of feeding back is it creates ideas for our team and certainly the greater community of readers. It also educates us on new techniques and things happening out there among innovators.
And, since our team has developed several of the pieces, it has also made us sometimes commit things to paper that were in our head and actually share them internally and externally.  The piece Carter did recently on focusing on one thing, for instance, is something we do already in the office, but it gave us time to ponder its effects, question if its working, discusssng among the team what impact it's had and changes we might make.
I'd be remiss if I didn't point out that we have gotten clients from it. It's certainly raised Treeline's profile among a group of leading innovators and its certainly injected us into a lot of key discussions on technology and innovation.
How do you see the blog developing in the future?
We want to continue to push boundaries as far as topics go. We don't want it to get stale. There is certainly a drive to creating more content, potentially growing into something that has unique pieces daily at some point. We also want to evolve the content beyond just copy and involve more audio, video, infographics and that sort of thing. Perhaps build a platform out for the community to dialogue more. Also creating real world moments like events and webcasts.  So, we hope to see it expand into a lot of new areas over the next year or so.
You cover innovation – what's the next big world-changing technical innovation we should be aware of?
The more we look at innovation the less we realise we know. We are entering an age, or more precisely 'we are in an age', where the world around us will provide a whole other degree of context whether that be vast sensor networks, AR, assistants and bots, and other related technologies. Today we still experience the world through our phones, laptop screens and iPads, which is rather limiting. Society is on the cusp — for better or for worse — with being even more immersed in real-time information. Alexa, smart cities, digital assistance in cars and the workplace, etc. And this level of immersion creates a dialogue on what it all means for us as people to live this way. There is this ever-accelerating pace of change that is underway that eclipses our ability to ponder and reconcile the change before the next change occurs. So, perhaps the next innovation is 'us' not just our tools.
Do you accept new contributions or collaborations with brands/PRs?
We have been approached by a number of companies and PR reps as of late. And the quick answer is we absolutely are interested in hearing their ideas and adding it to the mix for consideration. We have already run a couple pieces after getting contacted and we certainly have more in the works. Getting pitched like that challenges our notions and keeps us nimble and again, avoiding staleness and stagnation. So innovators, PR folks and publicists, we welcome your ideas.
One caveat is, we aren't interested in running a 'commercial'. We are interested in the core notions of At Startup Speed, which are to create a place to talk about innovation and bring together a community that challenges assumptions, tinkers with new ideas and methods, and tries to change the unchangeable.
What blogs do you read, and do they inform your own content?
All of us on the team have our favorites and draw a great deal of inspiration and ideas from them. Personally I am a huge fan of FastCo's Co.Design, Hackster.io, Mirador, Vox, Ars Technica, Splinter and BoingBoing  — which I have been following forever. Those and Twitter, LinkedIn and some of our shared channels on Treeline's Slack really create an amazing churn of concepts and inspiration.
https://www.vuelio.com/uk/wp-content/uploads/2018/09/At-Startup-Speed.jpg
430
760
Jake O'Neill
https://www.vuelio.com/uk/wp-content/uploads/2019/09/vuelio-logo.png
Jake O'Neill
2018-09-11 15:57:56
2018-09-19 09:13:33
International spotlight: At Startup Speed