Interview with Interiors blogger Cate St Hill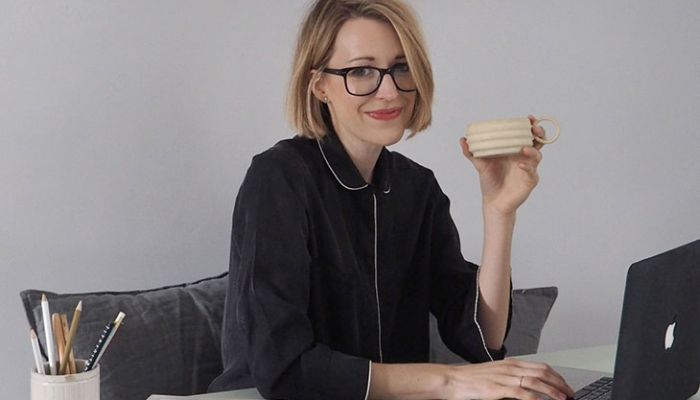 Cate St Hill is a brand-new entry into the top 10 UK interior design blogs. Written by Cate, the blog shares the ethos 'simple interior design for everyday living'. We spoke to Cate about what makes a great interior design blog, her favourite household item and the one thing PRs should know about her.
How has your blog changed over time?
It's certainly become more focused and consistent in style. When I first started my blog in 2011 it felt a bit confused and all over the place – I just wrote about whatever took my fancy without thinking about a strategy or the overall bigger picture. I never had a plan, it was a hobby really and I didn't think people would actually read it! Over the years I've learnt to do one thing and do it well. I think people like the reliability of coming to a site and knowing exactly what they're getting. Now I have a set of brand values if you like, not necessarily written down or set in stone, just something I can refer to in my mind's eye – with every new piece of work or post I have to think, will it fit with what I'm all about, is it relevant to what I do, will my readers find it engaging?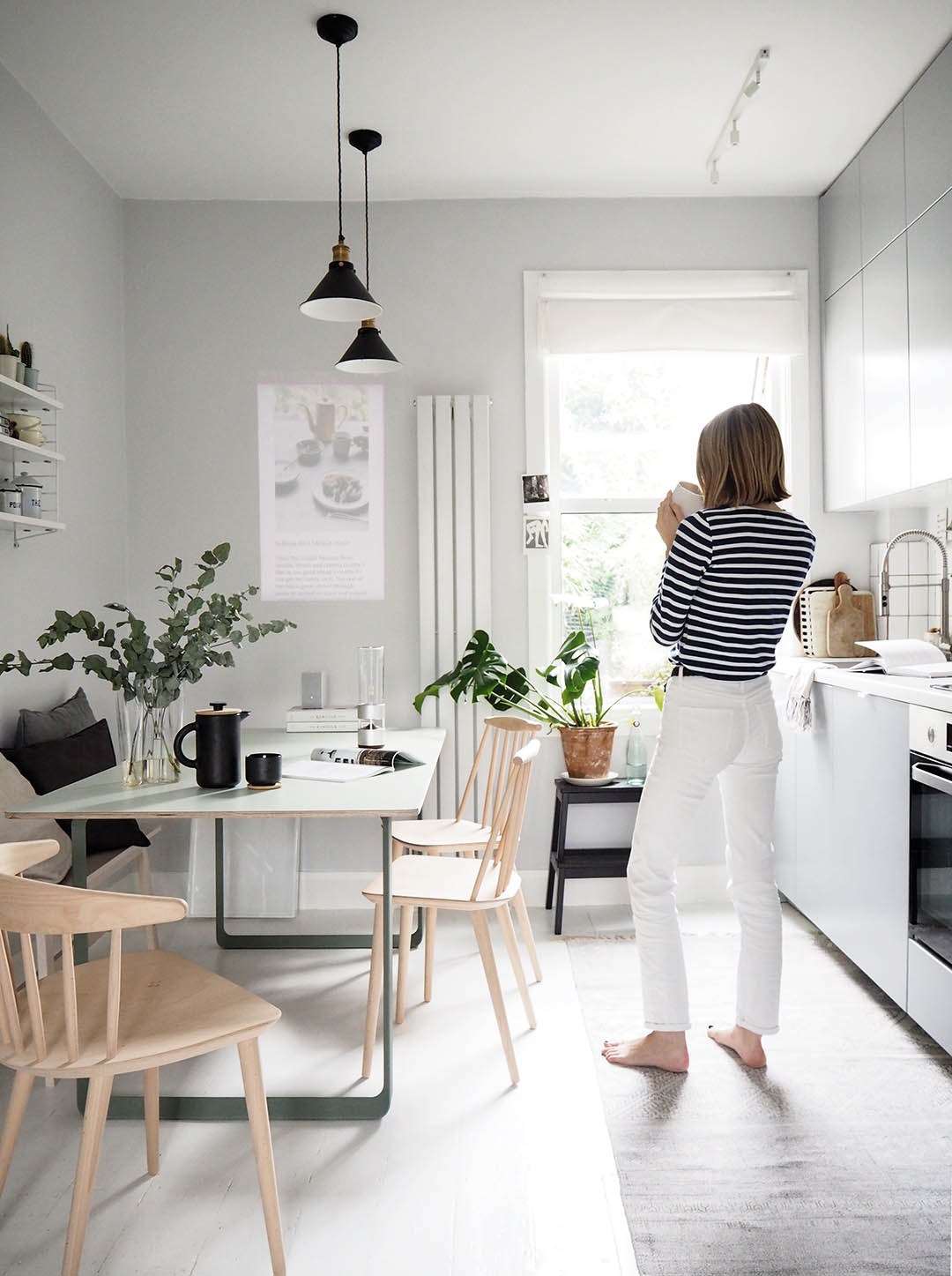 How would you describe your style?
Simple, down to earth, authentic and understated. I'm drawn to elegant, pared-back interiors, minimal design, neutral colour schemes and well-crafted objects.
What makes a great interior design blog?
A blog that really engages with it's audience, it's about knowing what they want but sometimes surprising them too with ideas or inspiration they didn't know they needed. And creating unique content that a reader can't get anywhere else. With each piece I try to think about how it will help the reader; beautiful imagery is great but if everyone's posting the same images, where is the value? It's also about giving advice, insider tips, a unique angle or insight only you know about.
What's the split between your own creations/designs and featuring others'?
My blog is probably comprised of 60% my own imagery and 40% brand imagery (my Instagram is 100% my own work). I like to document my own renovations and makeover projects at home, but for example when I go to furniture fairs and exhibitions, the brand's lifestyle images are so much more beautiful and bright than anything I could ever capture under artificial light at events. I try to only post the highest quality images. Last year I started my own interior design consultation company, advising people on their own redecoration projects and sourcing furniture, I haven't shared those designs on the blog yet as a lot of them are still a work in progress and I'm sensitive to any clients need for privacy. But watch this space!
What's your favourite room in the house and why?
The kitchen and living room – it's really two rooms but because we knocked down the wall in-between them it feels like one big open space. There's lots of natural light and I love that we can be cooking or entertaining and still have a connection to the dining table or sofa.
How do the seasons affect your content?
The design calendar certainly affects my content, picking up on new furniture launches or getting inspiration from design events such as London Design Festival or Milan Furniture Fair. I'm not one for trends, I do like to create spaces that adapt to the seasons so in winter you might find more content around retreating inside and getting cosy, while in summer there might be more travel posts and outdoor ideas.
What's your favourite household object/item? 
Probably my Miele coffee machine! I work from home everyday so being able to make decent coffee is a must.
What one thing should PRs/brands know about you?
I don't accept guest posts, the amount of emails I get asking! Otherwise, that my blog is now my full-time business and I've made the decision to no longer accept product as payment, unless it's something I really want and need. To begin with receiving gifts was a bit of a novelty, but I soon felt that by accepting them, it didn't fit with my ethos for simple, minimal living – there's only so many pieces of furniture, cushions or candles you need. Now I'm very selective with who I work with and I'm more mindful of what I receive and how it is perceived. I don't want people to think I have an unattainable lifestyle or think that you constantly need new things to make a house a meaningful home.
What are the best campaigns/collaborations you've recently worked on?
I really enjoyed working with Georg Jensen Damask recently; they took me to Paris to meet OLDER PARIS, a young design duo who they collaborated with on a new range of striped bedding. It was fascinating hearing the story behind the collection and getting a behind the scenes glimpse of how the design process works at their small, intimate atelier. A lot of brands seem to just churn out collection after collection for the sake of it, but this collaboration had real meaning and intention behind it – to create something simple and sustainable.
Do you think bloggers need their own industry association?
Yes, I think there should be some industry standards so bloggers, brands, the public and PR companies can have greater understanding of one another, even if it's some advice to bloggers on how to price themselves or how to write a well-worded email to a brand. A lot of bloggers are winging it in a way as no where does it say, in explicit terms, this is how blogging should be done. A lot comes down to guessing work or chatting between ourselves. I think we could all be a bit more open and transparent in how we work and what we earn. It certainly frustrates me when I see people not disclosing ads or obviously buying likes and followers.
What other blogs do you read?
My Scandinavian Home, Hannah in the House, These Four Walls, Curate and Display, Jessica Rose Williams, Fashion Me Now, Brittany Bathgate, Buckets and Spades, Jordan Bunker.
https://www.vuelio.com/uk/wp-content/uploads/2018/09/Cate-St-Hill-profile.jpg
460
730
Holly Hodges
https://www.vuelio.com/uk/wp-content/uploads/2019/09/vuelio-logo.png
Holly Hodges
2018-09-12 09:00:55
2018-09-12 13:41:01
Interview with Interiors blogger Cate St Hill