Interview with Aaron Mark, editor-in-chief of Boyfriend Magazine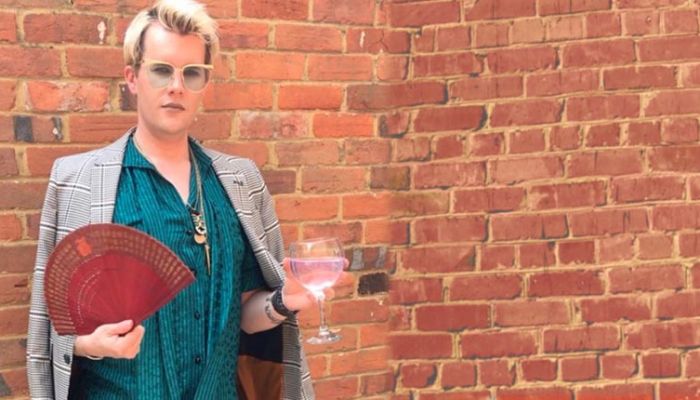 We recently spoke to Aaron Mark, a fashion stylist and editor-in-chief at the recently launched Boyfriend Magazine. Aaron discusses the motivation behind launching the magazine, what sets it apart from other fashion magazines, why no two days are ever the same, and dancing for Atomic Kitten at Wembley Arena…
Boyfriend Magazine launched its first print issue in August. Can you tell us a bit about the publication and how it came about?
Boyfriend Magazine is a fashion forward publication that explores themes of masculinity and femininity. We pride ourselves on celebrating the works of successful creatives, while also showcasing emerging ones, and we believe this concept to be unique within the publication market.
I initially thought of the magazine and its concept when I was submitting my own work to publications, and I felt so frustrated at the lengthy process, which felt like a lot of work for little to no reward at times. I wanted to create a magazine that didn't base its published works criteria on the CVs of the creatives, we simply wanted to publish works based on talent and creativity.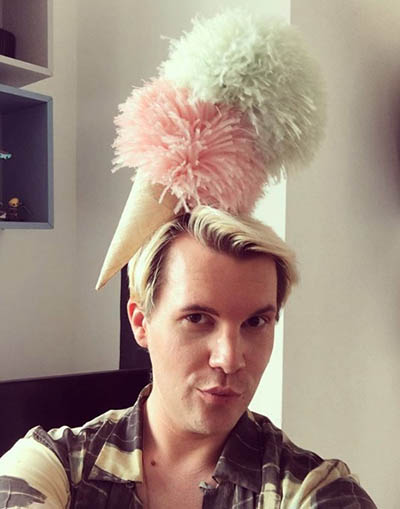 What sets it apart from other fashion magazines? Who is the target audience?
We believe our submissions criteria sets us apart from other magazines, getting us to focus on the stories themselves and not the individuals creating them, and that gives us some of the strongest content out there. Our target audience is anyone with a passion for fashion, and appreciation for editorial works, but we ensure we remain commercial in our approach by also including some great beauty product reviews, celebrity and industry interviews and features.
What are the main challenges when launching a new magazine?
I think the most challenging thing for us has been getting our name out there. We have been very lucky with the brands and PRs that have approached us who love what we're doing and embrace working with us with open arms, and the press exposure we have received to date has been amazing – but marketing to a wider audience of people outside the industry is difficult, and is something we know will continue to challenge us.
I understand that you are also a stylist. Can you tell us a bit about your work as a stylist? How do you juggle your various roles? Does your work as a stylist give you a different perspective when creating content for the magazine?
I think my work as a stylist gives me a different perspective as an editor – I look at the wardrobe first and that's a typical stylist trait – whereas my Beauty Editor will go straight for the make-up – and ultimately you need that balance on the editing panel to really build a beautiful product. It's my understanding of future trends and commercial opportunities within retail that help me build the magazine into something that not only tells a beautiful story, but ensures it's supporting the industry in its endeavours.
I have worked with various industry professionals and seen all the aspects of how the industry works, from photoshoots to runway shows and working with brands on their route to market. That gives me a well-rounded approach to my work.
I would certainly say that the word 'juggling' is appropriate when describing how I manoeuvre my way around my various roles, but I wouldn't change it for the world and I think that's what makes me appreciate my down time even more.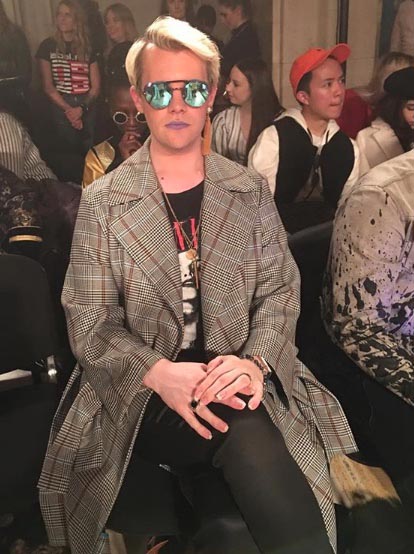 Can you describe a typical working day for you? What do you enjoy the most about your job, and what are some of the more difficult aspects of your work?
A typical working day for me starts at about 6am. I usually spend the first half hour of my day answering emails before getting myself ready for the day. I then find my days to be very diverse, some can be spent working with retailers operationally as this has been a strength of mine even before I was styling, or I could be on a photoshoot, or even running around the city between PR appointments and editors meetings – no two days are ever the same and that makes it even more exciting!
I do, however, have a routine of getting home and for the last hour or two of the day, I will go over the graphic design elements and layouts of the upcoming issue and any online exclusives we're releasing, and I'll make notes of any amendments etc. I find this is the best time of the day for me to do this for some reason.
Do you have a good relationship with PRs? What top tips would you give to PR professionals who want to work with you?
We have some great relationships with some fab PRs, but we know there are even more relationships to build and we look forward to expanding our network even further.
I would simply ask any PRs that want to work with us, to really consider our magazine's concept, and be open to collaborations that you normally wouldn't have thought of, because that's the beauty of our focus on talent and not credits.
What type of press material are you interested in receiving?
We are currently receiving a variety of press materials to create some diverse content for our readers, which includes but is not limited to beauty and hair products, fashion products, lookbooks, news and updates including fashion, beauty, lifestyle and entertainment, and anything else that you feel may be relevant to our zine – we will always strive to get back to you and let you know if it's something we feel will work for us so get in touch!
[testimonial_view id="22″]
Aaron Mark and his new magazine are both listings in the Vuelio Media Database along with thousands of other blogs, vlogs, outlets and opportunities.
https://www.vuelio.com/uk/wp-content/uploads/2018/08/Aaron-Mark-1.jpg
430
760
Christina Pirilla
https://www.vuelio.com/uk/wp-content/uploads/2019/09/vuelio-logo.png
Christina Pirilla
2018-08-23 13:46:10
2018-08-23 13:46:10
Interview with Aaron Mark, editor-in-chief of Boyfriend Magazine