Is it Time for Business Leaders Bin The Jargon?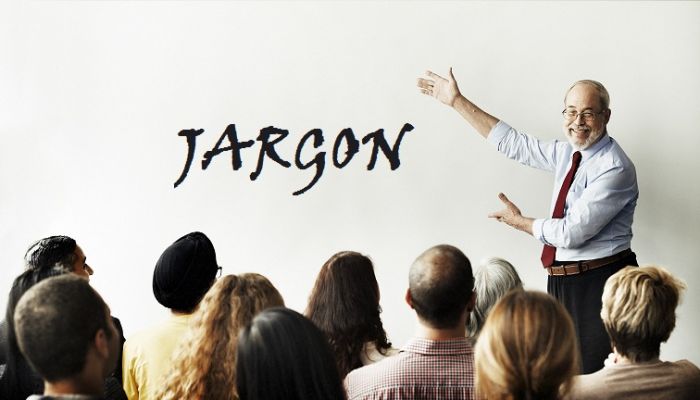 Business leaders need to bin their use of impenetrable business jargon if they want to better engage the general public according to a recent report conducted by the Confederation of British Industry (CBI), PR company Porter Novelli and the research firm Opinium.
The report suggested that business leaders needed to engage more directly with employees and avoid jargon and business speak if they wanted to appear less remote.
The report, which was based on a survey of 2,000 people, also suggested business leaders needed to be more transparent in regards to their qualifications and experience and what they actually do.
The findings detailed the perception of distance between business leaders and 'ordinary' people is vast with the accompanying report stating: 'The British public is looking for the human face of business, they don't identify with business leaders and want to see businesses represented by someone like themselves. A massive 77% of British people say, 'Heads of businesses are very far removed from the world of 'ordinary' people', reflecting the desire for common ground that the public don't have with CEOs.'
Highlighting the importance of building better connections, the report stated: 'The public are more sympathetic to businesses that they know. The more remote a business is from people's daily lives, the less they know about it, and in turn the less they value it. Demystifying what business does, so that more people "understand" business will have a positive impact on its reputation.'
'The public base their view of value on their knowledge of and relationships with those industries – not how these industries are traditionally measured as contributing to jobs or the economy. The public underestimate certain industries because they are more remote from their daily lives.'
How could you or your clients improve their relationships with the public? Would speaking the 'same language' and binning business jargon help?
https://www.vuelio.com/uk/wp-content/uploads/2017/07/Jargon.jpg
432
760
Jake O'Neill
https://www.vuelio.com/uk/wp-content/uploads/2019/09/vuelio-logo.png
Jake O'Neill
2017-07-24 07:30:32
2017-07-24 08:40:19
Is it Time for Business Leaders Bin The Jargon?