Jamie Stone MP: Government must 'come to its senses' and support small business owners and freelancers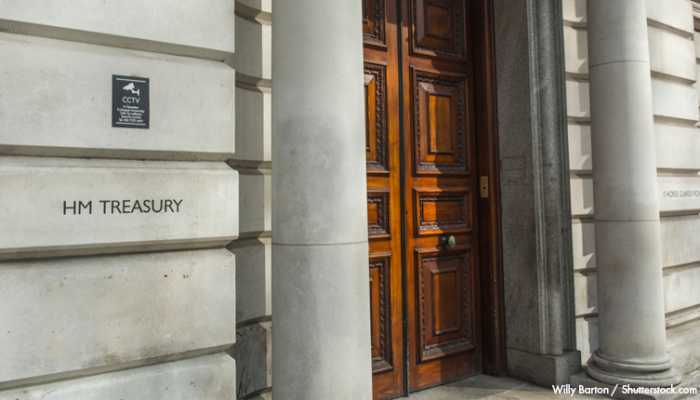 The Liberal Democrat spokesperson for Digital, Culture, Media & Sport, Jamie Stone MP, writes about why he set up the Gaps in Support All-Party Parliamentary Group early on in the pandemic and how it continues to campaign for the millions of people across the UK who do not have access to the Government's coronavirus financial support schemes.
It is now coming up to 10 months since millions across the UK were excluded from the Government coronavirus financial support schemes. Some have received not even a penny since March 2020. From new parents, to directors of small limited companies, from people who had just started a new job, to people who have been unfairly refused furlough from their employers. From freelancers, to PAYE workers. The list goes on.
To just slip through the fingers of the Government's helping hand during a global health crisis has had catastrophic consequences for individuals and families across our nation.
I set up the Gaps in Support APPG after a constituent came to me, showing me that the financial support schemes were not a one-size-fits-all solution. Far from it. The decision to create an All-Party Parliamentary Group was based in the name, really. I knew that if anything was to be done about this, we needed cross-party collaboration.
The traction this movement gained was astonishing. The APPG garnered the most attendees at its first meeting in all of Parliamentary history. It quickly became clear to me that everyone, regardless of party or constituency, was in this fight together.
Of course, since that groundbreaking first meeting things have got much more challenging. For months upon months now, hundreds of thousands of people have been campaigning and my colleagues and I have been tirelessly raising this issue in Parliament whenever we can. Everyone is exhausted.
I admit, this has not been the most cheery start to a blog published in what is usually a time filled with hope for the new year. But I also recognise that for many, this will not be a very hopeful time. For others, it is too late. I'd like to take a moment to acknowledge that.
Despite the ongoing mishandling of the crisis by the Government and the consequent utter shambles unfolding further with every passing day, I would like to remind you that the Treasury sees us and they want to help us. As many of you know, the Gaps in Support APPG, along with many of the excluded groups, had a meeting with the Financial Secretary to the Treasury not too long ago. We all came away feeling encouraged, positive and finally like we were being heard.
Hold on to that feeling. Harness it and put it into action when we meet again soon, at the beginning of a new year.
This Government will realise that it cannot afford to lose the millions of small business owners and freelancers. These people will be vital in rebuilding the economy once it has been destroyed by this crisis. If the Government does not quickly come to its senses, it will be shooting itself (and everyone else) in the foot.
We need to work with the Government to rescue these people. With another meeting expected soon, I have no doubt that this will be a productive relationship.
Though the Government has been the hand that has fed many this year, they will certainly need a hand from you in finding a solution. I urge you, lend it!
Jamie Stone is the Liberal Democrat spokesperson for Defence and Digital, Culture, Media & Sport. He is the MP for Caithness, Sutherland and Easter Ross.
This blog post is part of a cross-party series on Vuelio's political blog Point of Order  which publishes insight and opinion to help public affairs, policy and comms professionals stay ahead of political change and connect with those who campaign on the issues they care about. To find out more or contribute, get in touch with Vuelio Politics.
https://www.vuelio.com/uk/wp-content/uploads/2021/01/HM-Treasury.png
400
700
Sam Webber
https://www.vuelio.com/uk/wp-content/uploads/2019/09/vuelio-logo.png
Sam Webber
2021-01-04 18:53:18
2021-01-04 18:53:18
Jamie Stone MP: Government must 'come to its senses' and support small business owners and freelancers