Journalist Spotlight: Anna Simpson
Anna Simpson is the new editor of Green Futures magazine. She talked to Cision about her role, sustainable futures, global conversations and being played by Emma Thompson.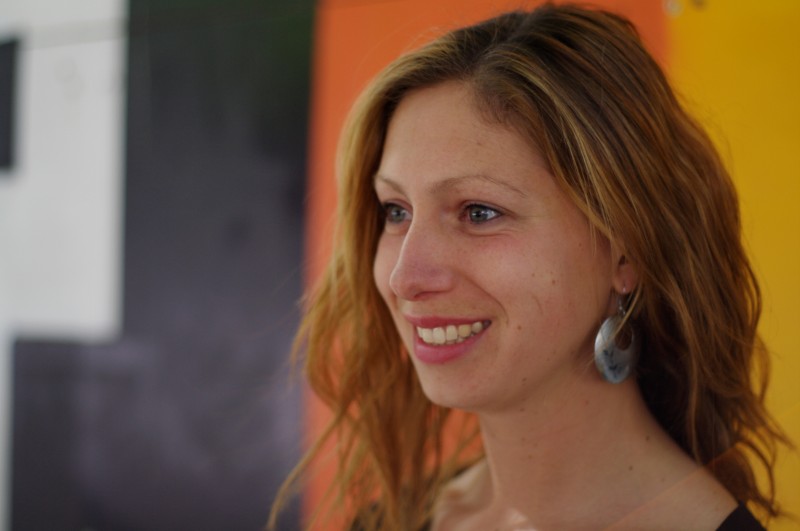 Previously managing editor of the title, Anna's work has appeared in the Guardian, Grist, Huffington Post, Diplomat, Ideia Socioambiental (Brazil) and Reconecta (Mexico). Anna serves on the jury for the EC Environmental Management Awards Scheme and the EU Ecolabel Awards. Her first book, 'The Brand Strategist's Guide to Desire', will be published by Palgrave Macmillan early next year.
What does Green Futures focus on?
It's about the world we want to live in and how changes in technology, business practice and behaviour can lead to a sustainable future. I adopt a holistic approach encompassing a wide variety of subjects, from developments in ICT, materials and renewable energy to social issues, such as faith and feminism. Pragmatically speaking, the world's major religions are based on huge global networks and they have a lot of power, both in terms of land ownership and influence over their followers. Feminism is about making the most of human capital, getting beyond restrictions determined by gender, and also by race, class, and ability. To build the world we want, we need everyone on board.
What is the difference between managing editor and editor?
As managing editor I oversaw the day-to-day running of the magazine and commissioning. As editor I'm able to take the reins and develop a strategy for the future. It's the opportunity to ask the big questions about what the magazine does, how and why. I'll be looking at whether things can be improved and how our digital offering will work with our printed product. The industry is changing at quite a pace – at first it was scary but now online magazines can be very successful. Digital is an exciting world.
What's your target audience?
Green Futures reaches people in a position to make a better future across the world, in businesses, NGOs and governments. Some of our readers are people who might be able to make a difference in the future – students, start-ups and entrepreneurs. We aim to inspire: you should find it interesting whether or not you are bothered about the world being saved. The online readership is global, with a majority outside the United Kingdom and many in the US; the website received 117,000 visits from February 2012 to February 2013, of which 48% were from the UK. The quarterly print magazine has 16,000 readers, and our printed special editions reach 20,000 on average.
How do you write for a global audience?
We include profiles, interviews, case studies and comments from all over the world. Our audience can all access the same content online, and so we try and cover a broad range of geographies and topics. We print special editions on different countries such as India, Brazil, Mexico and China. There are also special editions by subject including healthcare and digital innovation. Members of our audience could be global-minded because they are working for multinationals, for example, as the head of sustainability for the likes of Unilever, or just be interested in their part of the world.
How many of your staff are permanent and how many freelance?
We use a lot of freelancers; there are about 50 regulars mostly based in Europe or the US. They have a diverse skillset and specialise in different areas, whether as a finance hack or a scientist at CERN. We collaborate to find the best to approach a story, which is a lot of fun. I hope to build even stronger relations with them as editor, and show my appreciation – we're going to hold a little party to celebrate them.
We have permanent production and marketing teams, and interns that help to research content and images and develop our readership. Also, as we're published by the sustainability non-profit Forum for the Future, we have access to their resources which is really useful.
How do you work with PRs?
The best way is collaboratively. I get frustrated with PRs who don't understand their story and can't discuss the topic; that's the worst case scenario. It's also frustrating when PRs haven't done their research about Green Futures: if they send us a story about some horrible floods, I have to ask, 'What's the solution?' If they don't have one, or if it's not innovative enough, then it's not a story we're going to run.
It's better if PRs aren't trying to sell a product or service but are honest about the business' current state and future aims. When they allow their clients to be open and to be themselves, that's when they are at their best. For pitches, keep it simple and know the story inside out: what, how, where, who has financed it, who is involved and what's next?
Take Five
What brand is making an effort for a sustainable future? 
The Kingfisher Group is making bold statements about their ambition to be sustainable: they have already looked at their stock in a serious way and eliminated things like patio heaters which have no role in a sustainable future. Now, they are asking questions about their business model in the future, such as how to improve people's lives without selling more and more stuff to them.
What's your favourite sustainable invention?
Difficult! But I'm intrigued by closed-loop plastic recycling for 3D printers. This would allow you to print what you need, and then when you're done with it, melt it down and use the same plastic to make another object. It's creative capacity on demand.
Do you have any surprising hobbies or interests?
I'm learning Turkish. Turkey is a country with huge implications for international relations. Its position between Europe, Russia and the Middle East is very interesting, bordering Syria, Iraq, Iran, Greece, Bulgaria, Armenia and Georgia. The language is quite accessible to an English speaker, perhaps more so than Arabic as the alphabet has been Latinised.
What would your super power be?
I suppose it has to be foresight, though that would be a great responsibility.
Who would play you in a film?
I would have to choose someone I find interesting and look up to. I think I'd like an older me to to be played by Emma Thompson. That would be fun.
Editorial information on Anna Simpson, Green Futures and thousands of other media contacts and outlets, can be found in the CisionPoint Media Database.
Priyanka Dayal
https://www.vuelio.com/uk/wp-content/uploads/2023/09/vuelio-logo-200px.png
Priyanka Dayal
2013-03-07 11:16:23
2013-03-07 11:16:23
Journalist Spotlight: Anna Simpson