Speedy Spotlight: I Am Fabulicious
The I Am Fabulicious blog is featured in this week's Media Updates. Author Sarah Berryman reveals the latest beauty trend, her favourite blog and how she likes to work with PRs.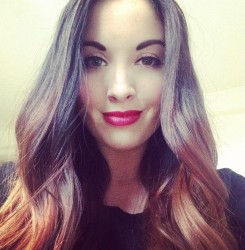 Why should people read your blog?
It offers an honest and varied look into the world of beauty and celebrity. If you like to keep up with the latest beauty news and read well written product reviews, while finding out what the top celebs keep in their make-up bags, this blog's for you!
In my blogosphere everyone is talking about CC creams. After the BB cream craze comes the CC cream (colour/complexion correcting cream). Developed in Japan, and hugely popular in Asia, it is the latest big thing in beauty to hit the UK.
What's your favourite blog and why?
I'm a big fan of Strawberry Blonde. Her blog is gorgeous and I love the way she writes.
How often do you aim to post?
I aim to post daily, though if it is a particularly busy week in the world of beauty news I'll post twice a day. I try to get news out as soon as it breaks.
How do you feel about guest posts?
I think they are a great way of sharing beauty knowledge and a fab way of introducing readers to other bloggers/brands who they otherwise may not have come across.
How does a good PR work with you?
Good PRs take the time to look at your blog and see what it is all about – the brands you feature, your style of your writing etc. They keep in contact with you regularly and always keep you in the loop with new releases but don't pressure you to feature something that you feel doesn't fit in with your blog.
What do PRs do that's bad?
Send you products that you have not requested, or do not fit in with your blog, and then chase you to find out if and when you have posted about them!
Editorial information on Widget, Mark Needham and thousands of other media outlets and contacts can be found in the CisionPoint Media Database.
https://www.vuelio.com/uk/wp-content/uploads/2019/09/vuelio-logo.png
0
0
Priyanka Dayal
https://www.vuelio.com/uk/wp-content/uploads/2019/09/vuelio-logo.png
Priyanka Dayal
2013-03-07 09:51:10
2013-03-07 09:51:10
Speedy Spotlight: I Am Fabulicious