The Cision University Programme
The next generation of PR professionals have been using CisionPoint as part of their university degrees, learning the skills needed for a career in public relations.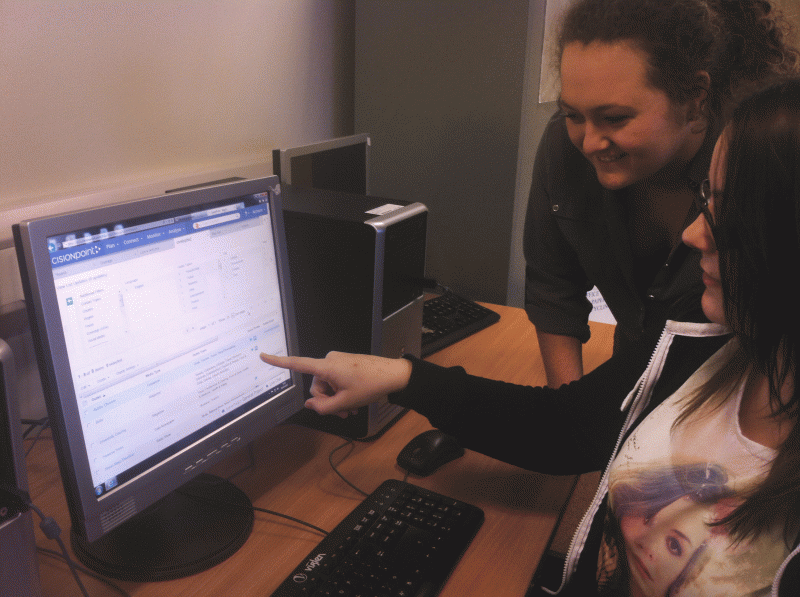 Cision's partnership with universities provides professional software and gives students an insight into the world of media. Access to CisionPoint allows students to search through the extensive database, monitor coverage across a range of mediums and analyse the data they collect.
Canterbury Christ Church University has implemented CisionPoint into its third year public relations module for 150 students from the Business School. Cision spoke with Canterbury's programme director for PR, Media and Marketing, Kris Pole, to discuss their experience of the University Programme.
Introducing CisionPoint into the course planning process was, according to Kris, very easy. After they identified areas where the software could help deliver the module content, students were introduced to CisionPoint in a lecture. This was followed by watching training videos in the seminars and tutor-led demonstrations. Students used the software for a specific assignment based on a real-life PR problem to encourage them to explore the methods used to produce the best results and subsequently gain a higher grade.
The complexity of targeting the media became apparent to the students as Kris built up scenarios. Starting with local media contacts, Kris then challenged her students to target journalists nationally and internationally. CisionPoint became a vital part of the assignment as, without it, students would have been unable to identify contacts and plan their campaigns. They also had to explain their 'search strategy' which ensured they considered each media target carefully.
While most students are familiar with using a database, this was the first time they had hands-on time with commercial PR software. As such, Kris thinks the programme has not only benefitted the students in terms of learning core skills, but also given them a wider understanding of how PRs operate in a fragmented media environment. This is furthered by CisionPoint's detailed media information which gave students an insight into the varied workings of different media organisations.  
As part of the Programme, Cision is launching the CisionPoint Accreditation Scheme. Kris believes this will enable students to focus on the value of CisionPoint and also reinforce the links between theory and practice. It could also have future benefits, she said: 'Hopefully their accreditation will also make them stand out as potential employees when they graduate this summer'.
The Cision University Programme is run by Joanna Bowles who acts as a point of support throughout the process. If you're interested in taking part, Joanna can be reached by email [email protected] to answer any questions.
Priyanka Dayal
https://www.vuelio.com/uk/wp-content/uploads/2023/09/vuelio-logo-200px.png
Priyanka Dayal
2013-03-06 10:00:00
2013-03-06 10:00:00
The Cision University Programme