Journalist Spotlight: Asa Bennett
Asa Bennett recently joined The Huffington Post UK as its business reporter. A digital journalist for the entirety of his journalistic career, Asa has replaced Charlie Thomas who left earlier this year. Asa spoke to Vuelio about the evolution of his role, his target audience and his new approach to working with PR.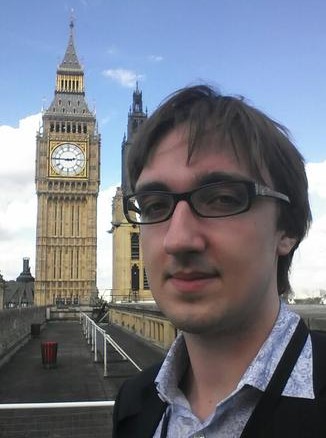 How has your role changed from when Charlie was the business reporter?
I'm now reporting to the political director so there is definitely a political tint to everything. The role still covers macroeconomic things, whether it be the Bank of England, changing inflation, interest rates or quantitative easing, and what's affecting small businesses and entrepreneurs.
How do business and politics work together?
My role is kind of an acknowledgment that business and politics are heavily entwined. In the context of the economic recovery, a lot of politicians are talking about business. It's my job to cut through the fluff in Westminster and see what it's actually like for the city and the high street, the latter of which is still struggling and needs to evolve.
What type of content do you produce?
We do long-form features on topics and themes, for example business views from a wide range of sources on youth unemployment, or quick-fire things like business reactions to current affairs. A lot of it is news and reaction. It's never churnalism though, everything requires context and has to be original.
Who is your target audience?
The content is aimed at someone who is definitely interested in business but isn't necessarily part of the industry in the day-to-day sphere. To put it crudely I think, 'How can I break it down for someone who doesn't know what I'm on about?' As soon as I start babbling about quantitative easing, insolvency and interest rates, people's eyes glaze over. I need to bring it out and say why it's interesting. Every little twist and turn in business is relevant to people's lives.  
Is your relationship with PRs different since joining The Huffington Post?
My relationship with PRs has both changed and flourished. I had built a good network of contacts from the business world, but there's been an evolution because I've moved from the trade press to mass-media consumer territory. I've had to politely tell PRs that because our readers aren't all business owners or insiders who know the jargon, their stories have to cater for my new audience.
Unfortunately I don't have the time to go to PRs, but I know if they're coming to me there is a reason for it and there should be a story in there.
Any tips for PRs?
It's great if a PR is honest and able to supply extra information or answer additional questions. If someone calls it is great if they've emailed beforehand, so I can give quick feedback based on that information.
So you don't mind a follow-up phone call?
Do the follow-up phone call if you want, but email first. 
What do PRs do that's bad?
It's always a bit awkward (to put it politely) if they seem to have no idea what we cover. I sometimes ask those PRs, 'Where do you think we could put this piece?' That said, I'm always interested to hear what they're up to because I'm looking for something different and exclusive. If it's the same pre-packaged stuff that's not really our thing or for the right audience, then I probably wouldn't go for it. You'll know if it's right for us because I'll be chasing you up.
If you could be the head of any business in the world, which one would it be? 
Virgin Galactic. It would be exciting to tell people, 'My work isn't that complicated, it's not rocket science… Oh wait, yes it is!' 
Who do you admire most in business and why?
Michael O'Leary. My reason is that he goes out there and almost doesn't care. He's a businessman's Machiavelli; for all that bad publicity, it seems to make Ryan Air and him stronger.
If you could have a super power what would it be?
We all know the famous journalist alias Peter Parker AKA Spider-Man.
Do you have any surprising hobbies or interests? 
I'm surprisingly excellent at Go Ape.
Who would play you in a film?
Adrien Brody.
Editorial information on Asa Bennett, The Huffington Post UK and thousands of other media contacts and outlets, can be found in the Vuelio Media Database.

Priyanka Dayal
https://www.vuelio.com/uk/wp-content/uploads/2019/09/vuelio-logo.png
Priyanka Dayal
2013-09-25 13:49:07
2017-11-09 14:55:10
Journalist Spotlight: Asa Bennett