PRspective: Grifco's Emma Powell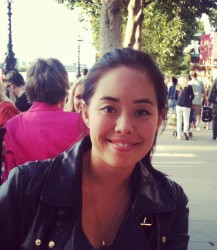 For travel companies and hotels today, it's often not just about the holiday, but the experience they promise. In the luxury market, this experience need not only live up to the pictures on the travel brochure, but must be better than what clients signed up for. Yes, like all things high-end, luxury travel can be plush and lavish, but most importantly it has to be smooth. The team behind the journey, from CEOs to bell boys, all have an important role to play, and this includes a PR agency that undertakes the responsibility to deliver. It is no wonder then that Emma Powell, associate director at Grifco, a creative, boutique, PR agency which services travel, spa, property and hotel design clients, is a stickler for to-do lists. In an interview with Cision, Emma takes us behind the sun, sand and sea and shows us how it all gets there. Edited excerpts:
Getting to know Grifco:
How has communication within luxury travel changed in recent times? There's so much more emphasis on online exposure now. ROI is always a key question we have to answer for clients, and it's now more important than ever to be able to report on the value of online coverage we secure for them as well as traditional print media. Reporting and ways of tracking the value of coverage have had to change. We used to use a PR phone number to track the number of calls a client received following an article being published in the weekend travel sections. Obviously this has had to change!
How has recession impacted holidays? In the luxury sector, hotels and travel companies are focusing more on value for money and added offerings. People are still spending on holidays and travel, but they are perhaps more conscious of what they are getting for their money – is it worth it? We have seen a lot of interest in UK travel with the "staycation" trend too, although the long winter this year definitely caused a rise in last minute sunshine bookings when people could no longer bear the British chill.
How have client expectations changed in travel PR? Again it's the move to online…how PR can help SEO and drive traffic to a client's websites is often more important now than that page in the Telegraph at the weekend.
 Getting to know Emma:
The first thing I do when I come into work: I'm a bit of a list person so always try to write a to-do list each morning. You never know what the day might throw at you but I love ticking things off my list and find it gives me a bit of focus amongst changing deadlines and last minute opportunities. Mornings are also when we review any coverage that has come out for clients and if it's Monday I'll read all the sections of the weekend papers to get ideas and inspiration.
 My PR peeve is: When a client doesn't listen to your advice. The best PR/client relationships are when agency and client are working as one. I love clients who are prepared to take a punt on a crazy idea or go that extra mile to do something really newsworthy.   
What's all this fuss around: the death of magazines? You can read most magazines online now but an iPad's not much good in the bath or on the beach. It might be old fashioned but I still love a weighty print magazine, especially really beautiful titles like Boat and the Gentlewoman.
The best thing about travel PR is: Well – it's the travel! I've been lucky enough to see and do some amazing things through my job…Not many professions involve going on a flying safari in Namibia, eating sushi at 5am in Tsukiji Market in Tokyo, and zip lining in St Lucia. You meet lots of interesting people in this industry too – whether it's clients, journalists, fellow PRs or the characters you meet around the world on your travels.
Priyanka Dayal
https://www.vuelio.com/uk/wp-content/uploads/2023/09/vuelio-logo-200px.png
Priyanka Dayal
2013-09-26 09:51:42
2013-09-26 09:51:42
PRspective: Grifco's Emma Powell