Speedy Spotlight: Kitchen Delights
Kitchen Delights will be featured in this week's Media Updates. Author Maggie spoke to Cision about cooking, wanting more guest posts and PR respect.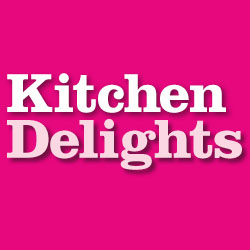 Why should people read your blog?
Our readers are looking for great home cooking which looks impressive and is full of flavour. Having started blogging in 2006, I've got a good idea what people want. I'm a self-taught home cook and people like to see what they can make in their own kitchens for all the family to enjoy.
What's the most important issue in your blogosphere?
I think value is important at the moment and I try to reflect that where possible, for example with a 'Deals of the week' section.
What's your favourite blog and why?
The Passionate Cook – one of the very first blogs in the UK and I believe Johanna started it in 2004. She is a superb cook and photographer and set the blogging bar extremely high. Johanna gave me my first blog link and what she doesn't know about blogging isn't worth knowing. I emailed her many times when I was a novice blogger and she always emailed back with a smile and the answer. Johanna and her family have relocated overseas and although she hasn't posted for a while, her blog is always a source of inspiration.
Also Mowelicious – a food and lifestyle magazine/blog I find very relaxing to read on a rainy day.
How often do you aim to post?
Twice weekly. It depends how much cooking I have done as a general rule but it's important to keep the blog fresh and fast moving with new content.
How do you feel about guest posts?
I wish we had more. It's great having different voices on the blog; after all, we all look at things differently.
How does a good PR work with you?
PRs work with me to quickly secure content, product or photographs as required. We have several great relationships which we've had for several years and it's all down to mutual respect and co-operation.
What do PRs do that's bad?
There are some PRs who speak to me once and may leave me hanging, not knowing what the next step is or if anything will happen.  It's not conducive to a long-term partnership which I strive for.
Editorial information on Kitchen Delights, Maggie and thousands of other media outlets and contacts can be found in the CisionPoint Media Database.
Priyanka Dayal
https://www.vuelio.com/uk/wp-content/uploads/2019/09/vuelio-logo.png
Priyanka Dayal
2013-09-26 11:05:31
2013-09-26 11:05:31
Speedy Spotlight: Kitchen Delights