Fashion bloggers: the minority of men
September is the month of fashion, with editors, journalists and bloggers filling their pages with the 2014 Spring/Summer trends. When it comes to the top bloggers, it is the women who dominate. If only 15% of fashion bloggers on CisionPoint are male, what exactly is their place within the industry?
Men have been writing about women's fashion for centuries; Godey's Lady Book was established in America in 1830 and featured writing by both men and women. According to Fashion London, the menswear sector was valued at £10bn in 2011. This gave confidence to designers and brands alike as they began to realise that they could encourage this growth by engaging their customers online.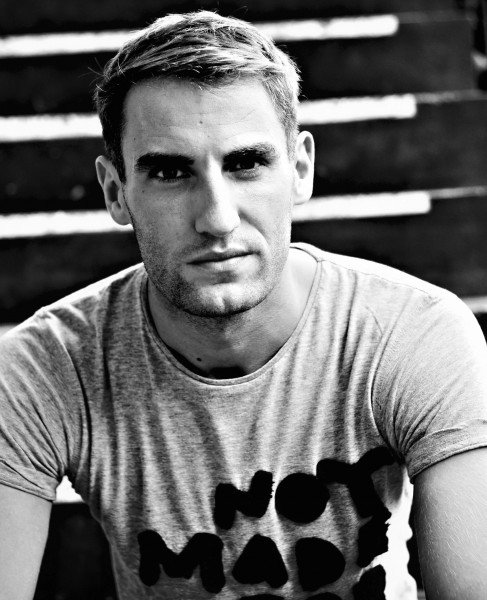 So when exactly did men's fashion blogs become more popular? Anthony McGrath of CLOTHES MAKE THE MAN began his blog in February 2012 on Men's Fashion Day, the precursor to London Collections: Men. At this time he believed there to be an evident gap in the market for fashion blogs written by men, especially covering men's fashion. Similarly, John Robertson of The Everyday Man (pictured) realised that there was, and still is, a huge demand for blogs specialising in men's fashion as he still receives questions from men seeking advice on things such as particular styles and tips for events.
This awareness of the increasing noise around men's fashion did not go unnoticed by large brands. When Selfridges revamped its men's shoe section in 2012 it did anything but ignore the increase in demand for selection and created the biggest men's shoe department in the world. John remembers seeing the news on Twitter and swiftly writing a post on his blog detailing the 15,000 sq ft relaunch, a fine example of the ways in which brands are beginning to benefit from men's fashion blogs.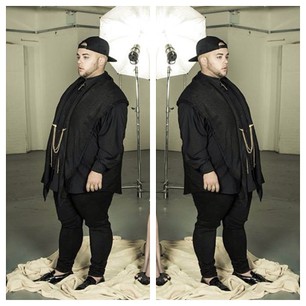 But it is not just mainstream designer-wear that is attracting male fashion bloggers. Anthon Vodden of BoyDoesBig (pictured) began writing about plus size men's fashion on realising that there was a distinct lack of places for larger men to turn to for fashion inspiration. Angry at the way stylists on television tackled the topic, Anthon realised that he could write his ideas in a space accessible to all plus-size men and began writing online. His main blog gives advice on styles and customising clothes, while his Tumblr features photographs of looks that inspire his own fashion choices.
How difficult is it then to become and remain a successful fashion blogger in a world where there are already 11.8 billion WordPress pages being read each month? One obstacle faced in this saturated area of the blogosphere is sincerity; trying to stand out as a blogger with a genuine interest in the industry and not just the freebies. Anthony believes that there are a huge amount of 'blaggers' who are currently giving bloggers a bad name. Siân To, founder of Cybher, agrees, suggesting that some brands are 'lacking in knowledge' so start 'throwing products around' while no attention is given to 'quality, reach or return on investment'. Add this to the fact that the search term 'fashion blogs', returns a first page on Google filled with women focusing on women's fashion, and you have quite a struggle.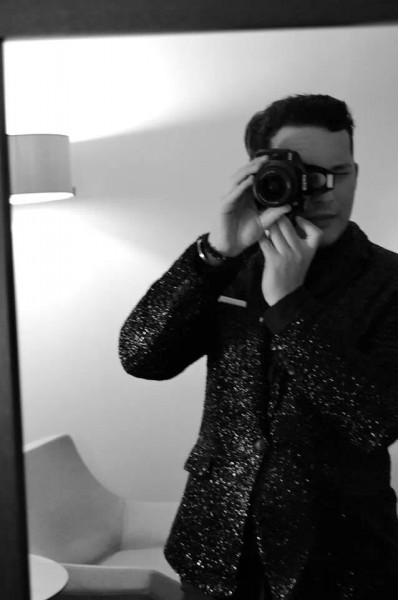 But is this an accurate representation of what is really going on? Bryan Boy, one of the most famous bloggers within the industry, was recently a judge on season 19 of America's Next Top Model. Cosmin Cernica (pictured), a Birmingham-based fashion and lifestyle blogger believes him to be a true example of the importance of male fashion bloggers within the industry.
The number of bloggers permitted to attend London Fashion Week this year was limited to 60, with only ten of these being men's fashion blogs; however the British Fashion Council (BFC) has recently adopted a new strategy. Speaking to Cision, the BFC said it now ensures that bloggers are re-evaluated with none being automatically accredited for the next season. For London Collections: Men, the bloggers with a heavier focus on men's fashion will be selected to guarantee that menswear designers are best supported during the week. Encouragingly, London Collections: Men has already established itself as a must-see event in the fashion calendar of the press, with coverage in GQ Magazine and Vogue.
In light of this, the future of male fashion bloggers, in particular those discussing men's fashion, seems a colourful and prosperous one. Cosmin Cernica believes that in a world where men are becoming more confident in expressing what they really think about fashion, the important designers are taking heed and investing in the opinions and comments of male fashion bloggers. They are becoming a very separate and distinct presence within the industry and are on the right path to becoming as abundant and esteemed as their peers, the female fashion bloggers.
All of the bloggers can be found on CisionPoint's Media Database. More Fashion content is available across the Cision Blog. 
Priyanka Dayal
https://www.vuelio.com/uk/wp-content/uploads/2019/09/vuelio-logo.png
Priyanka Dayal
2013-09-26 13:53:28
2013-09-26 13:53:28
Fashion bloggers: the minority of men