Journalist Spotlight: Fiona Klonarides
Fiona Klonarides is the author of The Beauty Shortlist, recently ranked second in Cision's Top 10 UK Beauty Blogs. Fiona spoke to Cision about the 2014 Beauty Shortlist Awards, self-tanners and PRs being her source of new and beautiful.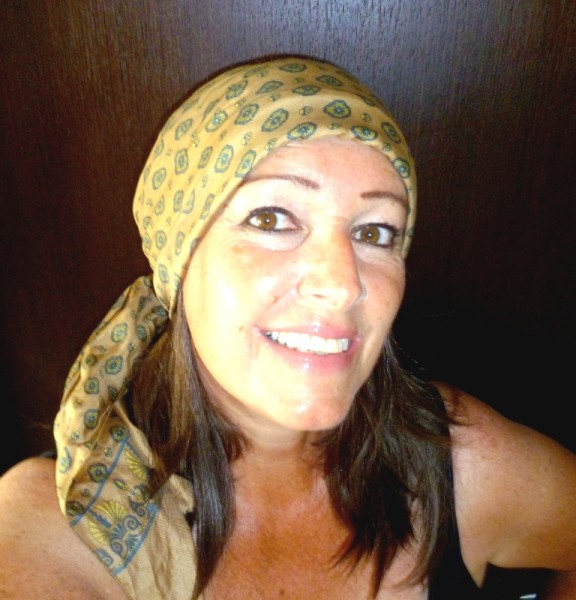 How did The Beauty Shortlist first start?
The Beauty Shortlist is four and a half years old now; I remember the night I wrote the very first post. I'm a big fan of what I call the 'modern organics', cutting edge products which harness the power of flowers, herbs and plants. It's a fascinating industry to work in and it's brilliant to work alongside so many pioneering female entrepreneurs – as well as the men whose home is beauty too!
What are the 2014 Beauty Shortlist Awards?
They're our 'best of' edit of the year. Our way of giving an annual shout out to the brands and products we feel deserve special recognition. The Awards are open to big, small, established and new brands and they're open for entries right now. Anything the judges feel is outstanding gets shortlisted for an Award and all will be revealed next March!
Who do you aim your content at?
Good question, because I've never aimed the content at anyone in particular – I know that's working back to front in a sense and probably not the best approach but The Beauty Shortlist has grown organically – and quite fast – without any particular strategy. I've always just focused on the content. It's the crème de la crème of products which I 100% hand-on-heart would say are worth buying/trying. Maybe that's why we seem to appeal to a wide age spectrum. We do love a good niche brand, though, and support the boutique brands big time, so anyone who loves discovering a new or more niche brand – especially skincare and anti-aging – is likely to be a Beauty Shortlist fan.  If you love ethical natural/organic 'luxe' products, you'll find plenty on the blog!
What's your favourite social network?
Twitter because of its immediacy and the amazing opportunities to connect with people, brands, organisations, etc. As someone who writes long sentences it's a good daily exercise for me to communicate in 140 words or less (thank goodness for '&' instead of 'and'.) But you cannot underestimate the power of Facebook, despite its critics. YouTube for bloggers is huge. I may need to get myself in front of a camera soon (but don't hold your breath).
What will be big in beauty in 2014? 
Really big? Self-tanners. We're somewhat sun-deprived in the UK and the brands that nail the perfect tan, and some are very close, will do well. Skin cancer rates are escalating and sun damage is incredibly ageing – I'm guilty of forgetting the SPF (when I was younger).
What else? New alternatives to Botox. And aromatherapy. The comfort factor we all seek is huge – look at brands like Aromatherapy Associates and NEOM Organics, we're emotionally addicted to those (ditto fragrance). I also think health supplements will be an area to watch.  Life is so much better when you feel really well.
How do you work with brands?
It's pretty simple, I work with the ones I believe in 100%. I find 99% of PR agencies and in-house PRs great to work with, you need a lot of (positive!) energy to work in PR as it's one of those jobs where you're always 'on', so I have huge respect for them.
What do PRs do that's good?
PRs are my source of 'new and beautiful'. And anything that makes a journalist's job life easier is good. A punchy, clearly written press release is good and so are good images – I can't be bothered faffing around requesting decent images, and a brand that doesn't have those sorted out just comes across as naïve and unprepared. I love an original pitch – we're always up for doing something different on The Beauty Shortlist.
What do PRs do that's bad?
This is a personal gripe but if we've said in response to an email 'Thanks, but that's not really for us', I could do without two more emails telling me why we should feature the aforementioned product.  But it doesn't happen often. Also I'm not a pushy person and I don't relate to pushy PRs – it's a personality thing. There's a fine line between being assertive and following up and being a bit too pushy – you have to hit that sweet spot.
Take Five
What's your favourite beauty brand? 
Oof! I have a personal favourites 'stable' of about 10 but I'm not telling!  I do love Asian-inspired British newcomer 001 Skincare a lot though, and Michelle Roques-O'Neil's Therapie collection has been a stress-less saviour for me this winter. For candles, Timothy Dunn London, Ancienne Ambiance, Diptyque and NEOM Organics (just for starters) and for fragrance – hands down – Jo Malone's personal brand Jo Loves. I'm totally addicted to Pomelo, the first Jo Loves launch, and I think Jo has created one of the best British brands ever. Pomelo is like a summer in the Med during a winter in Britain. 
Who is your style icon? 
Yasmin Le Bon. Genuine, effortless and I love how she channels her inner rock chic so timelessly (it's hard to believe she's been modelling for thirty years).
What's your life motto?
Look for the positives. If life throws lemons at you, make a lemon sorbet.
What super power would you have?  
The ability to heal other people's hurt, sadness or illnesses.
Who would play you in a film?  
Not a clue! I know who I'd love to play opposite 'me' though – Richard Gere, Jim Sturgess or Jake Gyllenhaal and I really admire the work of Judy Davis, Brenda Blethyn, Judi Dench, Meryl Streep and Carey Mulligan. 
Editorial information on Fiona Klonarides, The Beauty Shortlist and thousands of other media contacts and outlets, can be found in the CisionPoint Media Database.
Priyanka Dayal
https://www.vuelio.com/uk/wp-content/uploads/2019/09/vuelio-logo.png
Priyanka Dayal
2013-12-02 14:06:15
2013-12-02 14:06:15
Journalist Spotlight: Fiona Klonarides