Journalist Spotlight: Hello! Leah Simpson
Leah Simpson recently joined HELLO! as online news editor. Leah spoke to Cision about a typical day at the HELLO! office, life as a freelancer in Los Angeles and getting served champagne by 90s pop star Taylor Hanson.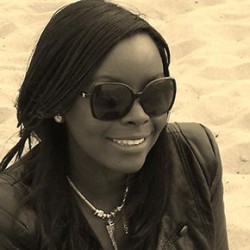 How are you settling into your new role at Hello! Online? Can you describe a typical day at work for you?
Very well! The days actually go by too quickly for my liking.
When I arrive, I contact the Spanish office (who are one hour ahead of Britain) to see what stories have been covered. Then I create a news list which is updated throughout the day.
While checking emails, analytics and discussing aims for the day with early starters on the team, I delegate to writers outside of the office and line-up stories for journalists due to start their shift at HELLO! Towers.
The rest of my time could be spent doing anything from interviews with stars and talking to bloggers, in company meetings, or selecting images to create entertaining galleries for the lunchtime crowd.
You cover a range of topics from celebrities, entertainment and the Royal Family to film and travel? Is variety important to you? What do you enjoy the most?
I don't believe those interested in famous people are only looking to read interviews on the web. It's important that we provide information on anything from how the other half holiday, to how they take care of their bodies and access the latest fashion trends.
I started out in travel and I never fully gave it up while moving into entertainment; it will always be something that holds a special place with me and that I know appeals to every type of person, whether for escapism or trusted advice on where to spend their break.
 And although I've published pieces on royals before, no one quite covers that area like the HELLO! brand so I'm happy about exploring that side of news in more depth and on a global scale.
 I understand that you have previously undertaken freelance work, how does this compare to your current role?
I had fun spending some years in Los Angeles, as I know the entertainment industry inside out and can fluidly adapt writing styles on a day-to-day or even hour-to-hour basis.
It regularly changed between working in offices, at home or out in the field. One luxury that I didn't realise I had missed so much when I was freelancing, was returning to the comfort of the same desk every day!
 What are the advantages of social media for journalists? Are there any challenges?
I get a good portion of stories from social media or use elements of it to develop and add value to articles. It's great to share content with the world as platforms like Twitter, Facebook and Pinterest enable us to target a wide age and geographical range.
Those who follow us online are very vocal about what they think of names making the news and we love to discuss their comments in the office. The big challenge is shortlisting so we have only the top quality stuff. We wouldn't want to cover absolutely everything on social media and make readers sift through endless articles to get what they want.
How do you work with communications teams? Do you have a good relationship with PRs? What do you wish they did differently?
PRs are very valuable whether sparking a story idea or adding value to content we already know we'll be working on. So I try to keep a constant developing conversation with those I already have relationships with and of course am excited to be introduced to ones I haven't had the opportunity to work with yet.
I'm open to meeting contacts who represent several relevant accounts that would be better discussed free from the restraints of email or telephone communication.
But if a story isn't extremely time-sensitive it's important that PRs pitch via email first and follow-up with a call so I've had time to consider by time we speak on the phone.
If news is breaking and someone is talking about a fantastic recipe for the website without taking the time to check if I'm busy, it's unlikely I'm absorbing their information in the way they'd want.
Take Five
What is your most memorable celebrity encounter?
Being served champagne by Taylor Hanson.  Yes, there have been bigger stars but the childhood crush always wins.
What is your favourite place to visit/travel?
California is great because you can go from concrete jungle, to the beach or the snow all in one day if you like.
I have really good friends there who hail from across the world so find it brings out my adventurous side like being home in the UK wouldn't.
For example you wouldn't find me spending a weekend in the forest in England but my sleeping bag and campfire wood is always at the ready in America.
 What would your super power be and why?
The ability to be in several places at once! I do so much work remotely, even walking through the street, so you'd never be able to guess where I actually am due to the brilliance of technology.
 Would you go forward or back in time and why?
Back. Thinking about the future is exciting so I don't have a strong desire to know what's coming, as I believe I am creating that with my actions now. The past intrigues me, not because I want to change anything, but I just wish my memory was good enough to relive those priceless moments time and time again.
 Who would you like to play you in a film?
Gabrielle Union. But that probably has more to do with Bring It On being one of my guilty pleasure movies.
Christina Pirilla
https://www.vuelio.com/uk/wp-content/uploads/2023/09/vuelio-logo-200px.png
Christina Pirilla
2014-03-25 13:58:58
2014-03-25 13:58:58
Journalist Spotlight: Hello! Leah Simpson