Journalist Spotlight: Kate Sutton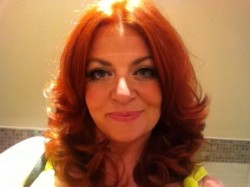 Kate Sutton began her lifestyle blog, WitWitWoo, after graduating from university in 2010. Upon discovering Twitter, Kate was able to network with like-minded people, submit work to other publications and build a solid readership and Twitter following. Last year Kate began to work with Tesco's online magazine and she also recently won a blogging competition for easyJet.
Kate recently joined the Tots100 team as deputy editor. Her previous experience working with the site's editor Laura Hitchcock and knowledge of founder Sally Whittle meant Kate felt she was a good fit for the role.
What are the key differences between writing the WitWitWoo blog and working for the Tots100 website?
WitWitWoo is a pretty eclectic mix of blog posts. I write about what I want, when I want – there are no rules. If I don't want to blog, I don't, but I try to ensure that there is regular content. I write about my youngest child Dexter, life as a newly single parent, mad nights out, my thoughts on positive thinking, body image, age, living on a budget and have the occasional rant.
I'm new to Tots100 in terms of working for them but have always followed them and been a part of their index – so I'm au fait with what type of things they do. Obviously, working directly with brands means that we have to adhere to strict deadlines and we run to a tight schedule of what needs to be done. I'm about to take over the Facebook and Twitter feeds for Tots100 and I like to think I'll bring my unique voice to both.
How have Tots100 and WitWitWoo changed over the years and what has influenced these changes?
Tots100 started out in 2009 as a simple, ranked list of 100 parent blogs. Today it's a directory of more than 3,500 blogs that all cover parenting, but also feature topics as diverse as food, politics, technology and travel.
WitWitWoo didn't really have a direction when it started. I didn't write to suit anyone but me and this remains the case. I think my 'voice' has been honed and I like to think that I write in the same way as I speak – and I'm much more sure of who WitWitWoo is. My online 'persona' is no different to the person you'd meet in real life.
How do you see Tots100 and WitWitWoo developing in the future?
In the short term, Tots100 is about to launch a new service to members to enable them to monetise their blogs. We are also looking to grow our BlogCamp workshops – these are free, regional blogging conferences that will be attended by more than 500 bloggers in 2012.  
People read WitWitWoo, I believe, because they like my take on the world. It's a little leftfield sometimes and I like to think I write with a good sense of humour. I would love to try podcasting and continue to connect with brands on interesting projects.
As a journalist, how do you use social media?  How do WitWitWoo and Tots100 use social media?
Twitter has been key to WitWitWoo becoming what it is today. Only having 140 characters means you have to get people's attention quite quickly and humour is a great way of doing this. However, I think it's obvious if you 'try too hard' as a blogger when using social media and I am a true believer in just being yourself.  
Customers/readers want to feel like they're important, that they matter. At Tots100 we're able to communicate and connect with our followers because we're just like them. 
 
What has your previous experience of PRs been like? Do you have any advice for PR professionals?
I don't know if I've just been lucky but my contact with PRs has always been positive. Most PRs that contact me have read my blog so nine times out of ten they pitch correctly because they know I'll be a good fit for their brand. That way, neither my time nor theirs is wasted.
I think PRs have been given bad press lately and I would like to think that if it's possible for me to have good working relationships with PRs, it's possible for everyone. It's something I know PRs are working hard to improve – they're keen to learn more about how to communicate effectively with bloggers and it's improving day by day.
Editorial information on Kate Sutton, WitWitWoo and thousands of other media contacts and outlets, can be found in the CisionPoint Media Database.
https://www.vuelio.com/uk/wp-content/uploads/2019/09/vuelio-logo.png
0
0
Priyanka Dayal
https://www.vuelio.com/uk/wp-content/uploads/2019/09/vuelio-logo.png
Priyanka Dayal
2012-07-03 08:00:49
2012-07-03 08:00:49
Journalist Spotlight: Kate Sutton