Journalist Spotlight: Laura Barnes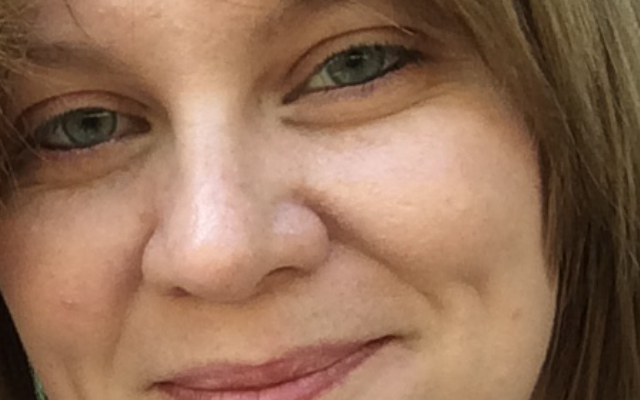 Laura Barnes is a staff writer at Intent Media's PCR magazine (formerly PC Retail magazine). Here Laura gives us the lowdown on how PCR gives its audience a voice, the latest trends in consumer technology, the impact of social media and what makes a good PR contact.
Tell us a bit about what you write about?
We are aimed at businesses that work in the UK IT and tech channel, so we write news and features around retailers, resellers, distributors and vendors.
It's really quite varied, so our magazine and website features pieces on anything from an interview with the MD of a tech distributor to rumours about what specs the new iPhone might have.
How do you engage with your audience?
I think social media is very important so I like to make sure we're active across sites like Facebook, Twitter and Google+.
We're always keen to hear from our audience, that's why we have regular features in the magazine that gives them a bit of a voice. This includes an anonymous column where they get the chance to rant about something that annoys them, as well as our Retail Advisory Board where we pose questions to tech retailers about something that's currently happening in the industry.
What trends are you noticing in the consumer technology industry?
Everyone is going mad for wearable tech. Personally, I don't think it will turn into as big a deal as many vendors are hoping. I haven't worn a watch for years and I probably won't start now just because it can beep at me when I get a text message. It's really interesting to see what features vendors are trying to squash in to them, though.
Smartphones are really interesting at the moment. There was once a time when it was all about being as small and compact as possible. But now we're seeing bigger and bigger screens making their way into smartphones. I'm intrigued to see what the iPhone 6 ends up looking like when it's unveiled in September. Whatever Apple does, a lot of other vendors will be desperate to copy it.
What are the advantages of social media for journalists? Are there any challenges?
It is handy getting instant feedback. It's always great to see people retweeting your articles and making comments on them. Unfortunately, this can also be a bit of a negative. Twitter brings out something strange in a lot of people and they think nothing of trolling.
As well as seeing how well your features are doing, I also find social media can be handy for finding breaking news.
How do you work with PRs? Do you have a good relationship with them? What do you wish they did differently?
PRs are an important part of my day-to-day work. We rely on them to get us in contact with potential interviewees as well as finding out info on products that we're looking to feature.
A really good PR will know exactly what the product or news story is all about and they will always have images on hand to send over. If they've got that sorted then we're much more likely to get in touch about other things in the future.
Take Five 
Do you have any surprising or interesting hobbies?
I've played the drums for about 10 years now and regularly gig with my band around London. I also have a keen interest in Japan and can speak, read and write Japanese (very badly).
What is your favourite place to visit/travel?
I've been to Japan twice and it is absolutely incredible. I would recommend Tokyo to anyone. It is impossible to describe just how beautiful, busy, mental and adorable it is all at the same time.
What would your super power be and why?
The ability to transform into any animal. It tops almost everything. Want to fly? Transform into a bird. Want to be invisible? Transform into a little bug. Want to have super strength? Transform into a bear. Want to be adorable? Transform into a baby sloth!
What 3 items could you not live without?
My iPhone, an iPhone charger, Wi-Fi access.
Who would you like to play you in a film?
I'm convinced I'm the secret love child of Sissy Spacek and Thurston Moore. So either of those would be fitting.
https://www.vuelio.com/uk/wp-content/uploads/2014/08/image.png
1136
640
Christina Pirilla
https://www.vuelio.com/uk/wp-content/uploads/2019/09/vuelio-logo.png
Christina Pirilla
2014-08-15 10:09:02
2014-08-15 10:09:02
Journalist Spotlight: Laura Barnes