Speedy Spotlight: Life and Times of a Student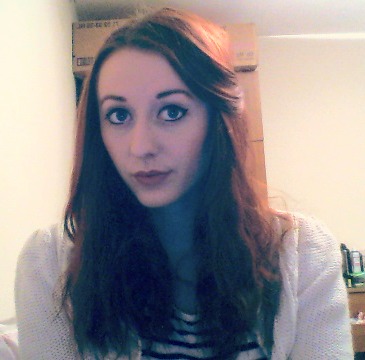 An interview with Issy Goode, a student and author of the blog, Life and Times of a Student. Issy spoke to us about her blog getting over 8,000 views in the run up to freshers' week 2013, answering student queries that universities can't and getting her first feel of what marketers want from her content. 
Why should people read your blog? What makes it different? As a student blog, I offer not only advice based on my own experience of university, but also advice gathered from the experience of others. In the past I've conducted interviews with students from all over the country detailing the ups and downs of their first year. I also offer very honest accounts of my experience, from the serious to the embarrassing; I choose not to leave a stone unturned because I believe that people ought to know what to expect from university – it is fun and games, but like everything else in life it has its ups and downs. And I personally believe that my honesty and involving other students on my blog makes it quite unique.
How do you measure the success of your website? The views I get are important to me, but I measure my success by the responses I get. If a student messages me telling me my advice has been really helpful, or that they felt they could really relate to what I'd written, I feel as though my blog is successful.
What's your favourite blog and why?
 My favourite blog is the blog that actually helped me get involved in blogging in the first place, which is in fact my sisters, 
cupcakemumma.co.uk
. She inspired me to begin blogging, and despite the fact our blogs and our lives are very different, she still inspires me to keep writing.
What advice would you give to someone who wants to start a blog? Try not to compare yourself to others. There's a massive community filled with bloggers who post about fashion, lifestyle, beauty, you name it. This can make you feel as though it will be impossible to get noticed amongst everyone else, but sell yourself well, write about what you love, and do it because you enjoy it, never push yourself to post.
How do you work with marketers and PRs? I'm actually very new to working with marketers and PRs – emails have only recently started coming in. I have in the past had emails from marketers but often I feel as though what they're asking to market via my blog wouldn't appeal to my target audience, and that's my first rule when it comes to working with them.
What can marketers do better in working with you? Ensure that the content will appeal to my audience.
What was your blogging highlight of 2013? Reaching over 8000 views in the few weeks running up to freshers' week 2013. It may not seem a lot to many, but it made me feel really proud of my blog, and so many people who were waiting to start at Keele University were contacting me with questions or interacting with my posts, and that was the moment I realised how important my blog was to people with questions that the university can't answer.
What will be big in your blogosphere in the coming months? With freshers' week not so far away now, my blog will be filled with advice for new students and those commencing their second year. Furthermore I'll also be revisiting some of the students I interviewed after their first year to see how they got on in second year, and what they expect from their final year.
https://www.vuelio.com/uk/wp-content/uploads/2014/07/Issy.jpg
360
365
Priyanka Dayal
https://www.vuelio.com/uk/wp-content/uploads/2019/09/vuelio-logo.png
Priyanka Dayal
2014-08-13 09:48:53
2014-08-13 09:48:53
Speedy Spotlight: Life and Times of a Student