Speedy Spotlight: That Girl Saadiya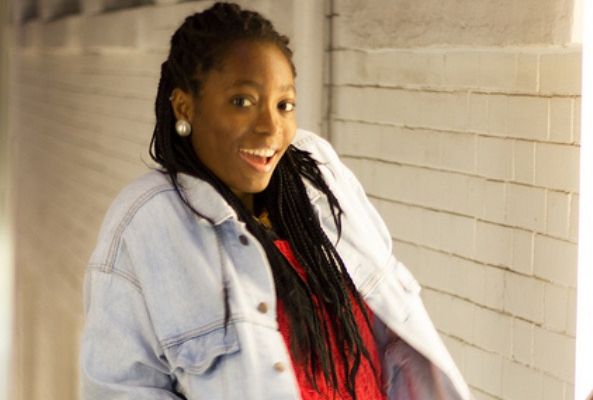 An interview with That Girl Saadiya, a fashion and lifestyle blog. Saadiya spoke to us about what makes her blog different, how she works with brand marketers and on interviewing fellow bloggers and influencers on her site. 
Why should people read your blog? What makes it different? My blog is a fashion and lifestyle blog that aims to spread positivity and feel good vibes through my writing.  My outfit posts focus on my personal style, which is a mix of prints, layering and bright colours while my written posts aim to engage with readers on more personal issues and life topics. I think this is what makes my blog different as I try to provide more than outfit photo's and make it a place to start discussion on interesting and/or important topics.
How do you measure the success of your website? The  main way I measure the success of my blog is by the level of engagement I have with readers in the comment section. It's also important to know how often and where a post is shared as this shows that people liked the post enough to share it with their friends and followers, which is a great thought!
What's your favourite blog and why? 
My favourite blog at the moment is
Pages by Megan
as I think her style and photography is flawless! She's definitely my style inspiration at the moment!
What advice would you give to someone who wants to start a blog? Just go for it! I think wanting to start a blog can be daunting as it can be hard to know which route to go down, however, by starting and uploading posts, you will eventually find your 'voice' and audience. So go for it and don't be afraid of change and development with your blog.
How do you work with marketers and PRs? I usually work with companies whose product, style or ethos I enjoy and reflects the values of my blog and style. I also think it's great to work on a campaign that has a positive vibe and enjoy working with both big and small companies. It's great to get involved with marketers and PR's as it's great to share what you are interested in with blog readers.
Who do you work with in brand marketing? PRs? SEOs? Anyone else? I usually work with PR companies who are working on a current campaign, other bloggers and sometimes directly with the company themselves if they have an interesting collaborative idea. I've also collaborated with a photographer which was a great experience and I learned a few things about taking the perfect photo! I would love to expand this, however, and it's always great to be contacted to collaborate with each other.
What can marketers do better in working with you? Generally I think it's great when being approached with a friendly tone and honesty. I think a lot of other bloggers respond well to that too, and just little things like using the bloggers name or making the email a bit more personal to the blogger in question is a great touch.
What was your blogging highlight of 2013? My blogging highlight was being invited to the store opening of Urban Outfitters in Nottingham. I was so excited to attend and it was so cool to be among other bloggers and press who got chosen to preview the store before the general public, it was great.
What will be big in your blogosphere in the coming months? I have recently started interviewing fellow bloggers and I hope to expand my interview series to feature other influential people online whose work I admire and are using their platform to create innovative and exciting content. I have also taken it upon myself to learn more about photography so hopefully the quality of my photo's will improve dramatically.
Editorial information on That Girl Saadiya and thousands of other media contacts and outlets, can be found in the CisionPoint Media Database.
https://www.vuelio.com/uk/wp-content/uploads/2014/08/Saadiya1.jpg
426
593
Priyanka Dayal
https://www.vuelio.com/uk/wp-content/uploads/2019/09/vuelio-logo.png
Priyanka Dayal
2014-08-19 09:46:03
2014-08-19 09:46:03
Speedy Spotlight: That Girl Saadiya