Journalist Spotlight: Laura Mulley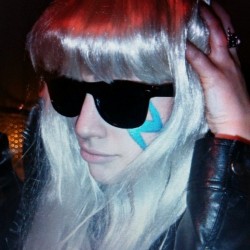 Laura Mulley was recently appointed fashion assistant at S Magazine, a role in which she assists with the main fashion shoots by calling and returning clothes, helps the fashion editors on shoots and writes up credits. She also compiles a new products page every week and has to liaise with PRs to get the right images and products.
After graduating with a history degree, Laura wrote to fashion magazines asking for work experience and was taken on by the Sunday Express' S Magazine for a month-long internship. They asked if Laura would accept a part-time, paid internship with the magazine ('I of course jumped at the chance') and a year later she was promoted to her current role.
How important is Fashion Week to the industry and how does it affect your role?
Fashion Week is incredibly important to the industry as it allows existing designers to reach a large audience in the industry and also gives new and upcoming designers a platform for their talent.  As a weekly publication, next season's trends are not relevant to us for another few months, but we love to see what will be coming up next year and also to catch up with others in the industry.
How do you use social media?
I tweet from a personal account but it tends to be mostly about my job, and most of the people in my network are from the industry. Twitter always goes into overload around Fashion Week.
How do you like to work with PRs?
Relationships with PRs are incredibly important and to an outsider may seem a little unusual – there are not many professions in which you can end emails with 'xxx'. Meeting up for breakfasts and at press events allows for a look at new products and to discuss ways of working together, although it's not always easy to get out of the office. I also work very visually, so I always look at every press release I get emailed in case something jumps out at me.
What's the best thing you've received from a PR?
We do get the occasional promotional product from a PR or a gift to say thank you for featuring their client. Cupcakes always go down well with the rest of the office! 
Is there anything else about your role you'd like to add?
There's no doubt that fashion and journalism are notoriously hard industries to break into, but from experience it is really all about hard work, enthusiasm and being memorable – in a good way!
Editorial information on Laura Mulley and S Magazine, along with thousands of other media contacts and websites can be found in the CisionPoint media database.
https://www.vuelio.com/uk/wp-content/uploads/2019/09/vuelio-logo.png
0
0
Priyanka Dayal
https://www.vuelio.com/uk/wp-content/uploads/2019/09/vuelio-logo.png
Priyanka Dayal
2012-09-13 09:00:00
2012-09-13 09:00:00
Journalist Spotlight: Laura Mulley