London Marathon: Sophie Christabel, Be Pretty Fit
An interview with Sophie Christabel, marathoner, triathlete and author of the fitness blog, Be Pretty Fit. Sophie spoke to us about how she is preparing for the upcoming London Marathon, getting new running shoes and why she would like Cameron Diaz to play her in a film.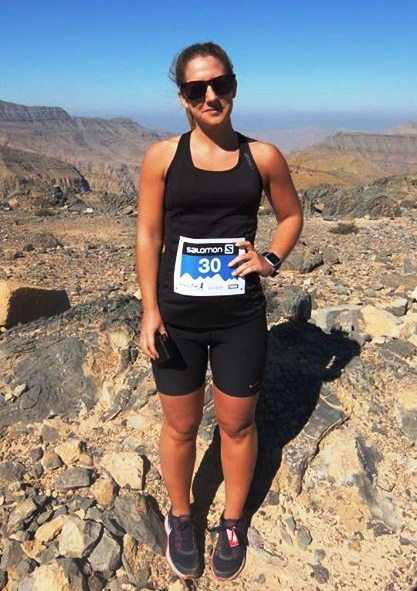 How many marathons have you run?
I have run two marathons – Brighton 2013 and Dubai 2014. London will be my third – third time lucky?!
Do you feel prepared for the London Marathon?
I know I've got enough miles in my legs to get round, but I'm not sure I've done enough to hit my target time. I guess I'll have to wait and see how it goes on race day!
How often do you train?
At the moment I run three to four times a week, and cross train another two to three days a week. I take at least one whole rest day a week. Sometimes I struggle to fit it all in around my work commitments, but it always takes priority when I have free time.
Does training for the London marathon impact your daily work and life?
I think training for a marathon will always require making sacrifices – I work quite long and unpredictable hours so usually all my spare time is taken up with training, which doesn't leave room for much else! I eat quite healthily and drink rarely anyway, so that part of my life remains pretty much the same. I find it's the social sacrifices mainly.
Are your running for a particular charity or cause?
I'm not running London for a charity. I did run the Dubai marathon for the Alzheimer's Society though and raised £1600, which I was very proud of as its a cause close to my heart. 
Do you think you'll finish?
I know I'll finish – I just don't know how long it'll take me to get there! 
Take Five
What is the one thing you're holding off until you finish the marathon?
Getting new running shoes – these ones have far too many miles in them now! 
Do you have any surprising hobbies or interests?
My main hobby is sport, which I guess is quite predictable! I am quite in to metal music though, which surprises most people.
What would your super power be?
Teleporting – I am so impatient when it comes to travelling places!
Who would play you in a film?
I honestly have no idea. I'd like to think someone cool and active like Cameron Diaz but realistically it's probably more someone like Melissa McCarthy. 
What are your weekends incomplete without?
A long run and a lazy egg breakfast! 
Priyanka Dayal
https://www.vuelio.com/uk/wp-content/uploads/2023/09/vuelio-logo-200px.png
Priyanka Dayal
2014-04-02 09:43:57
2014-04-02 09:43:57
London Marathon: Sophie Christabel, Be Pretty Fit