Juliet Elliott: One of the most influential women in cycling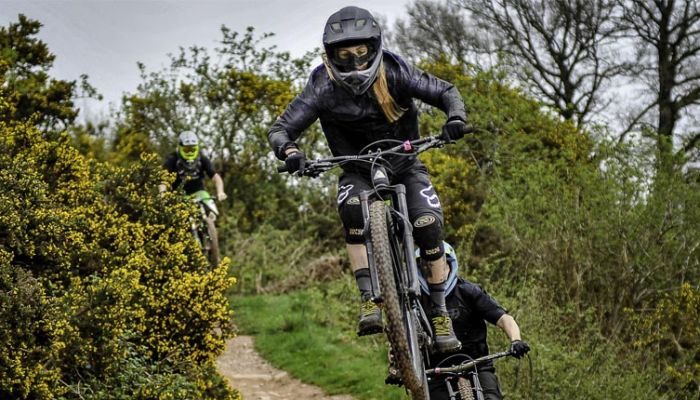 Juliet Elliott is the former pro-snowboarder, model, PR consultant and journalist behind top cycling blog, Bikes 'N' Stuff. Named one of the most influential women in cycling by Bikebiz, Juliet covers all forms of cycling from mountain biking to road racing. We caught up with Juliet who told us about her passion for cycling, her unique perspective and the best work she's done with brands. Oh, and lots and lots about cycling.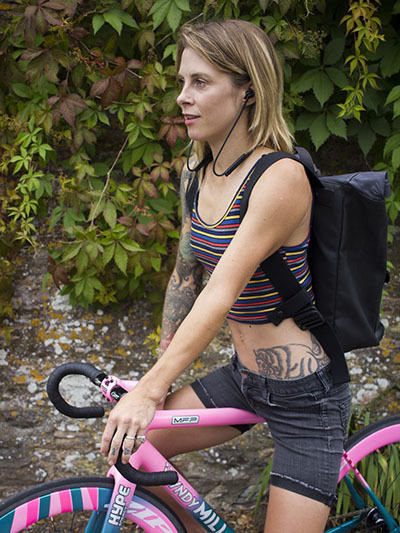 What makes your blog unique?
My blog has a female perspective but isn't 'for women,' it's for everyone. I like to mix personal experiences, training tips, reviews and opinion pieces, and share my YouTube videos. I have, and have had, a very unique life, ranging from pro snowboarding and modelling on the catwalk at Milan fashion week, to turning cycling into my career. People seem to be interested in my life and I am more than happy to give them an insight into what makes me, me.
I am honestly taken aback with the response to my channel and really appreciate all the support I have received. Some of my followers have been supporting me for over 10 years! It's amazing to think just how many people I have influenced over the years, even now it still gives me that warm feeling when I receive messages from people.
What's the cycling blogging community like to be part of?
Honestly, I don't feel like I'm part of a cycling blogging community per se, however there is a strong sense of community amongst cycle vloggers such as myself, Francis Cade, Keira McVitty and Levi Blue. We all get on well and like to collaborate, mainly just because it's fun to do so.
Within the cycling community, especially the fixed gear one, I feel a real sense of kinship. I have formed new friendships, been on amazing trips, raced all over the world and I even met my husband at a trade show. I race a variety of disciplines and love how friendly the scenes are. The cycle community really is like one big family.
What's the best bike you've ever ridden?
Hmm, that's a super hard question as I've ridden a lot of good ones. I really enjoyed testing the Cervelo S5 at the ASSOS London Track Day. My current favourites are my Liv Envie Advanced, my custom Wyndymilla track bike and Marin Wolfridge.
How many bikes do you own?
The number varies as I often borrow bikes and frequently long-term. I have a few frames and wheels sets in my loft too so if I added them all up if would be a lot.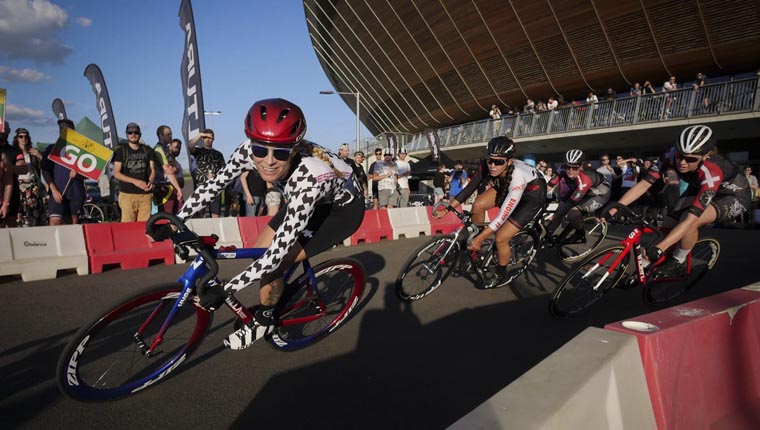 What's the best cycle route in the world?
Well I couldn't say definitively what the best is as I haven't ridden them all, however the best I've ever ridden is the Shiminami Kaido in Japan.
What will the next big thing (technological/cultural/design) in cycling be?
If I knew that I'd be rich! There seems to be a lot of progression at the moment, I suppose disc brakes on road bikes are totally going to take over, but as far as new trends that depends if the UCI changes its rules on frame restrictions etc…
What one thing should PRs know about you?
That I really, really enjoy my job and my enthusiasm comes across – I do this because I truly love it. Cycling, fitness, tech and travel projects are my big passions. My followers enjoy watching what I get up to and like hearing my opinion.
What is the best campaign you've collaborated on?
Working with SKODA is amazing, they're such great supporters of cycling and it's an honour to be a part of their team! I'm really enjoying working with them on their women's cycling projects as encouraging and promoting women's cycling is really important. I want my daughter to grow up with the same opportunities that men have. Travel wise, going to New South Wales in Australia was incredible.
Do you think bloggers need their own industry association?
I can't speak for everyone else, but I don't feel the need to be a part of an association. I enjoy just flying solo.
What other blogs do you read?
I don't have heaps of time to read other blogs but I have always liked the Radavist and I enjoy seeing what Chris Hall is up to.
Juliet and Bikes 'N' Stuff  are both listed on the Vuelio Influencer Database along with thousands of other bloggers, vloggers, journalists and opportunities.
https://www.vuelio.com/uk/wp-content/uploads/2018/07/Juliet-Elliott.jpg
430
760
Merryn Williams
https://www.vuelio.com/uk/wp-content/uploads/2023/09/vuelio-logo-200px.png
Merryn Williams
2018-07-31 14:07:27
2018-07-31 14:07:27
Juliet Elliott: One of the most influential women in cycling