Why PR and comms is as creative as ever says PRMoment's Ben Smith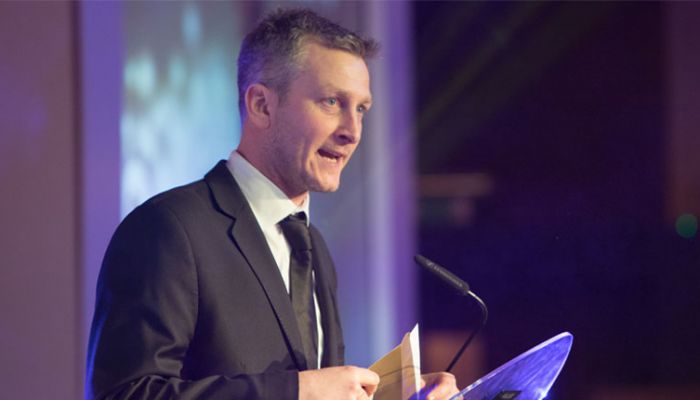 The backlash from Cannes this year – and the relatively poor showing of PR agencies at the International Festival of Creativity – has again raised the question of how creative the comms and PR industry really is. In the Q&A below, Ben Smith, founder of PR Moment and the recently launched Creative Moment believes the industry is as creative as it has ever been, but it needs to concentrate on effectiveness and relevance as well.
How creative is PR as an industry?
Public relations is such a broad sector this is a difficult question to answer. Creativity needs to be seen within the context that it exists to be judged.
Many corporate and indeed public affairs work can be deeply creative because they involve an insight and a creative solution to a problem. But they are hard to compare with what most people think of as creativity, those consumer campaigns, be that in whatever form – advertising, PR, video, experiential, etc.
But to answer your question in the way I think you meant it, there is a growing argument that the prominence of earned-media success within most high-profile consumer marketing campaigns currently requires an understanding of the news cycle and how to engage consumers through it. If you've had a career in consumer PR, you are probably more likely to have that news and earned-media insight than if you've spent your career at an advertising agency, either as a creative or as part of an account team.
I discussed this a bit more in a recent podcast I did with Hope&Glory's James Gordon-Macintosh.
Any great examples of campaigns/work to showcase this?
Trying to identify one or two campaigns is too tough – there are some examples of great work and frankly some examples of pretty poor work that we can all learn from. The best thing to do if you want this insight is to head over to Creative Moment and subscribe to our weekly campaign review updates.
Has PR become more creative as an industry – how is this expressed and what factors are at work?
I suspect this is like trying to compare Messi with Pele, or Faggio with Hamilton. Advertising and PR campaigns from yesteryear may sometimes look tired, but at the time they may have had a significant impact.
So no, I don't believe PR today is more creative than it has been in the past, I suspect some PR people have always been pretty creative. It's important to recognise not all PR people are creative, and to to be fair they may not need to be. I call it the Cannes effect – there is a danger we by default believe all marketing needs to be creative to be effective. That is not always the case.
Creativity needs to be used when it is appropriate. And when creativity is appropriate it is definitely the case that if a creative campaign based in a true insight can deliver far more impact than a non creative campaign.
From a PR perspective what has changed is that digital and social media have increased the budgets that PR people have the potential to get, which has broadened the scope of the most PR work and increased its potential impact. As a result, currently PR's creativity is perhaps more vocal and more powerful than it has ever been.
Are there more creative directors in PR than before – why? And what do they do?
Yes, without a doubt. PR firms have to an extent replicated the creative director role that advertising agencies have successfully used for decades.
The scope of those creative directors does vary across PR firms. Some of them are there to encourage company wide creativity through culture and structure, others (and there are far fewer of these types of creative in PR) are pure creatives – the 'go away not talk to anyone for a couple of days and come back with an amazing idea' creatives.
There are also a few examples of a combination of the two, where a creative expert creates a range of processes in an agency that are designed to encourage company wide creative thinking.
Why is this the time right for Creative Moment? Who is it for and why should PRs and communicators visit/read it?
Creative Moment is for marketing and communications professionals who are interested in expert creatives reviewing creative campaigns. It's not exclusively for PR people, far from it, but I definitely think PR people will be interested in reading expert creatives giving thoughtful, credible and unbiased reviews of different types of creative marketing.
Is it the right time for Creative Moment? Who knows – ask me again in a couple of years!
Ben Smith is the founder and editor in chief of PR Moment and the recently launched Creative Moment.
https://www.vuelio.com/uk/wp-content/uploads/2018/07/Ben-Smith.jpg
430
760
Jake O'Neill
https://www.vuelio.com/uk/wp-content/uploads/2019/09/vuelio-logo.png
Jake O'Neill
2018-08-01 08:30:51
2018-08-01 13:11:20
Why PR and comms is as creative as ever says PRMoment's Ben Smith