Interview with leading family travel blog: Globalmouse Travels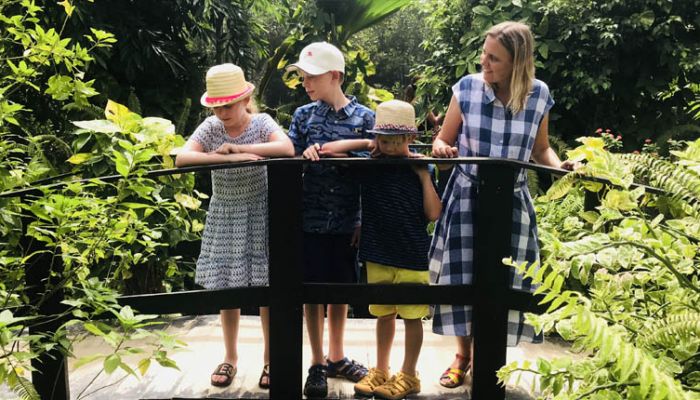 Nichola West writes Globalmouse Travels, which was recently ranked in the Top 10 UK Family Travel Blogs. Travelling off the beaten track and giving her audience a taste of adventure, Nichola explores the world with her family of five. In this interview, Nichola tells us about the best places in the world, working with brands and PRs and exploring the unexpected family-friendly side of global travel.
What makes your blog stand out?
We always say we don't like being tourists, so we get off the beaten track and search out the unusual. We love to turn any destination in to a family-friendly one and we really enjoy trying out places that aren't seen as being particularly family friendly, such as Russia, and showing how much fun you can have there. We love taking our readers on the journey with us and the quality of our output is really important to everything we do.
What's the family travel blogging community like?
It's lovely, the family travel blogging community is so friendly and supportive. I love working on campaigns with fellow bloggers and there are a group of us that work together to increase our reach and drive results for the brands we're working with, which works really well. It's a very collaborative place.
Where is the best place in the world for families?
Oh gosh that's so hard. Our favourite country so far has been Oman as it felt like it had everything – stunning beach resorts, forts and castles to climb, nomadic camps in the desert to spend the night in and turtles hatching on the beach! And best of all, it was such a friendly country. Every time I travel to somewhere new I think it's the best place though, we're just back from Aruba and I had serious pangs of wanting to live there as it has the coolest, laid back lifestyle.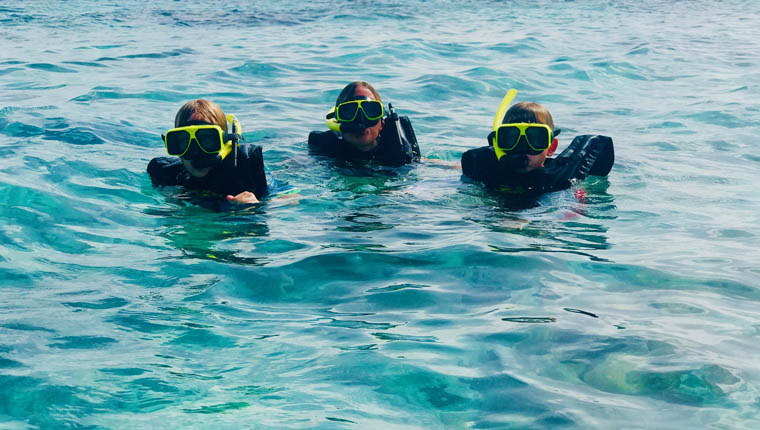 What's the scariest experience you've had while travelling?
Thankfully I haven't had any really scary experiences but one of the more unpleasant experiences was taking a night train through Vietnam when my then four-year-old spotted a 'squirrel' in the carriage with us (after he described it there was no doubt he'd seen a large rat). We could hear it scuttling about and I spent the rest of the night with a sheet over my head, despite the heat, wishing the time would past faster as I was so worried it was going to jump on me.
Where haven't you been that you'd still like to visit?
There are so many places I still really want to visit from Namibia to Costa Rica and the Philippines to Texas. My three children absolutely adore travelling too and get so excited when we're planning a new trip and are starting to come up with their own requests (including New York and the Maldives) so we still have lots to see and do.
What advice would you give families who are worried about travelling?
I would say start small but most of all just start. It's easy to build up travelling with children as something that's daunting but you soon realise how adaptable kids are and also how wonderful it is to see the world through their eyes. The welcome we receive, around the world, when travelling with kids is always so warm and children really help to break down barriers. Just book that first trip and I have no doubt it will be the start of something wonderful for you and your family.
What one thing should PRs and brands know about you?
I'd like PRs and brands to know that I love writing and storytelling and spend time crafting the pieces I put out. It isn't simply about snapping a few photos and video clips and putting some words down, for me it's about really taking my readers on a journey with us, to make destinations come alive. From everywhere we travel we have people booking trips based on our reviews so it's really important to me to put the time and care in to everything we do as I think travel blogging holds real responsibility to its readers. So, I would say it's important for us to make sure that everything we are doing is authentic and that we can have some input to help direct the trip to things we know we will love and that our readers will love too.
What are the best campaigns you've collaborated on?
We've been lucky enough to work on some amazing campaigns. I've got a great relationship with Universal Orlando Resort and have worked with them on some really fun trips, which have also allowed us to explore different areas of the USA (Georgia, for example, was beautiful) so they have been wonderful to work with. I also adore Crystal Ski who really understand that we want to visit different, interesting places and we have a shared vision of making skiing more accessible for families, so I absolutely love working with them. Some of the smaller campaigns have also been fun, a beautiful winter trip to Ayrshire last year felt quite magical and stands out as being really memorable.
Do you think bloggers need their own industry association?
Yes, I think that would be great. I think to have guidance on things like privacy policies and even standardise the rates to some extent would really help.
What other blogs do you read?
I love reading blogs, from the beautiful Tigerlilly Quin to more family travel inspiration with Mums do travel. I love checking in with Five Adventurers, The Family Adventure Project, My Travel Monkey, mummytravels and the Pigeon Pair and Me amongst many others.
Nichola West and Globalmouse Travels are both listings in the Vuelio Influencer Database along with thousands of other bloggers, vloggers, journalists and opportunities.
https://www.vuelio.com/uk/wp-content/uploads/2018/08/Globalmouse-Travels-2018.jpg
430
760
Holly Hodges
https://www.vuelio.com/uk/wp-content/uploads/2019/09/vuelio-logo.png
Holly Hodges
2018-08-01 09:30:33
2018-10-15 17:16:15
Interview with leading family travel blog: Globalmouse Travels