Just how important is chartership in marketing and PR?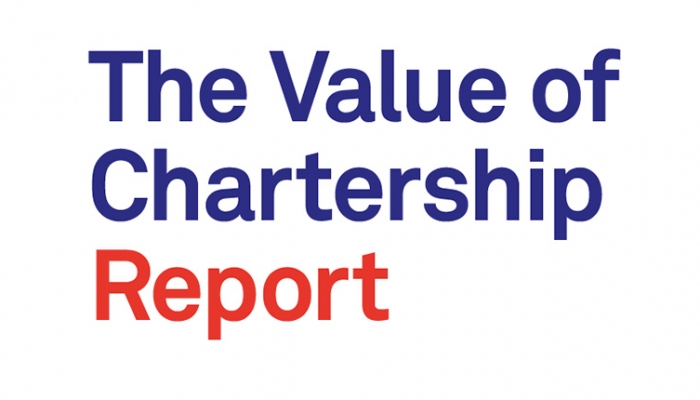 A study from the Chartered Institute of Marketing (CIM) and the Chartered Institute of Public Relations (CIPR) – The Value of Chartership report – has found that while respect for chartership within the marketing and PR industries has improved over the last ten years, it is still significantly lower than in other professions.
Featuring the viewpoints and experiences of over 300 chartered members, the report finds that around two-fifths (39%) feel respect for chartership has increased, though? 72% believe it is higher in other sectors such as engineering or accountancy. However, respondents felt that the value that comes with being chartered in PR and marketing is worth it, regardless, giving them a competitive edge in their professional lives.
Other findings from the report:
• Over four in ten (43%) argue it is very important for careers to be chartered
• Three in ten (31%) believe being chartered provides them with an edge to win new business
• 15% have been able to achieve a higher salary or increase rates due to their chartership status
Just as important as chartership to the study respondents – Continuing Professional Development; 72% believe regular upskilling and knowledge refreshment is vital for progressing within the industries.
CIPR CEO Alastair McCapra said: 'Compared to other sectors, our industries have the advantage of low barriers of entry into the profession but a disadvantage in the number of qualified and professionally accredited professionals. We know what we do delivers value and so do our clients, but research shows a continued lack of collective confidence.
'This research highlights how chartered status overcomes this by providing pride, status and confidence to individual practitioners. When compared to other professionals, or as seen by other professionals, our status is low but improving. Chartered status is an essential tool in increasing this further and faster.'
CIM chief executive Chris Daly added: 'The past few years have underlined the critical role marketing and PR professionals have had in supporting and guiding businesses through a turbulent time. Rising consumer expectations for organisations to act ethically and communicate effectively, coupled with 'the great resignation' has put a greater emphasis than ever on the development of skilled PR and marketing practitioners.
'There has always been a concern that investing in the development of staff may just accelerate their departure, but this joint research shows that chartered practitioners can provide a real financial boost for businesses – something that is crucial as we look to recover from the pandemic.'
Read 'The Value of Chartership' in full here.
For more on getting access to support and opportunities for upskilled in PR, comms and marketing, check out our round-up of six industry bodies to link up with.
https://www.vuelio.com/uk/wp-content/uploads/2022/04/The-Value-of-Chartership-Report.jpg
430
760
Phoebe-Jane Boyd
https://www.vuelio.com/uk/wp-content/uploads/2019/09/vuelio-logo.png
Phoebe-Jane Boyd
2022-04-13 09:34:39
2022-04-13 09:34:39
Just how important is chartership in marketing and PR?