Kentucky Fried Crisis: 3 alternative crisis plans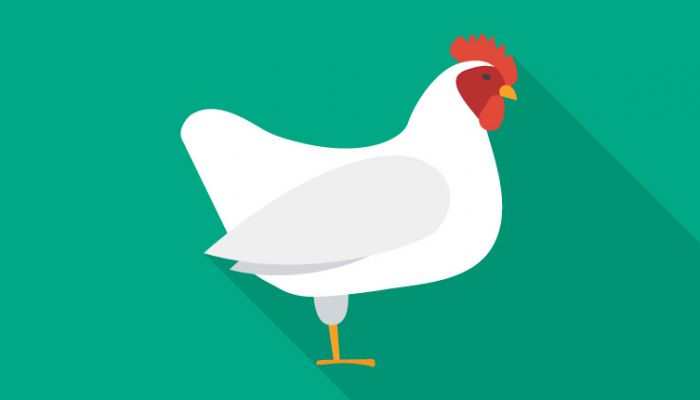 KFC has dominated headlines this week due to a delivery problem causing a chicken shortage. The latest news is that stores are reopening, but for some people's hunger, it's already too late.
The issue arose because of a new delivery partner in the shape of DHL and some 'teething problems'. KFC tweeted the following on Saturday:
The Colonel is working on it. pic.twitter.com/VvvnDLvlyq

— KFC UK & Ireland (@KFC_UKI) February 17, 2018
Responses ranged from the concerned:
No chicken pic.twitter.com/EuOn7iJO86

— Helen Middlebrough (@HelenBW123) February 20, 2018
To the ridiculous:
That's what happens when you put all your eggs in one basket.

— FlamesStinkToo (@canucksstink) February 20, 2018
Most closed shops put up the same message on tacked paper outside their stores, explaining they were shut due to a lack of chicken supplies. This may seem a bit of a lacklustre response from a company that advertises with a chicken dancing to X Gon' Give It to Ya, but with 95% of the UK's KFC outlets run by franchisees, how easy is a joined-up crisis comms plan?
Andy Nairn, founding partner of Lucky Generals, has written for PR Week about how KFC has done well to address the problem. Focusing on KFC's Twitter announcement, Andy says: 'This won't have been easy, given the extraordinary frustration they must be feeling right now, but is the right call: it suggests confidence and is true to their brand in a way that a robotic, corporate statement wouldn't be.'
Obviously, a corporate statement would be inappropriate for a brand that is known for being both creative and fun. But what else could KFC be doing in the face of such adversity?
Here's three, completely unsolicited, suggestions:
1. Roll out the Colonel
At times of struggle, we look to our leaders. Now is the time for the Colonel (yes we know he's not real) to be holding press conferences – he should be in all the papers and chatting on Good Morning Britain (If he plays his cards right, he might even get invited to manage Arsenal by Piers Morgan). No one can own this crisis like the Colonel. A man of action (maybe), the Colonel will make KFC customers confident that chicken is on its way.
2. Kentucky Fried Cheese
We all know that the secret to a great fried chicken comes down to 11 original herbs and spices. But why wait for a chicken delivery? Cheese is cheap and readily available everywhere – and coated in crispy KFC goodness, it's sure to be a hit. It's vegetarian friendly (at last, am I right?) and because chicken and cheese start with the same letter there's no need to rebrand.
3. KFC at home
Stores not open? No problem. KFC chefs should be making home visits, bringing their secret recipe coating to the chickens in people's fridges up and down the country. KFC is still paying staff in non-franchised stores and encouraging its franchise owners to do the same – this way the company can still make money and the employees can still work. But most importantly, people get their KFC. Win, win, win.
How would you react to the KFC chicken crisis? Let us know on Twitter.
https://www.vuelio.com/uk/wp-content/uploads/2018/02/Chicken.jpg
430
760
Jake O'Neill
https://www.vuelio.com/uk/wp-content/uploads/2019/09/vuelio-logo.png
Jake O'Neill
2018-02-20 15:14:55
2018-02-20 15:20:57
Kentucky Fried Crisis: 3 alternative crisis plans