Kindness, convenience and joy: Curiously Conscious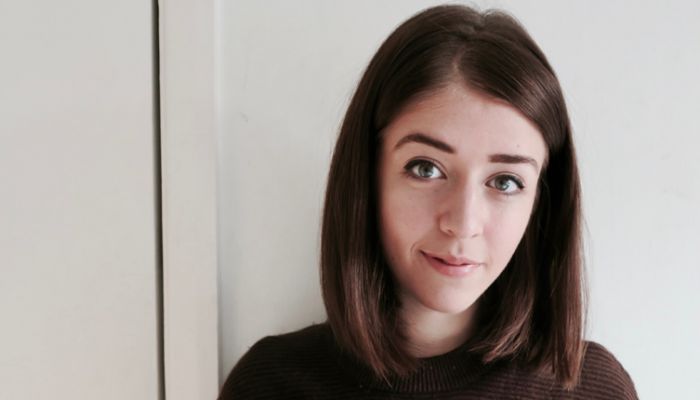 Besma Whayeb is the author of Curiously Conscious, the ethical lifestyle blog that was recently named in the Top 10 UK Green Blogs. Focusing on sacrifice-free ethical living, Besma writes about everything from natural make up to renting clothes. We caught up with Besma to talk about sustainability, working with brands in a beneficial way and technology connecting the green community.
What makes your blog unique?
My blog focuses on ways to live kinder that are convenient and add joy. It's about being ethical and eco-friendly without making sacrifices!
Will we ever live in a fully sustainable world?
I don't believe it's possible to be 100% sustainable, however, there are so many ways we can get close to that. Renewable energy, electric cars, and better distribution of resources will accelerate us to a more sustainable world.
What are the biggest eco/green trends that we should all be aware of?
With Fashion Revolution Week just finished, there was a lot of talk about plant-based leather alternatives, and demanding transparency from fashion brands. Food-wise, more brands are moving towards sustainability rather than vegan/plant-based niches. And beauty is all about harnessing the power of plants to produce makeup that looks good and nourishes skin.
How is technology helping us be more environmentally aware?
Technology has been a brilliant way to connect the green community – no matter where our specific interests lie – and has seen ethical and eco blogging really grow.
Who do you think has the most responsibility when it comes to the environment (individuals/industry/media/government etc)?
Industry can make the biggest, and quickest change, but it's hard to encourage whole businesses to move away from a focus on profit to also consider people and the planet. It's why I write to inspire individual changes, and call on brands to take note – our demand for ethics will encourage the supply of better business practices.
How do you like to work with PRs and brands?
I'm particular about the brands I work with, as I'd like them to really benefit from featuring on my blog or social channels. In this way, I like to form relationships with PRs or Brand Reps, and work on a series of posts or sponsored content that is created specifically to achieve a campaign's aims. I respect they understand their brand's strengths, and they respect that I understand my audience's preferences.
What are your favourite campaigns or collaborations that you've been part of?
I enjoyed being a Brand Ambassador for Yushoi last year; my posts were centred around finding balance, which is something I really encourage. I also found working with Fat Face was incredibly popular, especially with their organic cotton ranges, which shows how much demand is out there for ethical high street brands. And a personal favourite has to be visiting MacDonald Hotels' Monchique Hotel & Spa in the Algarve – a truly five-star experience all round.
What do you call yourself (blogger/content creator/influencer etc)?
I'm a blogger first, but I think the term influencer is better considering the amount of work that goes into my social channels is equal to the time spent writing.
What other blogs do you read?
Other than my fellow bloggers in the Top 10 Green Blogs list, I love The Good Trade, Make It Last and Simply Liv & Co.
Besma and Curiously Conscious are both listings on the Vuelio Influencer Database along with thousands of other bloggers, vloggers, journalists, editors and opportunities. 
https://www.vuelio.com/uk/wp-content/uploads/2018/05/Besma-Whayeb.jpg
430
760
Jake O'Neill
https://www.vuelio.com/uk/wp-content/uploads/2019/09/vuelio-logo.png
Jake O'Neill
2018-05-09 10:31:22
2018-05-16 13:25:18
Kindness, convenience and joy: Curiously Conscious