London Beauty Queen: 'Are we losing sight of the bigger picture?'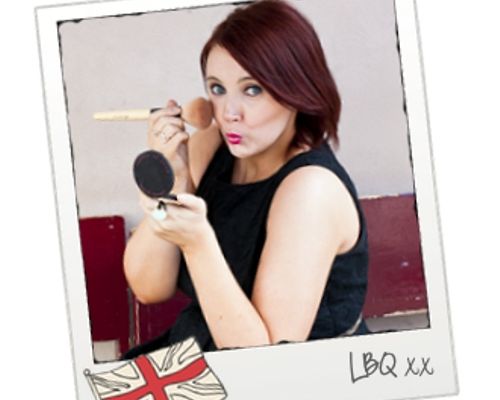 With the rise of digital media and subsequent growth in e-commerce opportunities, blogs have become a sweet spot for marketers looking to disguise a sales pitch in a personal recommendation or review posted by the so-called average consumer. There is no denying that bloggers are very much the key influencers, as marketers – be they manufacturers, retailers or restaurants brands – have been quick to appreciate.
For bloggers however, is integrity being compromised? Are they running a risk of converting their posts into advertorials and their pictures into billboards?
This week we ask Hayley Carr, author of one of UKs leading beauty blogs, London Beauty Queen, on her thoughts on whether honest reviews are a thing of the past:
Honest reviews certainly aren't a thing of the past, nor will they ever cease to exist. However, you now just have to know where to look and who to trust because it's not as straight forward as it used to be. 
The bloggersphere has huge influence; with a few positive reviews we have the power to create a cult product, sell out a range or launch a brand from nothing. However, as a wise man once said, with great power comes great responsibility. We may talk honestly and openly, but occasionally we're incredibly guilty of hyping up a product that simply doesn't deliver. I'm very much aware that a lot of bloggers (perhaps the younger or more inexperienced) are eager to please, to build and maintain relationships and value an influx of samples over their own credibility – however, in my opinion that's only of detriment to the reader. I've prided myself on saying it how it is (sometimes to my own disadvantage) and putting the needs of my reader over those of a brand, PR or agency who'd love me to say nice things about a product. I feel it's important to provide a thorough and honest viewpoint, because essentially bloggers are trusted and respected for being completely impartial.
However, over the last year I've noticed a huge trend of bloggers hyping up products only for myself and many others to find them somewhat of a dud. Is it that as a community we've become so focused on being the first to write about something, to benefit from SEO and to be seen to support brands we love, that we lose sight of the bigger picture? Is it that there are so many bloggers now popping up that we've become incredibly competitive and keen to feature any 'big launch' to secure the next set of samples? I'm not sure, but I am concerned that if this trend continues then as a collective we face the prospect of losing our credibility and the trust that made us so different to start with.
https://www.vuelio.com/uk/wp-content/uploads/2014/08/LBQnewblurb.jpg
479
500
Priyanka Dayal
https://www.vuelio.com/uk/wp-content/uploads/2019/09/vuelio-logo.png
Priyanka Dayal
2014-08-11 09:21:55
2014-08-11 09:21:55
London Beauty Queen: 'Are we losing sight of the bigger picture?'