Looking for the perfect antidote to celebrity culture – visit Skye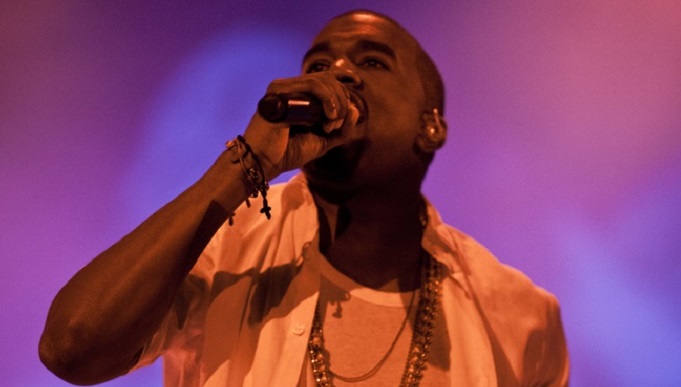 Kanye West might be a global superstar but that doesn't carry much weight on the Isle of Skye where his recent visit to the Scottish island to record a video was completely downplayed in the local press.
You might think as a multi-platinum selling rapper, husband of a Kardashian, investor in Jay-Z's Tidal music streaming service and genre-bending artist (who can forget his classic performance of Queen's Bohemian Rhapsody at last year's Glastonbury festival), his sudden appearance on the small island would be a big news. The West Highland Free Press didn't think so and featured the news on page 16 of the left-leaning weekly title with a circulation of 7,750 copies under the headline: "American Man Visits Skye…".
The brief article ran alongside a story of a man in a kayak rescuing some stranded sheep (probably a much bigger story in eyes of many of title's rural readers).
The placement of the story was, of course, a bit tongue in cheek with journalist Keith Mackenzie telling the BBC: "the story had been everywhere at the start of last week, so it was clear that Kanye's time on Skye had generated quite a bit of attention but there was little more to add than what had already been said, so we thought we'd have a bit of fun to underplay it. I think Kanye has a bit of a reputation for having a bit of a big ego, so we thought it would be a laugh to stick him on page 16 next to a story about a kayaker rescuing some sheep."
Mackenzie then went to explain that the joke was in a small way an attempt to ridicule the wider media's love affair with celebrity gossip and the growing phenomena of clickbait.
The joke certainly played out well for The West Highland Free Press and ironically become something of a viral sensation itself receiving global coverage across many celebrity-focused titles.
Could this signal the beginning of the end of celebrity culture? I doubt whether The West Highland Free Press will have much influence over the likes of The Daily Mail and their celebrity-led sidebar of shame, but revolutions have started in stranger places. With their tongue firmly in their cheeks, The West Highland Free Press are saying that celebrity has its place in the press (in this case it's on page 16) but let's put real news back on the front page. I couldn't agree more.
https://www.vuelio.com/uk/wp-content/uploads/2016/04/KanyeWest1.jpg
387
681
Jake O'Neill
https://www.vuelio.com/uk/wp-content/uploads/2019/09/vuelio-logo.png
Jake O'Neill
2016-04-28 09:50:49
2016-04-28 09:50:49
Looking for the perfect antidote to celebrity culture – visit Skye