Sponsored content: is clickbait advertising a step too far?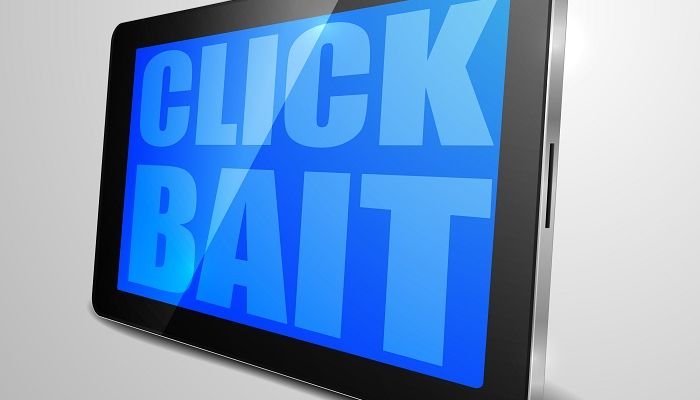 Desperate times call for desperate actions. Perhaps this explains the prevalence of sponsored "clickbait" content on otherwise, trustworthy online news sources. 
It's everywhere, from niche blogs to regional news sites through to major online news and information portals. To the untrained eye, it looks like legitimate content, albeit with rather sensational or provocative headlines.
I wonder if the editor of the now exclusively online Independent newspaper is happy that after reading an in-depth, well-researched article about cuts to disability payments, I am prompted to "Watch What Happens When This Brazilian Woman Shows Off Her Secret Method for Catching Piranhas".
Similarly, my local paper ends a particularly harrowing local crime story with a rather exploitative link to "13 Shocking Celebrity Plastic Surgery Disasters."
If you've ever been tempted to click on one of these links, often promising to "Break the Internet", you'll soon discover that they deliver on their promise by bombarding the visitor with every form of obtrusive online advertising available to today's quick win marketer.
Is the newspaper industry in so much trouble that editors are willing to abandon any semblance of quality in order to attract a few extra bucks into their online advertising coffers? You probably don't need to answer that question – the answer is pretty obvious.
For the seasoned PR pro, you would think the opportunity to bypass editorial gatekeepers and place content on a news site would be a welcome opportunity.
But when you swim in a pool of content that is home to a bunch of sharks driven crazy on a diet of clickbait, you'd be right to think again.
Sponsored content might present a revenue generating opportunity for many publishers but when the quality falls short of their readers' expectations – reputations are at risk.
https://www.vuelio.com/uk/wp-content/uploads/2016/03/ClickBait.jpg
700
700
Jake O'Neill
https://www.vuelio.com/uk/wp-content/uploads/2019/09/vuelio-logo.png
Jake O'Neill
2016-03-29 08:29:31
2016-03-29 08:36:00
Sponsored content: is clickbait advertising a step too far?