Luxury travel spotlight: Ana Silva O'Reilly, Mrs. O Around The World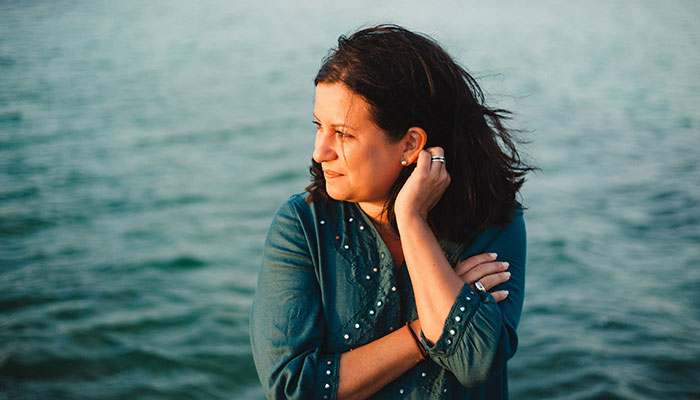 Ana Silva O'Reilly is the founder and creative force behind Mrs. O Around The World. Travelling to far-flung places around the world, reviewing hotels and discovering the best way to spend a weekend, Mrs. O Around The World is perfect for discovering luxury whether you're in the city or the countryside.
We caught up with Ana to find out how important social media is to her blog, which airline is the best and her approach to press releases (both sending and receiving them).
How do you describe what you do to other people?
I always tell them I have two very different jobs – I run my own marketing consultancy firm (and have worked in marketing for almost 20 years now) and I also write about travel.
The next question is always 'who do I write for?' and I always say 'for myself and a group of like-minded people who are a bit picky with how they travel and where they stay from all over the world'.
My split has been 70-30 since the beginning and I find it that it works very well for me.
How do social channels work with your blog? Are any more important than others?
It depends what the purpose is – I have different followers on different channels, so I tend to have very different conversations in each. I am equally active across Twitter, Facebook and Instagram and I enjoy all three.
I love the 'fast and furiousness' of twitter chats (and very proud to continue to co-host #luxtravelchat weekly every Thursday which will celebrate its 5th birthday this Summer).
I am a big fan of Instagram stories (but frustrated with IG itself), and I do have some good conversations and return with Facebook.
I have also started a YouTube channel – driven by brand work and it has worked quite well. I have done a bit of work on Pinterest with the help of a professional and hoping to turn that around – that has never been my channel!
Do you feel travel blogging is segmented (luxury/standard/local/family/budget etc)?
It is – but the world luxury is completely overused, which is a shame. We need to bring the hotel stars back – the standard was never consistent across the world, but it levelled things out.
On the other hand, there are very few people who write about luxury travel who get to experience it outside press trips, which I find somehow misleading. You can't tell people to part with their money if you never do it yourself. Don't get me wrong – I work on brand projects and indeed I get paid to travel, but I go on real holidays often and that is a really important balance (for me, at least).
I'm glad that disclosure is becoming finally 'a thing', but I was disappointed to see some bloggers 'joking' about it almost – as if it was beneath them ('thank you for the glass of juice, brand X). Sasha from Liberty London Girl has always led the way – and is someone I don't know in real life and enjoy following.
What's the best balance between visual and written content?
Everyone has their own. I'm a great believer of less is more – I don't think people need to hear from me more than they do from their best friends. And 'being on' every day because some 'influencer course' told you so, may not work for everyone.
I have started doing more video – but the blog is and always will be my priority. It's the only thing that's really mine.
What's your favourite hotel in the world?
I am a great fan of Finca Cortesin in the south of Spain – I went for the first time seven years ago as Mrs. O and return every summer as Ana. Heading back in a month's time and very much looking forward to it.
Which airline is the best (and why)?
I'm a British Airways Executive Club gold cardholder (oneworld emerald) and have been for nine years now – which means I buy a lot of tickets each year and I am loyal to BA.
Obviously, it is my home airline (I am a T-Fiver) and that plays a part. I do tend to fly within OneWorld but lately I have been venturing out and may have something interesting coming up which will show top tier BA flyers that may be worth 'cheating' every now and then.
How conscious are you of political upheaval and local issues when travelling?
I would think a fair bit – I actually got used to reading all medical warnings as Zika has conditioned my travels in recent years (my IVF journey and failures have been documented, with the incredible support of my readers).
I don't need to be the first or the last to experience anything – the BAE ('before anyone else') syndrome is not one Mrs. O suffers from (and absolutely not why my readers come to me).
Do you accept press releases?
No. I only write about my trips, so I don't do features about places I have never visited and there are no exceptions. But of course I do use press releases to keep myself up to date of new openings and events.
What's the best PR campaign/collaboration you've worked on?
I have had a very successful collaboration with Visit California in the summer of 2018 (following a first project in 2017), which then led to a Winter 2019 campaign as well. And more to come soon. Why? Because I love California and have been going at least once a year for the last 14 years. And everyone knows that! And needless to say, free creative reign to do as I pleased.
What other blogs do you read?
Kim-Marie from Luxury Travel Mom and Nancy from Luxe Travel Family are very good friends of mine and we really have a similar way of travelling, in terms of our expectations – so I always go to them (and have for years).
I really enjoy Damsel in Dior – I identify with the way that Jacie travels and absolutely adore her sense of style and shoes. Nobody makes me buy more shoes than she does! I also get lots of air travel tips from Michele at Turning Left for Less, which I highly recommend.
https://www.vuelio.com/uk/wp-content/uploads/2019/05/mrs-o-around-the-world-feature.jpg
400
700
Holly Hodges
https://www.vuelio.com/uk/wp-content/uploads/2019/09/vuelio-logo.png
Holly Hodges
2019-05-28 14:00:16
2019-05-28 13:34:17
Luxury travel spotlight: Ana Silva O'Reilly, Mrs. O Around The World