Women of Colour: freelance journalist and author Alya Mooro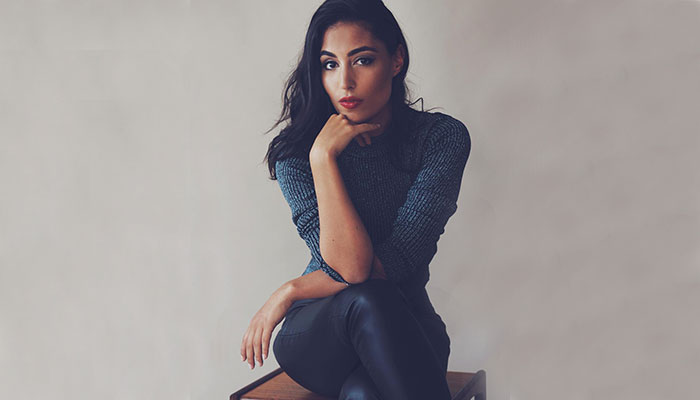 This week in our Women of Colour series, Vuelio media researcher and freelance journalist Maz Halima speaks to Egyptian-born, London-raised freelance journalist Alya Mooro. As Alya prepares for the autumn release of her first book, we spoke to the journalist and author about the importance of representation in the media and creating her own compelling narratives.  
Hey Alya! What do you do in the media industry?
I'm a freelance journalist. I've written for a number of publications including Grazia, Refinery29 and The New York Post, providing unique takes on culture, identity, female empowerment and the issues facing my generation. My first book The Greater Freedom: Life as a Middle Eastern Woman Outside the Stereotypes, is out September 2019 via Little A, Amazon Publishing.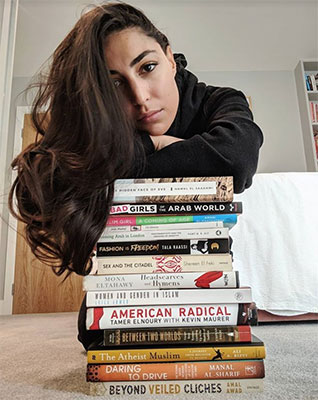 What difficulties have you faced as an Egyptian woman working in British media?
My difficulties have been more in terms of observing the negative and reductive portrayals of women of colour (WOC) in the media – specifically Arab, Muslim women. There is a very narrow portrayal and that has been disheartening to get my head around. Thanks to these reductive portrayals, for a long time I felt like I wasn't able to claim my 'identity'. When I first started submitting the proposal for my book, a few of the literary agents I spoke to wanted me to fit more into their view of what someone from those identities should be like and write accordingly – as opposed to portraying a more accurate, nuanced representation that was true to me.
As a Pakistani woman, I can relate to the pressure to only follow a particular narrative – it can be really frustrating. How did you get past this?  
Persistence. As well as doing my due diligence to seek out alternative narratives, which are increasingly available thanks to the hard work and perseverance of my peers.
What made you carry on with your career in writing despite the obstacles?
I'm a big believer in the importance of representation; how "it's easier to be yourself if you can see yourself". I wanted to give more nuance – both for those within the community, as well as those outside it. I also love writing; for me it is a way of thinking through my fingertips, and that has always been the case. I feel like I have no option but to continue to do so; it is my biggest compulsion.
What would you like to see media folk do to encourage the inclusion of people of colour in the industry?
Accept more pitches from WOC, seek to give a more nuanced, representative narrative and actively make efforts to seek out WOC to include them.
What advice would you give to women of colour wanting to get into media?
Keep going, and don't take no for an answer.
You can read Alya's work on her website alyamooro.com, and follow her on Twitter and Instagram. Preorder Alya's The Greater Freedom: life as a middle eastern woman outside the stereotypes on Amazon here.
You can also see Alya host 'Women in Revolt – The Greater Freedom: an exploration of Middle Eastern female filmmaking' with Shorts on Tap in London on June 19 where she will be doing a short reading from her forthcoming book – tickets are available here.
https://www.vuelio.com/uk/wp-content/uploads/2019/05/alya-mooro.jpg
400
700
Jake O'Neill
https://www.vuelio.com/uk/wp-content/uploads/2019/09/vuelio-logo.png
Jake O'Neill
2019-05-29 11:46:46
2019-05-29 13:37:32
Women of Colour: freelance journalist and author Alya Mooro