Luxury travel spotlight: Suze Renner, Luxury Columnist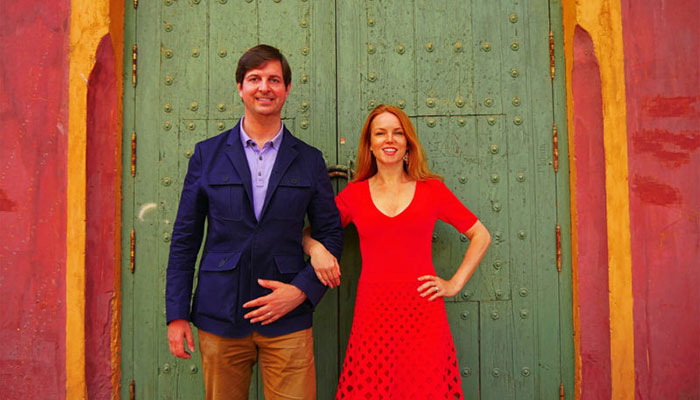 Suze Renner is one half of the team behind Luxury Columnist. Discovering hidden gems around the world, the luxury loving pair review hotels, restaurants and share the most interesting things to do, making Luxury Columnist a must-visit for anyone looking to have a holiday with a difference and a touch of luxury. 
We spoke to Suze about out the segmentation of travel blogging, how local issues impact their travel and their favourite travel blogs.
How do you describe what you do to other people?
We describe ourselves as content creators and multi-channel marketers who feature the latest luxury travel trends and destinations.
How do social channels work with your blog? Are any more important than others?
In terms of social channels, the two that work best for us are Instagram, which is great for immediate visibility, and Pinterest, which drives long term traffic to our website. Pinterest users are generally in a purchasing mindset when browsing the platform, so they're highly valuable to luxury brands. Twitter is great for connecting with ultra-high net worth consumers and Facebook continues to be popular in many countries.
Do you feel travel blogging is segmented (luxury/standard/local/family/budget etc)?
Yes, although these days the lines between luxury and budget have become more blurred. Glamping and back-to-nature accommodation are increasingly popular, with some people choosing to splurge on a luxury hotel for a few nights at the end of their stay while staying somewhere more low-key for the rest. We focus on bespoke experiences and high quality, whatever the price range
What's the best balance between visual and written content?
Visual content draws the reader in, but detailed written content is key to keeping them interested long term. We focus on writing in-depth articles that will be ranked higher by search engines; increasingly, those search engines are prioritising quality edited photos highly in their rankings, as they recognise that these are important to readers.
What's your favourite hotel in the world?
It's hard to choose just one, but a favourite is Monastero Santa Rosa, which is a former convent on the Amalfi Coast in Italy with an amazing infinity pool.
Which airline is the best (and why)?
Again, there are many great airlines, but we like Emirates for the friendly staff and quality of the food and beverage offering.
How conscious are you of political upheaval and local issues when travelling?
We always research our destination in detail before travelling, and check with the Foreign and Commonwealth Office website that it is advisable to travel to the region. We like to speak to as many locals as possible while on the ground, in order to get a full picture of current events.
Do you accept press releases?
We can't use press releases as we write about our personal experiences.
What's the best PR campaign/collaboration you've worked on?
One of the best ones was a recent campaign for Visit Tokyo. They were clear about project deliverables, yet they listened to our input about activities that we knew readers would be interested in. We suggested to them that we integrated Tokyo's plum blossom season into the campaign, as it is much less well known than cherry season. The best campaigns are those where we establish a long-term collaboration, and where the destination or hotel brand shares our content on their own site and social channels.
What other blogs do you read?
We like blogs and websites that give detailed information on the places that we are travelling to. For Japan, Travels with Nano was helpful and for Paris, we love the photography by Paris in Four Months.
https://www.vuelio.com/uk/wp-content/uploads/2019/05/luxury-columnist.jpg
400
700
Holly Hodges
https://www.vuelio.com/uk/wp-content/uploads/2019/09/vuelio-logo.png
Holly Hodges
2019-05-30 10:38:01
2019-05-30 15:25:29
Luxury travel spotlight: Suze Renner, Luxury Columnist