Media Spotlight: Escapism
Escapism magazine is a free travel title that has recently signed a distribution deal with the Evening Standard. Tim Slee, CEO of Escapism's publisher Square Up Media, spoke to Cision about the concept of the magazine, working with brands and cycling India with his brother.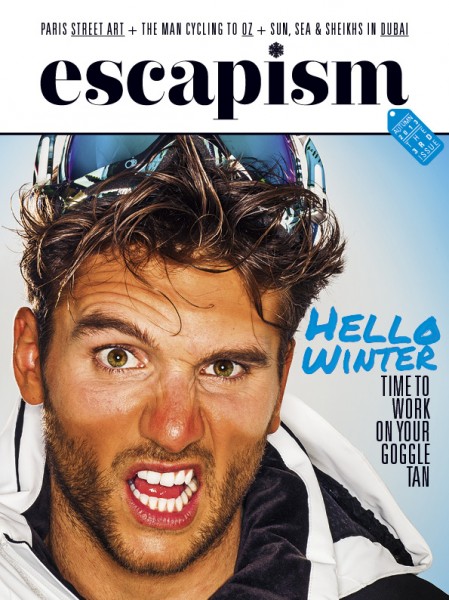 Why did you launch Escapism?
I felt there was a huge gap in the market in the London and national publishing arena for a title on the size and scale of Escapism. The travel title with the largest circulation is currently Condé Nast Traveller with 78,000. I can quite confidently say that by the time our ABC numbers come out we should surpass that, which will make us the biggest independent travel magazine in the country.
We always describe the magazine as the person you know who comes back from travelling with the best stories. It reflects the London lifestyle where you don't know on a Thursday that you might be going away, and then on a Friday you might find yourself sat under the Eiffel Tower. Rather than a glorified brochure, which a lot of travel magazines have become over the last few years, it's something a bit different and we felt brands would buy into that. We're four issues in and I think it's paid off.
What is the Evening Standard deal?
Most of our distribution is around London, specifically Zones 1 and 2, and for the first two issues we had distribution guys next to the Evening Standard guys. We've got good relationships with the Evening Standard and it just made sense being partnered with them rather than working against them. Just under half of our total circulation of 105,000 goes out with the Evening Standard; the rest are distributed by our own guys around London, and copies are available at certain travel-related locations like airports and ferry ports, as well as major offices in Zone 1.
How do you measure audience engagement?
One of our biggest successes is that the first two issues attracted nearly 11,000 people to sign-up for our newsletter. Square Mile has been in operation for nine years and has a database of just over 22,000, so Escapism's numbers are phenomenal.
We've also had some fantastic responses to our competitions. In the first issue we had a 'Win a Year's Worth of Holidays with Thomson Holidays' competition which had over 14,000 entries. We've never seen volumes like that on any of our titles – long may it continue. If I knew the secret to it, other than great editorial and fantastic design, I think I could bottle it up and sell it to other publishers.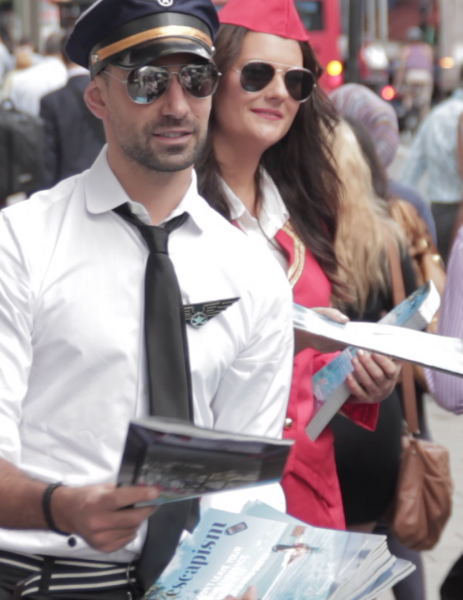 What is your different approach to brands?
If there was one word I would not use to describe Escapism magazine, it would be 'safe'. Perhaps we might lose certain advertisers because of that and perhaps some of the writers might not always be talking kindly about some of the places they've been to or stayed in, but if we stay true to our style we'll end up with a much more engaged audience, which is better for brands. I don't think you can be too scared of upsetting a few people if you're trying to do something different.
Even the way we engage these brands day to day is a bit out of the box. Rather than simply sitting across from each other in a meeting room each week, we invite them out for a few drinks on a Thursday night and showcase the magazine and our personalities that way. We've been doing it since Issue 1 and it continues this week with a party at INK LDN. 
Do you think PRs and brands will be put off by that approach?
No. We've got several titles at Square Up Media, so if you're going to put forward a story which doesn't have much of an edge and what you want to do is say, 'Here's a beautiful five-star luxury holiday', we can accommodate that in our other titles. If you're a PR with a client who, for example, does off-road motorcycle tours in Nepal, I can say that will probably be included in Escapism as it sounds like a great story.
If you want to attract a young audience that doesn't mind rolling their sleeves up when they go travelling, then definitely give us a call. That doesn't mean Escapism is just about adrenaline-fuelled adventures jumping off cliffs and drinking snake blood in Bangkok, we still need a bit of chill in there as well. The best advice for PRs is to know your clients, and know what you're giving us a call about.
Take Five
What's the best travel experience you've ever had? 
It's not particularly a place but the feeling I get every time I step off a plane or train somewhere new. 
Is there anywhere you haven't been that you'd like to go?
I haven't been to India but my brother is cycling from Cornwall to India for the next six months and I'd like to join him for some of the last leg of that. He's a rubbish cyclist but after the last World Cup he rode a push bike in Converse trainers without a map from South Africa all the way home. I joined him for part of that and it was pretty special. I think cycling with him in April would be the best way to tick off India.
What would your super power be?
Flying.
What is the best place in London? 
Soho, without a shadow of a doubt. There's always something strange and new going on there, and if Escapism had to represent one part of London it would be Soho. If I wasn't going to Cornwall today, I would be going to Soho tonight.
Who would play you in a film? 
I can't go for Brad Pitt, can I? Let's say if Brad Pitt isn't available, I'll go for Jim Carrey. Or perhaps somebody more stupid than him.

Editorial information on Escapism, its editorial team and thousands of other media contacts and outlets, can be found in the CisionPoint Media Database.
Priyanka Dayal
https://www.vuelio.com/uk/wp-content/uploads/2023/09/vuelio-logo-200px.png
Priyanka Dayal
2013-10-15 10:07:37
2013-10-15 10:07:37
Media Spotlight: Escapism