Media Spotlight: Jocks&Nerds Part One
As Jocks&Nerds approaches its second print anniversary, founder and editor-in-chief Marcus Agerman Ross spoke to Cision about the background of the magazine, its target audience and working with brands.
The second part of the interview, covering Jocks&Nerds' distribution model, social media use and work with PRs, is available here.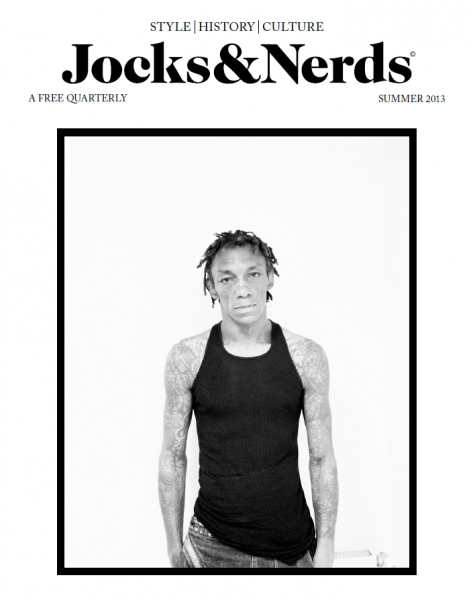 Marcus had a varied career before Jocks&Nerds which started with an internship at i-D magazine in the fashion department. He said: 'I worked there for five years; I was fashion editor for three. That was my history of growing up – reading i-D and Face and having a notion of style mags presenting broader culture. It was a great safe environment for learning and meeting people in the industry – a dream first job.'
Why did you leave i-D?
I started to feel like the direction the mag was taking wasn't interesting to me. It had become much more aligned to luxury brands and catwalk fashion, doing more theatrical fashion stories, styling and working with big models. I felt it was losing its connection with the consumer side of clothing.
I became despondent with it all. I felt the whole media was that way, if an independent style mag was then the other mags were even further down the line. If you're going to stay in mags you want to become an editor I suppose. I didn't really want to do that so it became a decision of, 'Where do I go?' I had been at i-D for five years, I was turning 30 and it was time to make a decision.
I jumped rails and decided to become a photographer.
How did that work?
I didn't have any training as a photographer so I started from scratch. I was fortunate enough to be able to access editorial people quite quickly and truth be told I probably got given things to do that were beyond someone in my position. I worked as photographer for three years and then an ex-colleague from i-D, who had basically set up VICE in Europe, offered me the chance to set up a fashion department at VICE and introduce the mag to the fashion industry. Initially I turned it down and was very wary thinking I would end up doing what I had done before. He convinced me that wasn't the case so I ended up working there in a freelance capacity as European fashion director. They wanted me to open doors and make contacts which is what I did.
I was very involved in the business side of it and I saw it in another way as opposed to being a graduate at i-D. There were also some fundamental things that VICE was doing that I don't think others were at the time, which really inspired the business model of Jocks&Nerds. What I took away from VICE is that they had a subjective voice as a magazine, and I thought that world had gone, I thought everything was controlled by marketing and PR and there was no way to have a commercial enterprise unless you played that game. They were a breath of fresh air; hand on my heart that was probably the most important thing I learnt from VICE. When I left in 2008 I started working on what would be Jocks&Nerds and kept my freelance photography going – and I suppose I still do.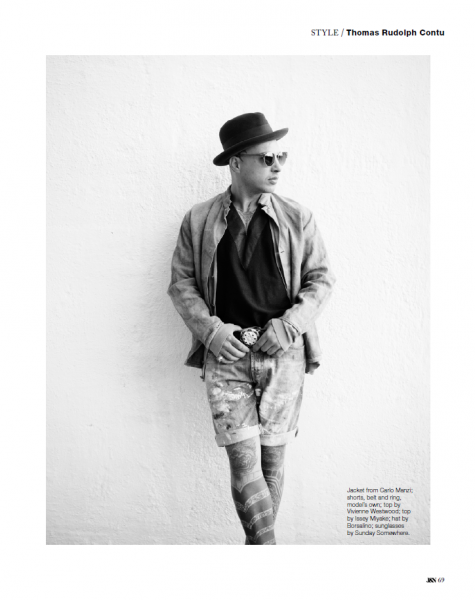 What made you decide to create a print version after being online-only?
Retrospectively it's easy to see how daft I was, but when we set up the website I had this idea to create something that was as beautiful and luxurious as a print mag but online. There are a couple of major stumbling blocks including the parameters of digital design and how people interact digitally with ephemeral information. We were shooting our stuff with Polaroid negative film (which you can't even get anymore) printing it, scanning it and putting it up online. There is something about the print medium you cannot replicate digitally and a lot of what I do really works in a print medium. More prevalent than anything is that it shows a level of care and passion, to create something in print shows you really value your content. So it became apparent quite quickly that really it needed to be in print. Since we've been in print, web has been on hold and now we're redeveloping the website to link more with what we do.
How will the new website work with the print magazine?
I think it is about understanding how people want to consume things digitally, what we are as a magazine, what information we can present in the magazine and what we can present digitally. The website will have a lot more consumer news-led stories; some things daily, some weekly and some more heavyweight stuff as well. I think we'll keep the print and digital content separate though it will have the same ethos – everything we put in our magazine is our own, we never run a press-release and we create every image ourselves.
Will the site be commercially supported?
In terms of our commercial existence, advertising is a bit of what we do. We have our print magazine, which is a very strong product, and we are going to redevelop the digital side of things. But we don't want to stop there, we want to move into publishing and do club nights again. I think all brands are looking for marketing solutions and print or banner advertising is a fraction of what that is. It's far more about creating something bespoke and tailored for the audience. There's a good example in the current issue where we worked with Baracuta; they has an advertorial in the issue but we also shot their ad campaign. We did a lot of work with them and that's how we'll plan to move forward.
Come back tomorrow for the second part of the interview, including working with PRs, and Marcus' Take Five answers. Marcus Agerman Ross, Jocks&Nerds and thousands of other media contacts and outlets are available on the CisionPoint Media Database. 
https://www.vuelio.com/uk/wp-content/uploads/2019/09/vuelio-logo.png
0
0
Priyanka Dayal
https://www.vuelio.com/uk/wp-content/uploads/2019/09/vuelio-logo.png
Priyanka Dayal
2013-06-19 11:06:16
2013-06-19 11:06:16
Media Spotlight: Jocks&Nerds Part One