Woodthorpe Comms launches budget friendly PR service for start-ups
Woodthorpe Comms has launched a new 'guided' service aimed at start-ups that want to try PR out for themselves. As more people take their futures into their own hands during the economic turmoil, Woodthorpe Comms hopes to meet the demand for a service that aids brand-building activity while sticking to the budget constraints that many fledgling businesses face.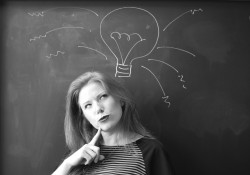 Founder Adele Woodthorpe (pictured) and her team will work with the service's subscribers to help them create a bespoke PR plan, discover their target audience and offer a step-by-step guide on how to pitch their brand to press. Building relationships with the media is a big part of brand identity, and PR professionals are well-placed to pass on their knowledge and experience.  
The service is delivered over a three-month period and includes a one-to-one workshop, regular coaching, helpful templates and guided information sheets with detailed 'how to's. They will also receive regular catch-up sessions with Adele and her team of PR professionals.
Adele said: 'This creates the perfect opportunity for all start-up businesses to include PR activity into their business plan at a minimal cost. Our guided PR service will allow every brand to have some form of PR representation with the benefit of industry insider hints and tips.'
Woodthorpe Comms have effectively made PR accessible to a wider audience, passing on knowledge and skills rather than the PR professionals' services. 
Discolsure: Woodthorpe Comms is a Cision client. 
https://www.vuelio.com/uk/wp-content/uploads/2019/09/vuelio-logo.png
0
0
Priyanka Dayal
https://www.vuelio.com/uk/wp-content/uploads/2019/09/vuelio-logo.png
Priyanka Dayal
2013-06-18 09:57:11
2013-06-18 09:57:11
Woodthorpe Comms launches budget friendly PR service for start-ups