Men's Lifestyle spotlight: Carl Thompson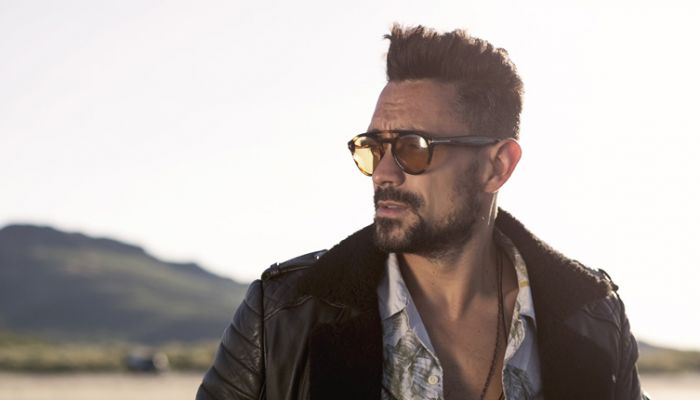 Carl Thompson is a face and name known to many throughout the blogging world and recently ranked in the top 10 UK men's lifestyle blogs. With his eponymous blog, Carl covers a broad range of men's lifestyle but specialises in fashion following the success of his menswear label. We spoke to Carl about the joys of Brazil, the best grooming products for the men's market and how he likes to work with PRs.
How many different areas does your blog cover, and do you have a primary focus?
My blog covers quite a range, but all centred around my personal lifestyle and interests that still largely focus on fashion. This past year I've spoken more about travel, the drinks industry, e-commerce and the current state of the high-street. I can't ignore what's going on with British retail, it's more addictive than any soap. Above all, I'd say that my interest in the car industry has been the biggest lure. It's also been my favourite as I get to flex some creative muscles.
What are the main differences between men's and women's lifestyle blogs?
I tend to find women are more thorough. When they want to explain what works with an outfit they'll back it up with proof and 1,000 different pictures. I think guys are more content with looking good, but not necessarily getting in the weeds with why an outfit works, or the qualities of different fabrics.
I generally find women have more hustle in the blogging sphere and perhaps that's just nature, it's a far more saturated market. I also feel that the women's blogs that I read, for example Sophie Milner's Fashion Slave and Beth Sandland xo, focus on real life emotions and experiences, whereas men's blogs tend to be more explaining and product focused.
Who is your favourite designer?
Tom Ford. Has been for a long time and still remains tip of the sphere for me. Every outfit exudes luxury.
What's your favourite grooming product or service?
My favourite grooming product right now is the Panasonic ER-GB86 clipper. I've been waiting ages to find one that can tackle a thicker, unruly beard like mine, this comes with a high-torque motor so does the job nicely.
I'm road testing the Lab Series Oil Control and I think they've done a great campaign – got a lot of the right influencers onboard. Right now, I'm using the American Crew Boost Cream to control my slightly dry, frizzy hair that I apply on wet hair and blow-dry with my new Dyson hair dryer.
Fragrance-wise I've been experimenting a lot lately blending different scents and I'm going to share my two favourite combinations. The first is by Jo Malone: Oud & Bergamot combined with Honeysuckle & Davana; the second is by Tom Ford: Tuscan Leather combined with Plum Japonais.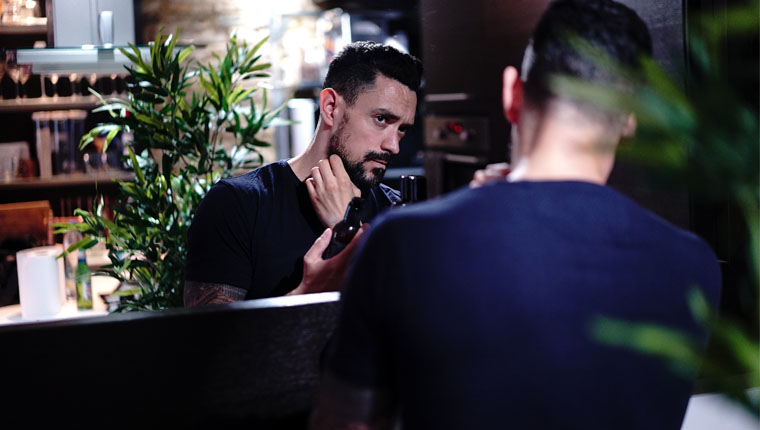 What's the best night out near you?
These days my best night out is actually a night in with a Deliveroo on order, a tub of Oppo Ice cream in the freezer and a Netflix boxset! Of course, I joke, I'm still partial to a good night out although I've left my clubbing days behind me and enjoy bars that serve good spirits and great food more.
Near me, I tend to spend most of my time in a bar called No32, the atmosphere is great, always busy on a weekend and most importantly the music is set at a level where you can still have a conversation. A good night out is always followed by a great roast dinner the next day and there are a few near me namely Trinity in Clapham Old Town, The Nightingale, The Avalon in Clapham South and The Grove in Balham.
What's your favourite travel destination?
Ibiza is still king, holds a lot of nice memories for me. Although I've been to Morocco this year and the hotels and resorts in Marrakech are just sublime. Perfect for decompressing, fine food and most importantly, great Instagram pictures. A few off-the-beaten-track travel destinations that I also love are Los Roques in Venezuela, Fernando de Noronha and Jericoacoara both in Brazil… just google them and you'll be booking your next trip away.
What one thing should PRs know about you?
They should know I'm very hands on. I like to be involved with every level of the campaign and have a vast amount of experience in what works and what doesn't. I execute my deliverables to the highest possible quality, hiring the best videographers and photographers, often at my own expense.
I'm sometimes guilty of being quite curt with emails, but that's only because I want to optimise time for all parties. For example, if there is no budget for a campaign that will monopolise a lot of my time, it's best to get those discussions out of the way in the first exchange.
I remember a friend once telling me he asked his future wife if she wanted to have kids on the first date. It sounds nuts but his argument was he wanted kids and he didn't want to waste anyone's time. You can apply that logic to a lot of things I think.
What are the best campaigns you've collaborated on recently?
I have to compliment the team that put together the Menabrea Beer press trip in Milan last week. The itinerary was engaging, the deliverables were clear and transparent, and they really showed off the best parts of Milan. Some bloggers have a myopic view of Milan; complain about the energy, or lack of. It's really getting to know where the locals hang out.
I've also had a lot of fun working with Mazda. I'm really proud of the videos we put together for their marketing campaign and I know it really resonated with some people, which is great.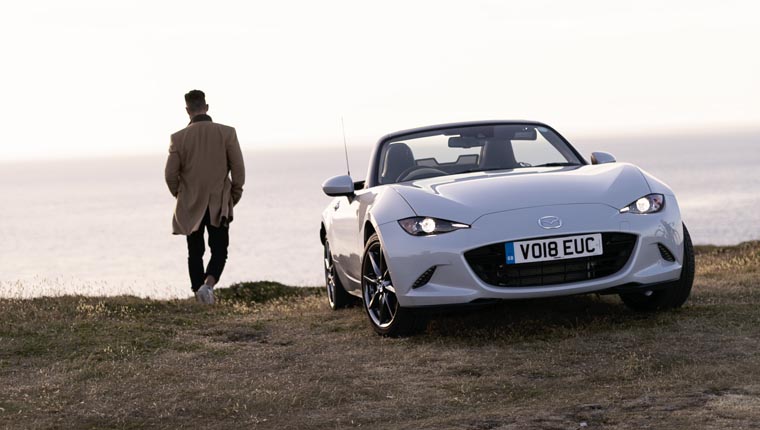 Do you think bloggers need their own industry association?
I'm not sure. Ultimately, I don't know what it will achieve. How will it be regulated? I think we could do with some kind of independent body. I had a recent case where an agency owed me, and a lot of other influencers, money. They ghosted a lot of people, stopped returning phone calls, answering emails etc. They eventually released a statement declaring themselves insolvent, which happens in business (all too easily) but hundreds of bloggers were left in no man's land and out of pocket just because an agency decides to disappear from the face of the earth. That's where bloggers need help.
What other blogs do you read?
I actually read quite a few. Fashion Beans is a decent hub, Mr Porter Journal is something of an addiction and I like Pete Brooker over at Human Research. He runs his mouth a lot, he's just given up pampering to brands. If I need grooming advice, I read Man for Himself by Robin James and finally, for the best visuals, I love browsing Fashitects by Toni Tran.
https://www.vuelio.com/uk/wp-content/uploads/2018/08/Carl-Thompson-feature.jpg
430
760
Holly Hodges
https://www.vuelio.com/uk/wp-content/uploads/2019/09/vuelio-logo.png
Holly Hodges
2018-08-30 12:47:28
2018-08-30 12:47:28
Men's Lifestyle spotlight: Carl Thompson