Five Things: Trump vs Google, bullying, WPP, Bake Off and May dance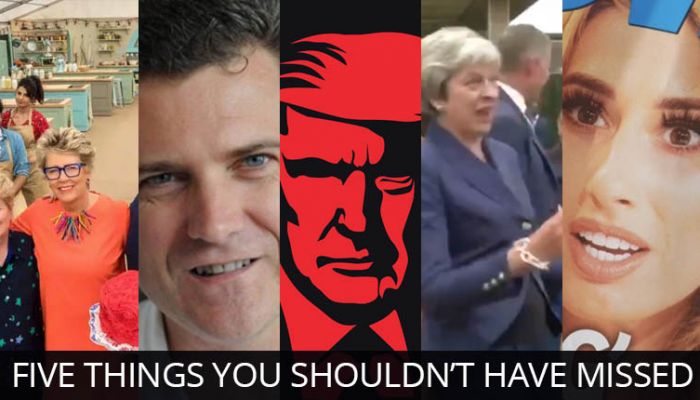 This week, Five Things You Shouldn't Have Missed includes Trump vs Google, three bullying stories, WPP's new chief exec, the return of Bake Off and Theresa May, dancing queen.
1. Trump vs Google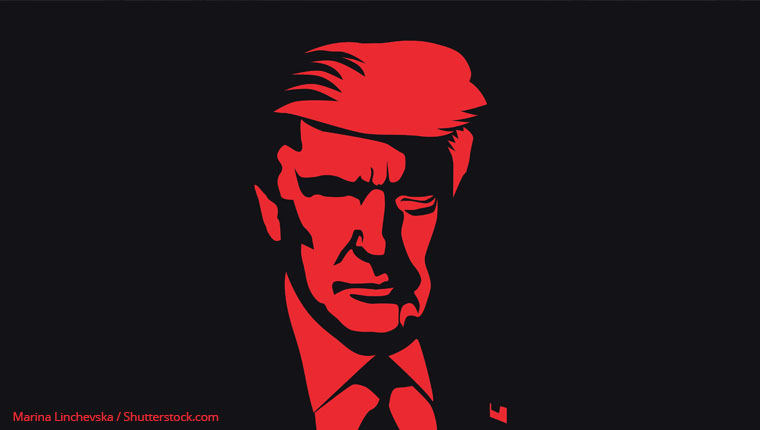 The President of the United States has attacked Google twice this week for 'bias'. The first time, Trump said the search engine had rigged results to the search 'Trump news', so that they were negative against him. He tweeted: '96% of results on "Trump News" are from National Left-Wing Media, very dangerous. Google & others are suppressing voices of Conservatives and hiding information and news that is good. They are controlling what we can & cannot see. This is a very serious situation-will be addressed!'
He also suggested his administration might regulate Google – though this would likely violate the first amendment (free speech).
The second attack came with a tweeted video along with the hashtag #StopTheBias:
#StopTheBias pic.twitter.com/xqz599iQZw

— Donald J. Trump (@realDonaldTrump) August 29, 2018
The video shows how the Google homepage allegedly linked Obama's State of the Union address each year on its homepage but stopped when Trump came to power. Google hit back, saying that Trump's first speech had been to Congress and was therefore not a State of the Union address and also provided evidence that the video was not accurate, as reported by BuzzFeed News.
Trump attacking negative views, opinions and facts against him is nothing new. Trump attacking businesses and companies is nothing new. But the most powerful man in the world attacking the most powerful search engine in the world could change the face of the internet as we know it. Though actually, this will probably go nowhere – with the midterms on the horizon, Trump has bigger fish to fry.
2. A trio of bullying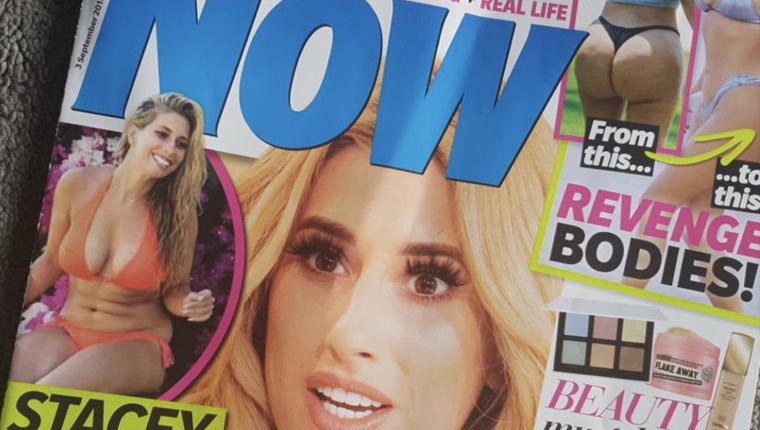 Stacey Solomon, Tess Holliday and Kim Woodburn – all three are considered to have been publicly bullied this week.
Stacey Solomon called out Now magazine for its cover, which used tweeted comments to describe her as 'boring', 'desperate' and 'cheap'.
That's the meanest thing I've ever seen. @celebsnow … pic.twitter.com/k8KvuxyXjB

— Stacey Solomon (@StaceySolomon) August 28, 2018
Solomon's response generated huge public support, leading to an apology from the magazine. However, this wasn't good enough for Solomon, who rejected the magazine's apology on Loose Women.
In the second bullying story, Kim Woodburn appeared on Loose Women to 'reconcile' with Coleen Nolan after the pair fell out on Celebrity Big Brother. With Janet Street Porter playing 'judge', the pair argued and Woodburn left the set, leading to over 3,000 complaints of bullying against her to Ofcom.
Finally, Tess Holliday, plus-size model, has appeared on the front cover of Cosmopolitan in what many are calling a huge step forward for body positivity. Tess received a swathe of negative responses, which were widely shared on social media, so Cosmopolitan followed it up with an article titled: 'Why the feedback to our Tess Holliday shoot proves this is the magazine cover we all needed'.
3. WPP to appoint Mark Read as chief executive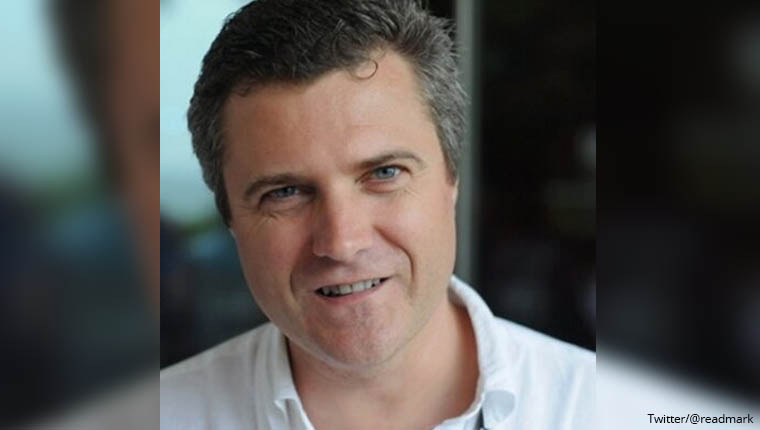 The FT has reported that that WPP is appointing Mark Read, currently co-chief operating officer at WPP, as its new permanent chief executive after deciding against an external appointment. Read has been in charge of WPP since April, when Sir Martin Sorrell resigned. His appointment has not been confirmed by WPP but could come as early as Tuesday when WPP reports its interim results, or later in September.
The FT also reports that Roberto Quarta is expected to move back to a non-executive role, after he became executive chairman following Sorrell's resignation.
In an April interview, Read said: 'The key task is to restore growth in the business and that is what we will focus on', though whether he can stave off competition from Google, Facebook AND Sorrell's new S4 Capital, while streamlining the unwieldy WPP, remains to be seen.
4. Bake Off is back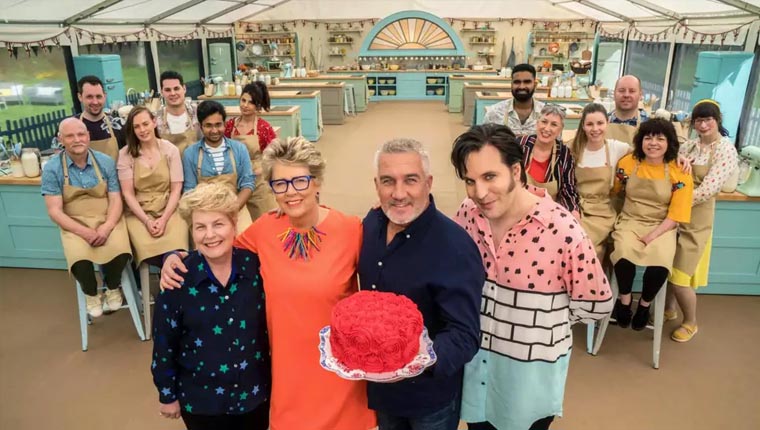 The Great British Bake Off returned on Tuesday with the same judges and hosts, 12 new contestants and overnight viewing figures of 6.1m. Though this is down on last year's opening of 6.5m viewers, the programme managed to capture 57% of the 16-34 audience, making it the most-watched TV show for this age group in 2018 outside of the World Cup. That means it's more popular with 'young adults' than Love Island.
Full consolidated viewing figures are yet to be released, but as more people now watch TV on demand or via catch-up, it's very possible the opening show will be more popular than it was in 2017.
In terms of the content, the show stuck to a familiar format, though there was noticeably less innuendo from the days of Mel and Sue.
5. Theresa May: Meme-tastic Happy Feet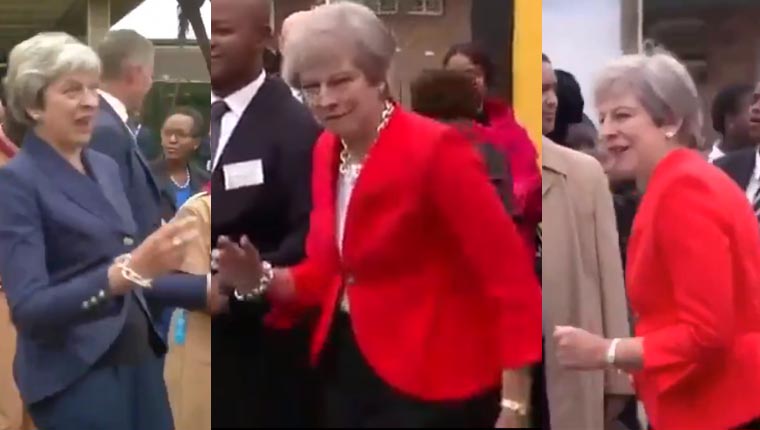 Theresa May has been filmed dancing several times this week, while on her whistle stop tour of three African nations. Surprisingly, Twitter redubbed the videos to different music. Enjoy:
Yep, Theresa May dancing is still keeping me entertained.#TheresaMayDancing #TheresaMay pic.twitter.com/vcHSlWev5A

— rosshawkes (@rosshawkes) August 29, 2018
Every song works with Theresa May dancing pic.twitter.com/V8cqCS6ata

— theimpressionist (@theimpresionist) August 29, 2018
Theresa May dancing to the Steptoe and Son theme tune… pic.twitter.com/nRDgVcdnHB

— CuriousBritishTelly (@CuriousUkTelly) August 28, 2018
If you think I'm going to spend my evening dubbing the video of Theresa May dancing in South Africa with an ABBA song then you are ABSOLUTELY right.
She'll be on Strictly next year at this rate ????‍♂️? pic.twitter.com/2N9gxhZrni

— Joe Saunders (@JoeSaunders) August 28, 2018
Obligatory redubbing of Theresa May dancing#DoTheMayBot pic.twitter.com/ZnYqfpI9GG

— Graham Love (@GLove39) August 28, 2018
Theresa May dancing to Baby Shark is something I can absolutely get on board with. This is incredible. pic.twitter.com/fyD63paMBq

— Shehab Khan (@ShehabKhan) August 31, 2018
Theresa May: "If you wanted dancing you should have come to me."

– "Do you dance?"

Theresa May: "Big time!" pic.twitter.com/RBxPuGCFoH

— FPL Partridge (@FPL_Partridge) August 30, 2018
You get the idea.
Seen something we missed? Let us know on Twitter – unless it's another version of May dancing. We've seen that. We've seen a lot of that.
https://www.vuelio.com/uk/wp-content/uploads/2018/08/31-August.jpg
430
760
Jake O'Neill
https://www.vuelio.com/uk/wp-content/uploads/2019/09/vuelio-logo.png
Jake O'Neill
2018-08-31 13:08:16
2018-08-31 13:08:16
Five Things: Trump vs Google, bullying, WPP, Bake Off and May dance