Mental Health Blogger Spotlight: Mandy Kloppers, Thoughts On Life And Love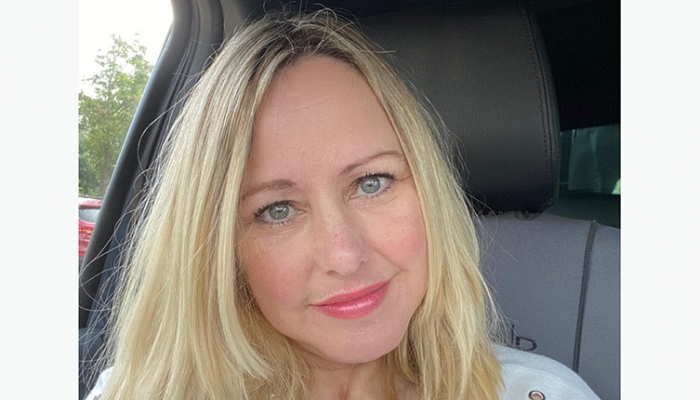 Sharing her thoughts on life, love and looking after your mental health is Mandy Kloppers, who blogs at Thoughts On Life And Love. With 2020 throwing up new challenges for mental wellbeing every day, coping strategies and open communication about how you're feeling are a must – read on for some advice from Mandy.
How did you get started with blogging about mental health?
I decided to get stuck in one day, in 2013, instead of just thinking about it. I wanted to share my knowledge as a Psychologist to help others. I saw many common patterns in my clients and wanted to share this inside information (while maintaining confidentiality, of course). I taught myself everything from SEO to using WordPress (a lot of trial and error!) and graduated from Blogspot to WordPress after a year or two. WordPress enabled me to personalise my blog and add more features.
What's your favourite thing to post about and why?
I love posting about strategies and interventions that are useful to help others cope with life and reduce their anxiety. There are many ways that we can tweak our thinking and our behaviour to lead lives that are more fulfilling. When we spend more time being mindful and less time 'in our heads' we can instantly ease some of the distress we feel when life is challenging. I love animals and also love it when I can spread knowledge and information about how animals improve mental health and reduce anxiety (apparently up to 30%). I watch animal videos on Instagram and they instantly cheer me up when I am feeling sad or having a hard day.
How did you change your approach and content during lockdown?
I focused more on motivation and acceptance as many people have reported that they feel demotivated since the Coronavirus pandemic began. I have added more inspirational posts as well to offer hope to those who are feeling fed up and disillusioned. Our control has been taken away in many ways and this can lead to increased anxiety and/or depression. This won't last forever and accepting what we can change is important as we waste emotional energy trying to change things that are beyond our personal reach. All we can really control are our thoughts and our reactions. Focusing on what is possible is empowering.
What do you think the longer-term impacts of the pandemic and lockdown will be on mental health and how can people combat them?
I believe that many individuals will experience PTSD (post-traumatic stress disorder) due to the pandemic. It has affected people's relationships, finances and turned many people's lives upside down. Cognitive-Behavioural Therapy is especially effective in dealing with PTSD. Apart from counselling, it is important to deal with unresolved fears that might arise from being in lockdown and the pandemic. Those who feel vulnerable and more fearful might avoid tackling their fears (such as being afraid to mix with others). The best thing to do is to face your fears using baby steps – one day at a time until you feel confident. Avoidance will diminish self-confidence.
Are mental health issues taken seriously enough in 2020?
We are getting there but progress is slow. I find this frustrating because if you asked someone whether they would rather lose a leg or their mind, most people would rather lose a leg. Yet physical health seems to receive more funding and more services are in place than for mental health.
Do initiatives like World Mental Health Day help with breaking the stigmas surrounding mental illness?
Yes, definitely. The more we normalise mental health issues, the more likely people will be to open up about their own personal stories. We have all experienced times when we felt we couldn't cope yet many of us still say 'Yes, I am fine' even when we aren't.
When you're having a difficult time, what helps you?
I use positive coping statements to reassure myself such as, 'I have gotten through bad times before and I can do it again'. I also try to keep busy and don't overthink as this makes things worse. I do my best to problem solve and focus on real worries (like a breakup, or losing a job) and dismiss hypothetical worry ('what if' worries) as they may never happen.
Which books on mental health and wellness would you recommend people check out?
Stop Thinking, Start Living by Richard Carlson is a brilliant book about getting out of your busy mind and being more present in the moment. Our minds make up all sorts of scary stories and learning to ignore these thoughts is a key skill in mental resilience. I am currently reading Untamed by Glennon Doyle and I am really enjoying it – it's all about stopping 'people pleasing'. I also recommend good reads on my website under 'Books I love'.
How do you collaborate with brands, and which kind of brands do you really like working with?
I haven't collaborated with many brands but this is definitely something I need to improve on and integrate into my blog more. I love working with brands that showcase innovative technology to help people improve and/or support their mental health. There are many gadgets that help ease anxiety or promote focus whilst decreasing an individual's distractions. There is so much out there, and I love sharing this with readers. I also enjoy sharing products that promote wellbeing such as spas, travel destinations (travel is great for mental health) as well as animal therapy.

For PRs looking to work with you and your blog/website, how would you prefer they approach you and with what kind of content?
PRs are welcome to email me via my website if they have a great idea to promote mental wellbeing or improve relationships. I am also keen on veganism, protecting the planet, animal therapy and sustainable products. I love the idea of making life easier for others or helping them in some way.
What other blogs do you check out regularly?
There are a few blogs that I love. I like time-to-change.org.uk as they champion mental health and share personal stories of mental health struggles. Another blog that I regularly read is marcandangel.com. They provide useful advice and inspirational stories on life and relationships. Oh, yes – last, but not least, is tinybuddha.com; a wonderful website with a variety of inspiring stories.
https://www.vuelio.com/uk/wp-content/uploads/2020/10/Mandy-Kloppers.jpg
430
760
Holly Hodges
https://www.vuelio.com/uk/wp-content/uploads/2023/09/vuelio-logo-200px.png
Holly Hodges
2020-10-27 12:27:52
2020-10-27 12:27:52
Mental Health Blogger Spotlight: Mandy Kloppers, Thoughts On Life And Love