Running Blogger Spotlight: Trina Dawkins, Trina Runs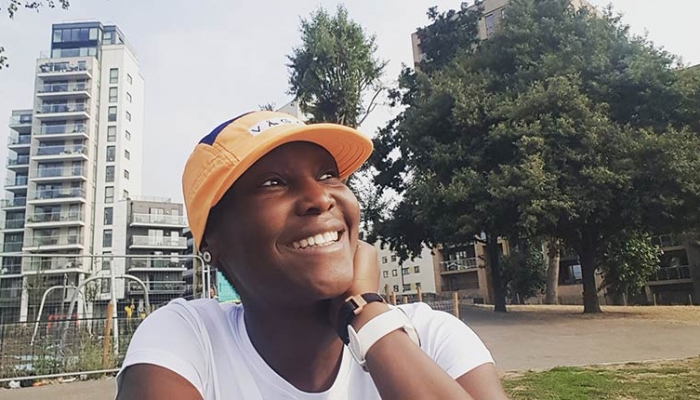 Trina Dawkins runs and also blogs, sharing updates on races she's participating in, how she's preparing for upcoming challenges and what routes she's enjoying at the moment. Read on for tips from Trina on which snacks to pack in your pockets or backpack before heading out for a run, which kinds of brands she loves working with and how she stays motivated.
What got you into running as a hobby and what keeps you passionate about it as a way to keep fit?
I have always been a sport fanatic and participated in athletics, basketball and weightlifting in my teens. My running picked up again and became more consistent three years ago when I started participating in races, beginning with Race for Life 5k and 10k. I love running as a way to keep fit as I love my food, and this helps to create a good life balance!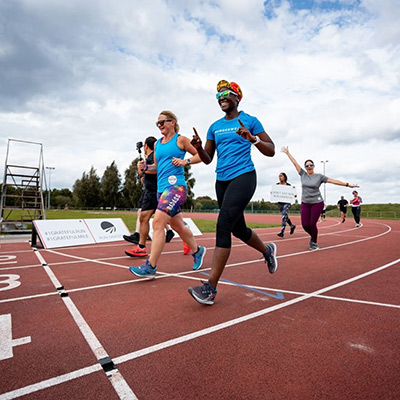 What's your favourite thing to post about and why?
I have been posting my running updates, races and updates on preparing for them. I am planning on writing reviews for clothing and footwear.
Did you take part in the London Marathon this year?
I did not get into the real London Marathon but ran the Virtual London Marathon on 4 October! I was supposed to run the Manchester Marathon in April, but that has now been postponed to next year.
Do you think the different format of the Marathon, in light of the COVID-19 pandemic, was a good idea?
I think it was a great opportunity for runners to test their fitness and a great motivation to keep running.
How did you change your approach and content during lockdown?
I completed many virtual challenges including Race to the Stones 100km in a week. This was great motivation for me to keep running and stay mentally and physically healthy. I also developed a love for podcasts and now routinely listen to them on my runs.
What's the best route you've ever taken for a run?
I love running along the Thames Path, which runs forever. Also the Jubilee Greenway. I ran from Hampton Court to Canada Water for my Marathon route.
Best snacks/drinks to take along for a race?
I love electrolytes in my water. I also love Soreen loaf and Haribo!
What advice would you give to someone who's never been into running but would like to start?
I would say start by going for walks first, then slowly maybe walk for one minute and run for one minute. It would be great to do this with a friend so that you can motivate each other, or follow a Couch to 5k programme to get started. If Parkrun was happening currently, this would be great, even just to walk the route as there are tail walkers and other newbies there for support. It is also a great way to make friends!
How do you collaborate with brands, and which kind of brands do you really like working with?
I am currently an ambassador for Runderwear, Vaga, National Running Show and Sundried. These brands reached out to me through my running posts. I love working with brands that are inclusive and are open to provide opportunities for new and established runners or fitness enthusiasts.
For PRs looking to work with you and your blog/website, how would you prefer they approach you and with what kind of content?
They can approach me by sending me a direct message on Instagram or via email. I am happy to work with any PR working on running, diversity in running/fitness.
What other blogs do you check out regularly?
I love to check out other blogs like Lazy Girl Running, Pick Up The Pace, Susie Chan and many more!
https://www.vuelio.com/uk/wp-content/uploads/2020/10/Trina-Runs.jpg
430
760
Holly Hodges
https://www.vuelio.com/uk/wp-content/uploads/2019/09/vuelio-logo.png
Holly Hodges
2020-10-28 14:47:08
2020-10-28 14:47:08
Running Blogger Spotlight: Trina Dawkins, Trina Runs