Mental health is key to the best PR workplaces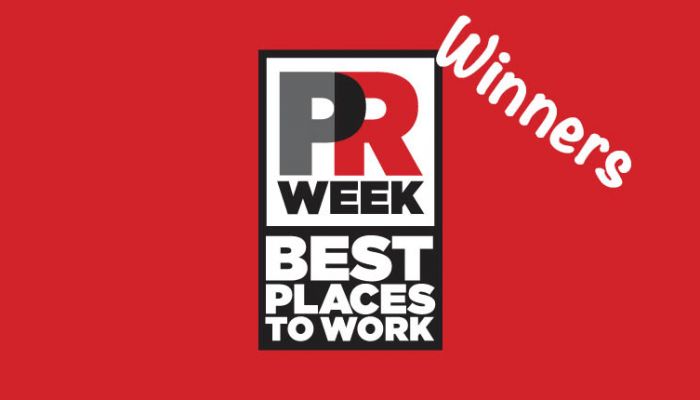 Looking to escape an office with drippy taps in the kitchen, no teabags or… something even worse? PRWeek has released the Best Places to Work Awards 2019, which represent all sectors of the industry, from the largest agencies to in-house comms. In PRWeek's overview of the winners, there's no mention of in-office teabag situations (if that's what's important to you), but there is something much more vital – a culture of mental health support and employee wellbeing.
'It's a cliché, but in our industry, people really are our most important asset,' believes Nicky Young, group MD at Mid-Size Agency and Culture winner MullenLowe Salt. 'Employees and prospective candidates rightly and increasingly demand a workplace that nurtures their wellbeing rather than destroying it. Our working lives have the potential to be hugely fulfilling and enjoyable. As employers we need to strive to create working environments that make this possible.'
MullenLowe Salt's approach includes mental health 'champions' among its 40-strong team (with more being trained) as well as 'Head Talks' to help employees work through any issues they may be facing. The agency's B-Corp status also highlights its commitment to its workers, something that's integral to its success.
'We were a founding B Corporation in the UK and that philosophy (that business can and should be a force for good) combines with our own purpose – to drive positive change through communications – to inform the way we prioritise and manage our culture.'
If you've ever checked out Glassdoor for the goss on which companies are good (or very bad) to work for, cultures of support and even protection is what gains staff loyalty, or as Glassdoor has put it: 'The three top drivers of long-term employee satisfaction are company culture, career opportunities and trust in senior leadership.'
'We've worked hard to put processes in place to schedule support for the team,' says UKTV's director of comms, consumer and social, Justine Bower, of its win in this year's In-House Communications Department category. 'We are particularly proud of the work being done at UKTV to ensure a consistently open and understanding approach to mental health […] The whole team is delighted and proud to have such a prestigious award as testament to our culture. It's never taken for granted.'
Taking employee satisfaction – and their resulting effectiveness – for granted is something agencies cannot do if valuable staff are to be retained and growth is to be achieved. UKTV has trained mental health first-aiders as part of the team, partnered with CALM and supports Mental Health Awareness Week and Time to Talk day – and it's all paying off. For Justine, it has to: 'Communications and social is 'always on' – we are hard-wired for news and it can be difficult to switch off […] We try to be honest and supportive, if someone is too busy they put their hand up and ask for help.'
If you think this sounds too warm and fuzzy, or you came up in harder times when enforced pub visits and borderline-lethal working hours were the norm in PR, consider the statistics from CIPR's State of the Profession report around mental health – nearly a quarter of those surveyed had taken time off work due to stress, anxiety, or depression.
And even if the human aspect doesn't concern you, it's just really bad for business.
'Our industry does attract high potentials who are proven to be more prone to give too much of themselves, often to their own detriment,' says Nicky. 'There may be additional pressures that come from wanting to serve and delight, to please clients quickly and from being only as good as the quality of your last piece of work. We know that when culture feels the strain, so does the business.'
For Nicky, she uses her own experiences to make MullenLowe Salt special: 'One of my first roles in the country was at an unsupportive workplace and it made me realise what I didn't want from a workplace; that I wanted to enjoy going into work every day.'
And a welcoming environment is one Justine also advocates at UKTV: 'I'm a big believer in team as family – you support each other and create an atmosphere of trust.'
More successful than access to caffeine and long working hours? Those warm and fuzzies – especially if you want to be a winner in building worthwhile and happy teams that work.
https://www.vuelio.com/uk/wp-content/uploads/2019/05/PRWeek-Best-places-to-work-.jpg
430
760
Phoebe-Jane Boyd
https://www.vuelio.com/uk/wp-content/uploads/2019/09/vuelio-logo.png
Phoebe-Jane Boyd
2019-05-01 07:42:08
2019-05-01 14:30:17
Mental health is key to the best PR workplaces