How charity comms teams can stay data compliant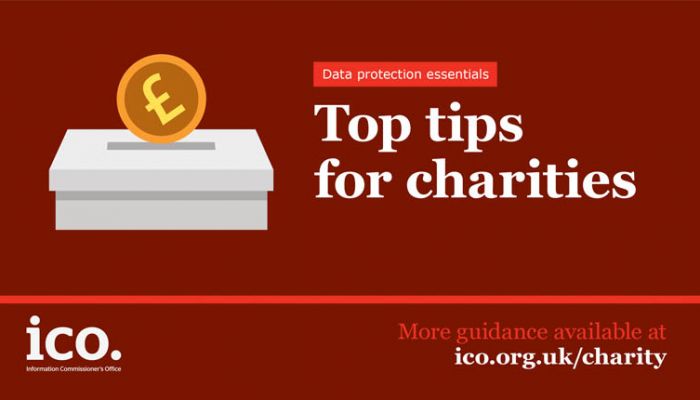 The Information Commissioner's Office (ICO) has published data protection tips for charities. Charities rely on data – from their donors, beneficiaries, clients, partners, media contacts, influencers, staff and trustees – in order to achieve their goals and ultimately support those in need. Charity comms teams often have to juggle data from all of these otherwise disparate groups, making data compliance a key part of the modern comms role.
The ICO has presented charities with five data compliance tips:
Set compliance goals
Host training sessions
Prepare for the unexpected
Keep on top of data housekeeping
Be transparent about people's data
It suggests that 'data protection compliance should be one of the main priorities of an organisation', and as we're almost one year on from the implementation of the GDPR, most charities should now have a good understanding of their data management processes and how they are compliant.
As a reminder, the General Data Protection Regulation requires every organisation that processes data to have a legal basis for doing so, which should also be made clear to everyone whose data you're processing.
There's also a requirement for staff to know why and how you're processing data, which is why the ICO includes advice to 'Host training sessions'. This is good advice for both new and existing team members. While it may seem like we all swallowed the GDPR dictionary last year – at Vuelio we produced a large number of resources for PR and comms professionals (you can see them all here) – how many new team members have you taken on since 25 May 2018? And how much do you remember from the advice at the time?
Refreshers and training for communications teams are great, but if you don't have the right tools in place then it's all talk and no substance, and compliance can prove complicated. Vuelio helps you stay fully GDPR compliant, with tools to automatically send your privacy policies out, record consent and record an audit trial so if anyone ever requests their data, you can prove how and when you've collected and used it.
This means when the unexpected happens, not only are you more prepared – as the ICO recommends – but you're also equipped to quickly and easily produce evidence of your data compliance, keeping your stakeholders happy.
If you'd like to find out more about how Vuelio can help you manage your GDPR requirements and data protection compliance, fill out our dedicated form here and one of our compliance experts will be in touch.
https://www.vuelio.com/uk/wp-content/uploads/2019/05/ICO-charity-tips.jpg
430
760
Jake O'Neill
https://www.vuelio.com/uk/wp-content/uploads/2019/09/vuelio-logo.png
Jake O'Neill
2019-05-01 10:34:47
2019-05-01 10:53:25
How charity comms teams can stay data compliant