Music Blogger Spotlight with Stefan Toren, A&R Factory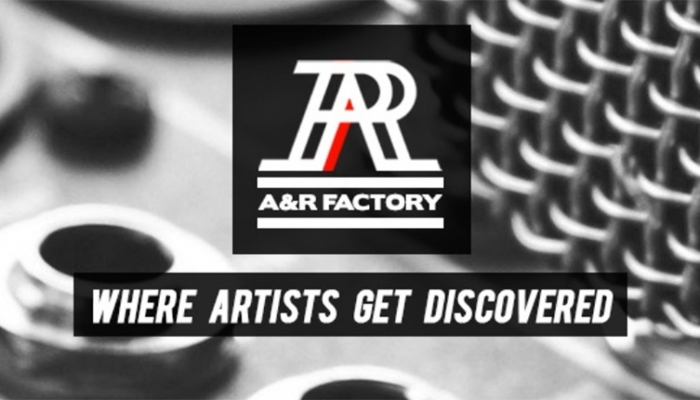 How does the music blogging sector continue to adapt as the way we share and stream music changes? For A&R Factory's Stefan Toren, it's 'the creativity in connecting people', whether through traditional features and interviews, curated playlists or Instagram stories.
Aiming to explore the meaning behind the music rather than straight-forward industry updates, Stefan's blog has become a 'hotspot' for professionals in the sector. Read on for his approach to writing about music, how the music industry is changing and whether reality TV is a good thing for artists.
How did you get started with writing about music?
A+R Factory started around 10 years ago when I was working as a music manager for a few bands. Originally I just wanted to write about the different artists I had the pleasure of working with, but it started to evolve into something much bigger when I found we had organically become a hotspot for music industry professionals – ranging from unsigned talent to A+Rs from some of the world's top labels. I guess the answer is almost boringly simple: I began because I wanted my own platform to give a voice to the unheard musician. A decade on, here we are.
What's your favourite thing to post about on your website/blog?
Just go on over to our homepage and take a look for yourself. We don't tend to focus on industry news and developments – we focus purely on music and what it (might) mean to the listener. Exploring artists and their new projects is therefore, by far, our favorite stuff to post.
What makes the music blogging community different (and better!) than others?
Oh, it's different alright – in all the good ways (and some bad, but let's not get into that here!). One of the parts that make it so good is the ability for a blog to help curate a listener's taste, and get them to explore new artists and new music that (literally) resonates with them. We're also seeing the blog community explore different avenues to tell those artists' stories too; some of the best music bloggers don't even write these days, they curate playlists, create videos and post insta stories. I think the creativity in connecting people with art is the special something that makes music blogging stay relevant as online culture evolves.
Do you think shows like The Voice and Britain's Got Talent are still a good route into the music industry for wannabe musicians? What are the pros and cons?
Have they ever been? Facetiousness aside, I think these shows have a cultural value to offer and do help show artists that they don't just need to be good musicians – they need to be characters and have a story to tell. But I think it goes without saying that ten times out of ten, an artist should focus on their art and marketing before considering a musical reality show to be a viable option for getting into the industry.
Do you see the increase in the intersection of tech with music as a good thing – VR shows, holograms of musicians who are no longer with us, etc.?
I think most people look at tech in the music industry as these 'flashy' PR pieces – and that's fair because a Tupac hologram catches eyes and ears. The real tech in the music industry is a lot more hidden and it's all about data. Just like a brand needs data about its customers, music labels all need data about their listeners, and platforms like Spotify have all the value in this space. Because of this data, we're seeing music labels adopt different approaches to new releases to maximise streaming value, perhaps at the risk of compromising artistic value. But for many artists, data can be their most powerful tool in building a following and cracking the online space – so there's lots of pros and cons on all sides for tech being adopted more heavily in the music industry.
What was the first song/album you bought (and would you still listen to it)?
Eric B and Rakim's Paid in Full. Who doesn't still listen to it? It's one of the seminal hip-hop albums.
Favourite song lyric of all time?
'All my exes live in Texas' by George Strait. I can't explain why. I've never been to Texas.
How do you work with PRs and brands?
Our approach is heavily tied to our original and simple vision of spotlighting the world's best independent artists and musicians. So of course when we work with PRs and brands, we only choose the ones with an offer that can bring something truly helpful to the table for unsigned musicians. There's so many incredible services out there that act in line with A+R factory's values, and we make sure each one we work with gives artists a real digital leg up in this crazy industry.
For PRs looking to work with you and your blog/website, how would you prefer they approach you?
We have a delightfully simple contact page here where you can reach out to us.
What other blogs do you read (whether music-related or not)?
Earmilk is great. Indie Shuffle and Resident Advisor are two other staples.
https://www.vuelio.com/uk/wp-content/uploads/2020/02/AR-Factory-Featured.jpg
430
760
Holly Hodges
https://www.vuelio.com/uk/wp-content/uploads/2019/09/vuelio-logo.png
Holly Hodges
2020-02-18 15:17:39
2020-02-18 15:17:39
Music Blogger Spotlight with Stefan Toren, A&R Factory