6 stats to help agencies work with comms directors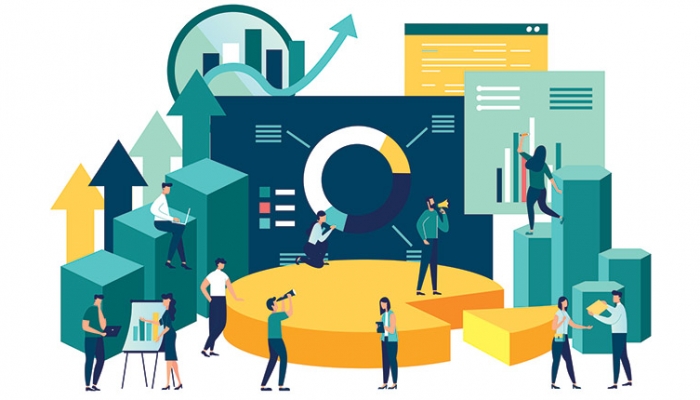 Over 200 senior communications directors, consultancies and agencies gather at The Richmond Communication Director's Forum each year and their views and opinions of the industry form the conference's annual research report.
From the numbers on how comms professionals are allocating their budgets to sourcing new agencies to work with, here are six useful statistics to help you improve your agency's work.
1. Change management is the biggest business challenge (even more than the prospect of Brexit)
When asked about the biggest challenges they were facing back in November, respondents' answers fell into the five categories of Change, Resources, Technology, Political and Talent and Value. Change came out as the most challenging, with over half replying with concern. Surprisingly, worries concerning Brexit (rather a big change) had gone down since the year before – from 36% to 19%.
2. Budget reduction is down – only 13% were planning to decrease their budget spend for 2020
Whether careful and canny spending or a sign of belt-tightening, a reduction in budget spend wasn't a big concern for the delegates at the forum – of 2019's delegates, 20% had planned to reduce their communications budget, for 2020, it's down to 13%. Hopefully a sign of healthy budgets to work with. Over half (58%) reported they'd be spending the same, and 29% reporting an increase.
3. Comms directors use an average of seven agencies, but new projects mean new appointments
Exploring how respondents interact with and choose new suppliers to work with, the Forum discovered that comms directors use an average of seven agencies. A further seven are likely to be spoken with as prospects, and 3.2 new agencies a year are appointed. What causes delegates to look for new agencies to work with? New projects (for over 80%) and the need for new technology (for just over 50%). Less than half were looking for cheaper or better alternatives.
4. 70% of those making the decisions on agency appointments are looking for new products and technologies to try out
What most of the directors who decide on budget spend – and which new agencies they'll be spending it on – are looking to hear about are new-launch products and technology. Less important for them – discussing the outlook for the economy (10%), agency employees (under 20%) and the competition people are pitching against (20%). So, shiny new things that will make their work easier, and not so much with the bad-mouthing of competitors or staid economy talk when pitching.
5. Cold calling is bad: over 90% of sellers of services and over 50% of buyers still prefer face-to-face contact over email or telephone for building professional relationships
Both word-of-mouth recommendations and face-to-face meetings are what those surveyed said were most important with forming new business connections and choosing suppliers to work with. Telephone calls were not popular with buyers of services and products – 0% of those surveyed mentioned it as they way they find new suppliers to work with.
6. What most (60%) comms directors are looking for when picking a supplier or agency? Personal chemistry
Reinforcing that face-to-face is the way to attract companies and brands to work with you, rather than email or phone, is the 60% of comms directors looking for personal chemistry with the suppliers they sign with. Price (over 50%) and innovation (almost 50%) were the next most important considerations. What may turn people off from working with you and dim the chemistry, though, is desperation – 'Hunger for my business' was a positive for only 30% of the people at the latest Richmond Communication Directors Forum.
Find out more about The Richmond Communication Directors' Forum Industry Research Report 2020 on the Richmond Events website.
https://www.vuelio.com/uk/wp-content/uploads/2020/02/Richmond-stats.jpg
430
760
Phoebe-Jane Boyd
https://www.vuelio.com/uk/wp-content/uploads/2023/09/vuelio-logo-200px.png
Phoebe-Jane Boyd
2020-02-17 10:23:58
2020-02-17 13:30:41
6 stats to help agencies work with comms directors