'My focus is on reader service, not what makes PRs happy' Jane Cunningham, British Beauty Blogger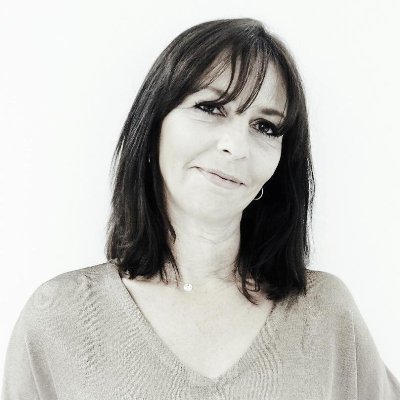 Jane Cunningham author of the immensely popular beauty blog, British Beauty Blogger, is ranked as one of the UK Top 50 Blogs by Vuelio in this year's list that was revealed yesterday. Jane spoke to us about what makes her blog so successful, her experience in working with PRs and what she's learnt from it and more!
What's new on the British Beauty Blogger? I've incorporated my second site, The Beauty+ into BBB. It's a section for older women, where it's relevant, but I've also made great strides in focussing on BBB being an age-inclusive site.
Why should people read your blog?
If you love
beauty
, then there's anything and everything covered with new posts every single day of the week.
How does it feel to be listed as one of the UK's top 50 blogs? It's always good to have an official acknowledgement that what you're doing has some value.
How do you measure the success of your website?
  Success used to be about stats, but now I think it's much more about the relationship you have with your readers. I've recently started a Periscope channel (@britbeautyblog) which I love because we are all chatting
beauty
together on a level playing field. I feel lucky every single day for the readers I have. My main focus is on BBB being a service to anyone who loves
beauty
, rather than an about-me site. The objective is to give news, reviews and opinion that helps people to make choices on purchases and to be able to take the best elements of the
beauty
industry to use to their advantage, rather than the worst elements taking advantage of them.
What advice would you give to someone who wants to start a blog? 
There are literally millions of
blogs
now. It's not that new
blogs 
can't rise to the top, but it's much more difficult. There are influencers now who literally only have an Instagram channel or who focus purely on one aspect of social – I'd advise anyone not to consider a blog as the be-all and end-all of social, but to see what channels suit them best.
How do you work with marketers and PRs?  With difficulty, sometimes! The thing about running a site that doesn't just provide marshmallow sweet reviews, but will get into the nitty gritty of what's wrong with a product or discuss why we shouldn't fall for marketing ploys, is that you end up working against rather than with PRs and Marketing. But, my focus is on reader service, not what makes PRs happy.
What can PRs do in working better with you?
On the whole, I think most of the PRs that I work with do a great job – I'm lucky they're so forebearing! But occasionally, you get some who feel that because you're a '
blogger
' you're a lesser form of media, and those who think they have 100% right to appear, because the product is sent for free. The idea that bloggers can be just as discerning as editors seems to have missed a few.
How do you use social media to promote/share content? What are the challenges? Well, there are so many channels now – I cross promote each post on Facebook and Twitter, and also cross promote Instagram to Twitter, but try to keep different images for Instagram than I'm using on the blog. It's constantly a juggle to not over-provide and be repetitive, but to keep all the plates spinning.
What has been your

blogging

highlight?
Honestly, so many. Every week something new comes along that's a surprise or a wonder, but I'd be lying if I said that the visit to Coco Chanel's apartment in Paris doesn't hold a special place in my hear.
What will be big in your blogosphere in the coming months?
Hard to be entirely accurate as things go so fast on
blogs
– Korean products are still keeping us curious and the whole process of how eastern trends are formed as western trends is interesting, but right this moment, Christmas collections are coming through.
https://www.vuelio.com/uk/wp-content/uploads/2015/10/BBB.jpeg
400
400
Priyanka Dayal
https://www.vuelio.com/uk/wp-content/uploads/2023/09/vuelio-logo-200px.png
Priyanka Dayal
2015-10-01 11:30:58
2015-10-01 11:33:29
'My focus is on reader service, not what makes PRs happy' Jane Cunningham, British Beauty Blogger