PR Comeback of the Year: The Catholic Church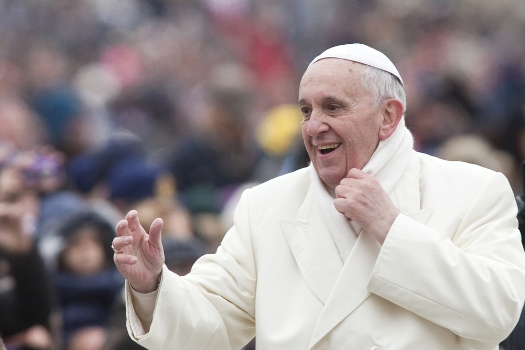 Executives at troubled European car manufacturer VW could do a lot worse than take a look at the PR Playbook of the Catholic Church when attempting to re-build their tarnished brand in the US.
Less than a decade ago, many pundits in the US were writing off The Catholic Church as morally bankrupt. Sex scandals, financial impropriety and the unwillingness to bend opinions towards modern-day attitudes towards gender, sexuality and family life were turning people away from the church in droves.
Fast forward to 2015 and the picture couldn't be more different.
Pope Francis has been welcomed to US with levels of enthusiasm normally reserved for boybands and victorious sportsmen.
Some have compared Pope Francis' effect on the Catholic Church to Apple's Steve Jobs, modernising the "organisation" with the force of his personality.
Pope Francis and the church may still have a long way to go if they are to win back congregations and the general publics' trust but early indications suggest the "Francis effect" is very real.
So what is Pope Francis doing so well?
In short he is authentic. He tries to live his life based on the basic teachings of his religion and is not swayed by the grandeur of his position. People like him and he appears to like people.
Perhaps most importantly, Pope Francis understands that people are willing to forgive an organisation if it is willing to accept responsibility for its failings, start a dialog, embracing the grass roots of the church and, where possible, make amends.
Featured Image Courtesy of: giulio napolitano / Shutterstock.com

https://www.vuelio.com/uk/wp-content/uploads/2015/10/Pope-Francis-Image-by-giulio-napolitano.jpg
350
525
Jake O'Neill
https://www.vuelio.com/uk/wp-content/uploads/2019/09/vuelio-logo.png
Jake O'Neill
2015-10-05 10:44:46
2015-10-05 11:01:27
PR Comeback of the Year: The Catholic Church