New Environment Bill to ensure we are the first generation to leave the natural environment in a better state than we found it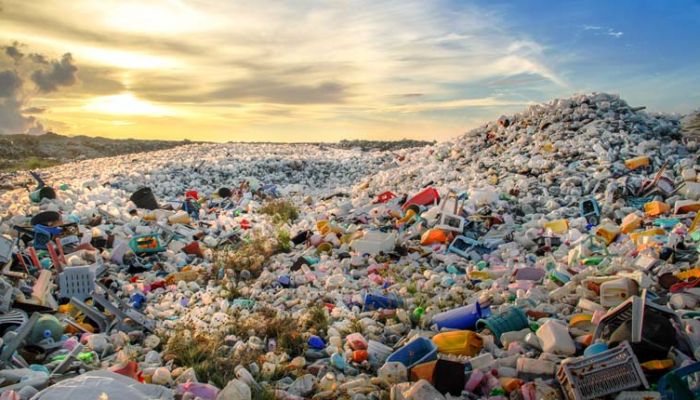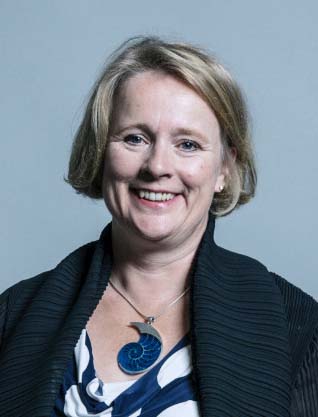 This is a guest post from Vicky Ford, Conservative MP for Chelmsford and a member of the Science and Technology Committee.
As an MP, I have taken particular interest in the damaging impact of plastic waste, particularly on developing countries and the marine environment. I am delighted that the Environment Bill contains a range of ambitious measures that should help to drastically reduce our plastic waste.
In the UK we have already set a world-leading net zero target and supported record levels of investment in renewables, especially offshore wind where we are a world leader. We have decarbonised faster than any other major economy and have already reduced climate emissions by 25% since 2010. The UK is also leading the way in the phase out of coal fired power stations and reducing maritime emissions.
The UK has doubled international climate funding to £11.6 billion, and successfully bid to host the UN Climate summit next year in Glasgow. This Climate Summit provides us with a huge opportunity to accelerate global action on climate change. However, there is always more to do.
The Government has published a 25-year Environment Plan, which is being enshrined in the Environment Bill. This landmark Bill was published as part of the Queen's Speech. It is a central part in the Government delivering a step-change in environmental protection and recovery. It will also support the legislation to reach net-zero carbon emissions by 2050 by minimising our waste, cleaning our air and water, and restoring habitats to allow plants and wildlife to thrive. The Bill has been warmly welcomed by Environmental campaigners.
The Bill will establish a new system of green governance and accountability, creating a world-leading environmental watchdog in the Office of Environmental Protection (OEP), and enshrining Environmental Principles in law, which will embed environmental values at the heart of Government policy making. To ensure the UK continues to drive forward ambitious action to tackle climate change, legislation will be brought within the enforcement remit of the OEP. The Bill will also implement a new statutory cycle of target setting, monitoring, planning and reporting to help deliver significant, long-term environmental improvement. This will include Environmental Improvement Plans (EIPs), the first being the 25-year Environment Plan.
The Bill will drive a major shift in minimising waste and moving towards a more circular economic model. It will introduce measures based on the 'polluter pays' principle, create a simplified approach to recycling, and tackle waste crime. Producers will be responsible for the full net costs of managing their products at end of life, encouraging them to design their products with re-use and recycling in mind. This will result in more durable, repairable and recyclable products. To tackle plastic pollution, the Environment Bill will enable the creation of new charges for other single-use plastic items, similar to the carrier bag charge, which will incentivise a shift towards the use of more reusable items. The Government is also taking powers to establish deposit return schemes that will further incentivise consumers to reduce litter and recycle more.
The Bill will enable greater local action on air pollution, better enabling us to tackle emissions from burning coal and wood; and bring forward powers for Government to mandate recalls of vehicles and machinery when they do not meet relevant legal emission standards. The Environment Bill makes a clear commitment to set a legally binding target for the pollutant with the most significant impact on human health, fine particulate matter.
The Bill will introduce additional requirements for water company planning for future water supply and wastewater and drainage networks, enabling more resilient solutions to drought and flooding. In a changing climate, these measures will ensure the water regulator has the powers it needs to respond to changing priorities. The Bill enhances flood and coastal erosion risk management, allowing for the expansion of existing internal drainage boards or the creation of new ones where there is local appetite to do so. The Government is also reforming elements of abstraction licensing to link it more tightly to our goal of restoring water bodies to as close to natural state as possible and reducing substances which are potentially harmful to surface waters and groundwater. The Environment Bill will also make it possible to keep the legislation up to date on chemicals.
The Environment Bill supports and enables action to create or restore wildlife rich habitats to enable wildlife to recover and thrive. It will ensure that new developments enhance biodiversity and help deliver thriving natural spaces for communities. This will also support certainty in the planning system and therefore the delivery of new housing, while retaining and providing habitats that can enhance biodiversity.
Alongside the Bill, the Government response will publish the consultation on protecting and enhancing England's trees and woodland, covering measures to increase the transparency and accountability in the process of felling street trees.
The Environment Bill will enable our country to make big steps towards delivering the goal that this will be the first generation to leave the natural environment in a better state than we found it. It is a tremendous opportunity and I hope that you will agree that we should grasp it with both hands.
https://www.vuelio.com/uk/wp-content/uploads/2019/10/Plastic-waste.jpg
430
760
Vuelio UK
https://www.vuelio.com/uk/wp-content/uploads/2023/09/vuelio-logo-200px.png
Vuelio UK
2019-10-23 09:55:02
2020-01-14 12:29:11
New Environment Bill to ensure we are the first generation to leave the natural environment in a better state than we found it