Newsquest Needs a Better Mobile Phone Deal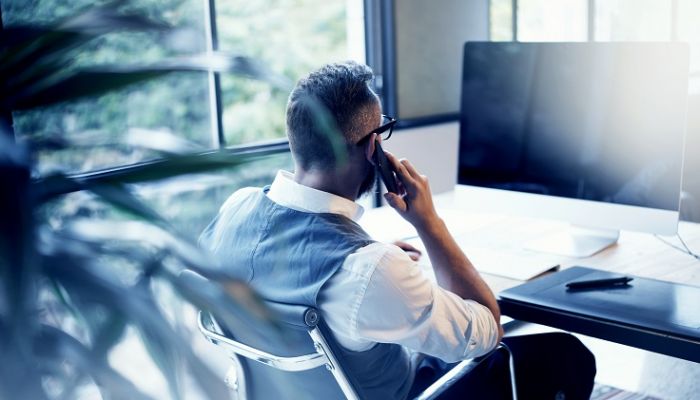 As work-related perks go, the occasional personal call from a work-owned mobile phone is hardly excessive. However, according to a recent report from The Press Gazette, regional publisher Newsquest is clamping down on all personal phone calls made from company-owned mobile devices.
An email to Newsquest staff said: 'From 1 July all calls must be tagged, and non-business calls will be deducted from your salary. This means that if you do not tag a call at all it will be deemed to have been personal, and be deducted from your salary automatically.'
Essentially this move will introduce another, unwanted administrative task into already stretched journalists' working days.
An inside source at Newsquest told The Press Gazette: 'People are too busy to deal with this. There have been so many staff cuts that people simply do not have the time to deal with unnecessary admin. The feeling is that the company is hoping people will forget to do this so they can get money out of them.'
The source complained: 'Why, when they have lost so much goodwill among their staff after years of job cuts and frozen wages, can they not find it in their hearts to let people off with the odd 50p phone call if they do find themselves in a position where they have to use their work phone?
'Are they going to start charging people if they call to make a dentist's appointment from the desk phones? Is this the best way to go about saving money?'
Newsquest recently switched mobile providers from Vodafone to Alternative Networks.
You have to question how good a deal they got in the switch when they are forced to make such an unpopular decision which could lead to poorer workplace productivity and morale.
https://www.vuelio.com/uk/wp-content/uploads/2017/07/Mobile-phone-user.jpg
433
736
Jake O'Neill
https://www.vuelio.com/uk/wp-content/uploads/2019/09/vuelio-logo.png
Jake O'Neill
2017-07-19 10:00:49
2017-07-18 15:46:25
Newsquest Needs a Better Mobile Phone Deal