The short-term memory of social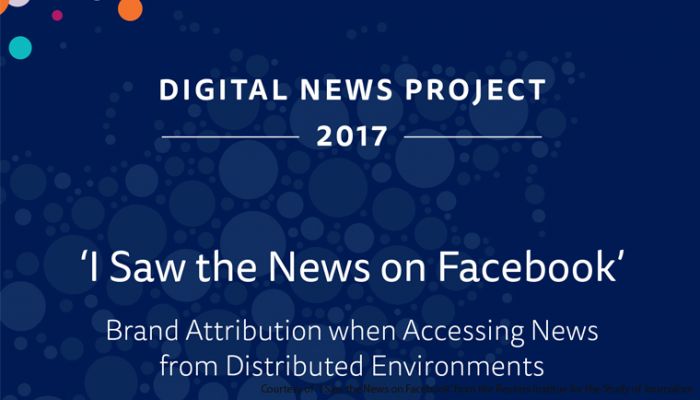 At newsrewired yesterday (19 July), Nic Newman from the Reuters Institute for the Study of Journalism presented new research on 'Brand attribution when accessing news from distributed environments'.
The news for most publishers is not good; social traffic generally doesn't remember where it reads stories.
While 23% of the surveyed group use social media as the main route to news, a shocking 53% of those couldn't correctly attribute the news brand that delivered the story. For news found by search it was even higher, with 63% not recalling the news brand – though with less chances for a news organisation to brand a Google results page, this is perhaps more understandable.
Another surprise is 19% of those that access their news directly couldn't remember the news brand which begs the question how they find it in the first place.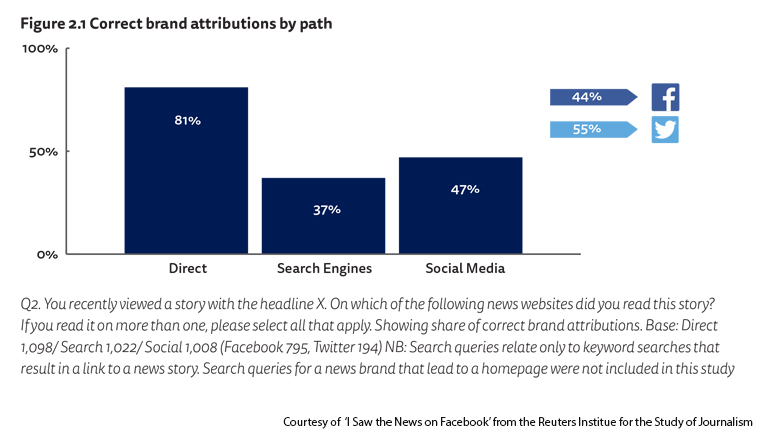 These numbers don't speak true across the board though, with brand-loyal news readers much more likely to recall when they've read the story on their favourite site no matter how they get there. This suggests an engaged reader who is familiar with the tropes of their chosen site.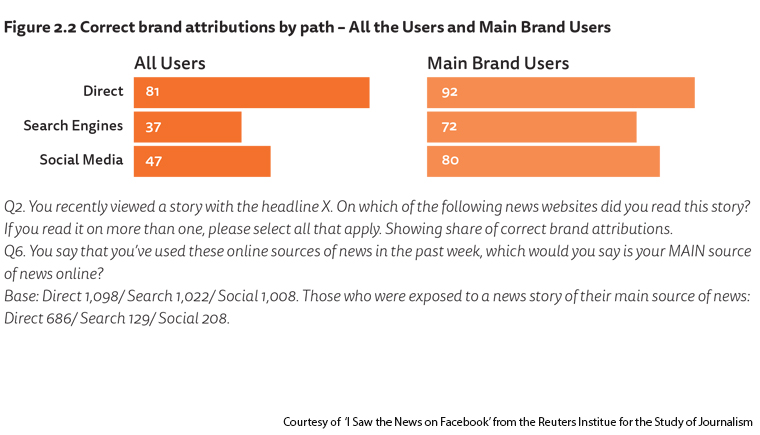 This can be broken down even further by brand. If we look at social traffic to different brands, it's clear the Guardian and Buzzfeed are riding the waves of success while the Independent, Metro, Sun and Mirror, were struggling much more.
Nic Newman pointed to the way the news is presented on social media being a source of explanation, with the Guardian clearly branding posts at every opportunity compared to other major news brands that have more generic-looking posts. Another consideration is the demographics of the readers with younger more internet savvy readers drawn to the Guardian and BuzzFeed over other traditionally presented sites.
The report finds that other factors affect social traffic's ability to correctly attribute stories, including age (where young readers have higher attribution rates), and topic – with political news and weird news leading the charge in terms of brand memorability.
The full report is available online and offers a fascinating glimpse into the behaviour of online traffic and the significant work that lies ahead for news brands.
https://www.vuelio.com/uk/wp-content/uploads/2017/07/Front-page.jpg
435
760
Jake O'Neill
https://www.vuelio.com/uk/wp-content/uploads/2019/09/vuelio-logo.png
Jake O'Neill
2017-07-20 12:52:38
2017-07-20 12:52:38
The short-term memory of social