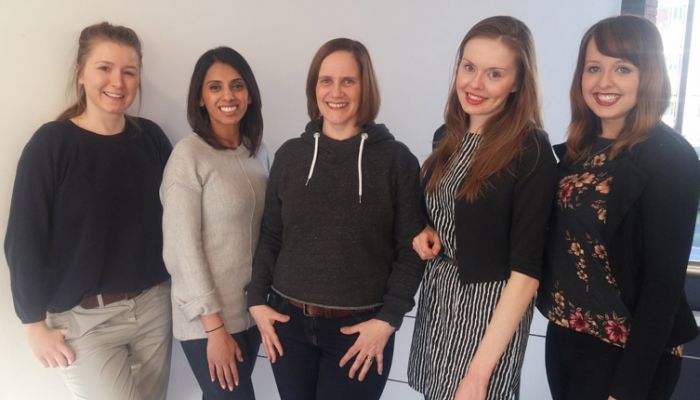 The PRCA's Communications Management Standard (CMS) is an industry mark of quality and excellence, which can now be used by npower after passing the audit.
Focusing on standards and best practice, the CMS was originally designed for consultants but has expanded to include in-house teams. For Steve Miller, memberships and partnerships director at the PRCA, in-house teams are effectively internal consultants, so the same standards can be used. One such team is from npower, who are one of the first to complete the online version of the CMS, which launched late last year.
Teams generally pass the audit, but that's because of the work that goes into the process before the audit day. Miller also thinks being a member of the PRCA helps, he said: 'Because they all have to be PRCA members, they're at the sophisticated end of agencies and in-house teams, and mostly have the right systems and processes in place. With new members I've spoken to, they're 80% there already, they just need to tweak things.'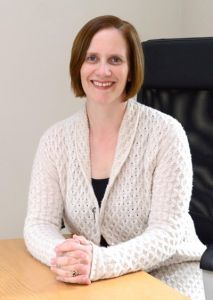 The CMS also develops over time, so when it comes to re-auditing, there may be new elements to consider in order to maintain high standards. One such area that is likely to be grown upon in future years is ethics; Miller said: 'Ethics is now a huge focus for the whole industry, as it should be, and we're very aware of that at the PRCA. We'll be talking a lot about ethical professionalism in our messaging in the coming years in order to continue promoting best practice and standards.'
Passing such an audit is a huge achievement and a serious justification of the professionalism of a comms team. Zoe Melarkey, head of public relations at npower [pictured], said: 'Being awarded the PRCA's Communications Management Standard is external recognition of the professionalism and rigour of the PR team. The audit was challenging and demanding and really made us think about how we do things; we had to interrogate and map all our processes and information management. It's been an extremely useful exercise.'
We caught up with Saskia James, PR graduate at npower, who was tasked with project managing the process and implementing many of the criteria that were required to pass the audit. She found the whole process brought out the best in the team.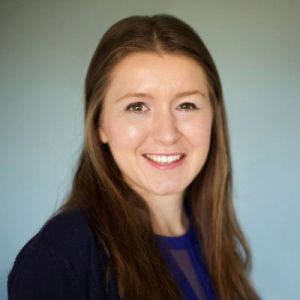 How prepared were you when you started the CMS procedure?
When we started reviewing the PRCA criteria, we were worried we would have to start from scratch. The assessment is a list of eight units, with sub units covering the things you have to be able to evidence. It's a big document and a big task. Zoe recognised that my skill set is very process-orientated and that I like to work quite independently. She said: 'This would be an ideal challenge for you – and would mean you could deliver something very meaningful during your time in the PR team, so why don't you give it a go?'
I started with the non-PR requirements, which focus on suppliers and diversity. It was easy to talk to the procurement team or HR and get those requirements ticked off. Being a big company, we have to have policies for those processes anyway, it's just how it works.
So, after that, you tackled the PR requirements?
Yes. I picked a couple that I thought would be easy to get started on and organised a full-day team meeting to discuss. For example, we discussed what our vision might be, what our mission was, what we wanted to achieve, and worked through a training needs analysis. To help, I'd identified all the competencies that a PR professional might need, and we worked through these, dividing these up according to which we felt we had, which were irrelevant and which we wanted more training on. It was very interactive, which I think the team liked.
But at that stage, passing still seemed like a pipe dream.
I carried on working, doing a lot of organising and categorising material and processes.  At the time, I had to work from home a lot so didn't have a lot of contact with the team. When I came back, I asked Zoe for some extra time to go through the main outstanding areas.
How close were you to finishing?
By going through this process, we discovered that a lot of the required processes and details already existed – they were just in people's heads, as opposed to being mapped out and written down. A lot of the team have been at npower for several years – they know exactly what they're doing and how to run a project and a campaign, but it had never been formally documented. The PRCA audit forced us to do just that.
We went from thinking we had very little to work with, to realising that we all simply had to be a bit more mindful when we acted, and develop a suite of management documents.
Zoe and I drafted a really comprehensive communications plan by reviewing a lot of pre-existing material and smashed one out in a day. The dynamics of it worked well because Zoe is hugely experienced, very capable and very knowledgeable, but hadn't stopped to examine or record how the team works. Whereas I could bring a real fresh perspective – I didn't know how it worked so I asked a lot of questions and interrogated everything. That combination worked really well.
After I had prepared or compiled all the required material, I spoke to the team, showed them all the main documents, the self-assessment scores we had to send to the auditor and I explained the requirements of the audit. They sat there and were like, 'Wow – we've done it: everything is in one place'.
Now we've developed a really thorough suite of PR management documents that the whole team uses. Going forward it's going to make our lives much easier. We now have a checklist to go through the requirements of any process without worrying about forgetting things or having to rush back to do extra pieces.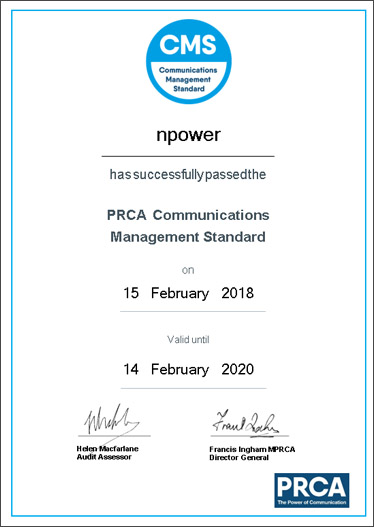 What does it mean to the team?
It was about proving ourselves as a team. We know we're excellent at what we do – but it means much more to have independent, external recognition for it. Now we've passed the audit, we have the PRCA saying: these guys are pretty good, they know what they're doing; they can evidence this, this and this, and they're doing a damn good job. And the team is.
What have you learnt?
Primarily, what a great team I'm in. At the start, we were all worried that we had a mountain to climb. But it was all there, it turned out we had everything, just not in one central place.
More widely, I've learnt about the importance of constantly interacting with the stakeholders on this sort of project, so that I'm not just writing something that will be forgotten; I'm making changes that will make a long-term and positive difference to people's jobs.
Now we've passed, we can say that we're accredited by the PRCA, that we're experts in our field, and prove it, to ourselves, our board, and our company.
And, how do you feel?
I was absolutely ecstatic to find out that the PRCA had accredited us for the systems and processes we've put in place over the past few months. It's been a long journey, but well worth it, and one which I hope will leave a legacy long after I've left the team.
Congratulations to npower for an excellent audit and achievement.
Find out more about the PRCA's Communications Management Standard here.
https://www.vuelio.com/uk/wp-content/uploads/2018/02/npower-team.jpg
430
760
Jake O'Neill
https://www.vuelio.com/uk/wp-content/uploads/2019/09/vuelio-logo.png
Jake O'Neill
2018-02-27 10:41:24
2018-02-27 10:41:24
npower passes PRCA audit