Parliament Watch: Higher Education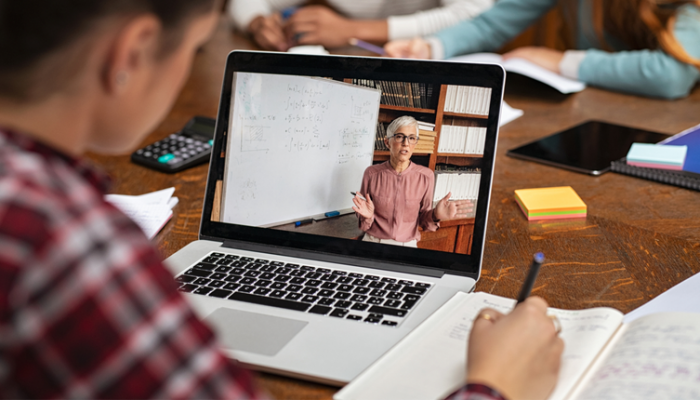 In this series, we're exploring how different sectors may be impacted by autumn policy announcements and how you can prepare for a period without physical party conferences.
The Higher Education sector has been severely impacted by the Coronavirus pandemic and this disruption is likely to continue into the Autumn. Universities this year face competition for domestic students because of the drop in international student numbers, as well as pressure to deliver attractive-looking courses under 'new normal' social distancing restrictions.
In Research and Development, funding will also be crucial as the Universities bail-out tapped into £100m of future R&D funding, which is even more concerning as we approach the end of the transition period in December 2020, having left the European Union. The Government has committed to working with Universities as part of developing the UK's research and innovation output and announced a move away from the target of getting 50% of young people into University this year, so it will be interesting to see how these objectives play out in parallel.
A new version of the University experience
Universities will return in the Autumn with a very different looking version of the 'University Experience'. Although they have been given guidance by the Government, during a recent Education Committee session University Minister Michelle Donelan was careful to stress that Universities are autonomous institutions and will need to carry out their own risk assessments to ensure the safety of students. This will severely impact how freshers' week and the social elements of University life is carried out, as well as the everyday logistics of thousands of students, small campuses, and other learning facilities. Despite fears over student numbers dwindling because of the restrictions, a record 40.5% of all 19-year olds in the UK applied to go to University this year, with the numbers actually increasing during lockdown.
Further, to add to financial pressure caused by a drop in international student numbers, groups like NUS have been campaigning for an option of reimbursement for the last academic year. Students have been told they can complain to the Ombudsman if they haven't received adequate tutoring in line with other years, so there is pressure to deliver on COVID-safe courses.
It will be interesting to see how different Universities navigate this, with some famously suspending all lectures until 2021. There have also been warnings that risk assessments should include mental health considerations, as students face being away from their families for the first time, combined with restrictions around social support.
Augar Review Response
The Government commissioned Augar Review into post-18 education was published in May 2019, and made sweeping recommendations for further and higher education, including cutting tuition fees and setting up lifelong learning allowances for degree or further education programmes. Although the Government has delayed its response and any policy changes, a press release outlining changes to higher technical education in July mentioned the upcoming measures announced would complement the review.
The Government has announced commitments to improve the further education sector and but haven't so far commented on any other higher education reforms, so it will be interesting to see if it includes this sector, and if so, what the response will be.
Grades Scandal
Due to the pandemic, A level examinations were cancelled this year and replaced by a combination of teacher predictions and a class, school and subject standardisation process. Exams regulator Ofqual confirmed the appeals process earlier this year; with concerns being expressed early on by the Education Committee and stakeholders around the suppression of grades, potential for bias, and adequate support for disadvantaged students in the appeals process.
The Scottish Exam Board SQA recently came under fire for suppressing the grades of thousands students when external markers downgraded teachers' predictions. Statistics have suggested this disproportionality impacted pupils at schools in disadvantaged areas, and in response First Minister Nicola Sturgeon apologised and agreed to accept teachers assessments.
Despite this foresight, A level results day in England has been similarly disruptive, with just under 40% of A levels being downgraded from teacher's assessments on Thursday 13 August and thousands of young people missing out on University places. The Government has said grades remained broadly stable with a 2.5% increase in As and A*s, however because of the standardisation used, students from disadvantaged areas were worst hit whilst private schools saw an increase in the proportion of students achieving top grades.
The Government have so far announced a taskforce of Ministers and exam regulators Ofqual to tackle this issue, and have offered free appeals for students this year, echoing Sturgeon's actions a few weeks ago, however we can expect to see further movement on this extremely important issue. Similarly to Scotland, there have been calls for Education Secretary Gavin Williamson to resign over the mishandling of this issue from the Liberal Democrats, with Labour asking for the results system to be scrapped.
The Government has celebrated more disadvantaged students going University this year than ever before, but it remains to be seen how the disproportionate impact of standardisation effects social mobility and access to University.
Research and Development Spending
The Government has been focussed on Research and Development spending as a means to turn post-Brexit Britain into a 'science-superpower'. As such, the Conservative Manifesto committed to increasing R&D spending by 2.4%, with an increase in public investment to £22bn a year by 2024-5 announced in the Budget in March 2020. You can expect this conversation to be ramped up in the lead up to the end of the Brexit transition period on 31 December 2020, but also as part of the recovery from COVID-19, mentioned by the Secretary for Business, Energy and Industrial Strategy in the UK Research and Development Roadmap published in July.
The Roadmap defines dynamic innovation and research as part of an interconnected system across government, academia and universities, and states the Government is 'not afraid to make tough choices' in ensuring this system is fit for purpose. It's possible these changes will start to be made this year, given the Government's apparent focus on this area of the sector.
https://www.vuelio.com/uk/wp-content/uploads/2020/08/Higher-Education.png
430
760
Lucy Grove
https://www.vuelio.com/uk/wp-content/uploads/2023/09/vuelio-logo-200px.png
Lucy Grove
2020-08-18 12:38:46
2020-08-18 12:48:12
Parliament Watch: Higher Education